Alexandria Ocasio-Cortez Involved In Heated Confrontation With GOP Representative On Capitol Hill
KEY POINTS
Rep. Alexandria Ocasio-Cortez said she was involved in a heated exchange after being confronted by Republican Rep. Ted Yoho outside Capitol Hill
She said the altercation was due to comments about New York City's rising crime rate was due to poverty and unemployment made worse by the coronavirus pandemic
A spokesman for Yoho has since denied the Florida representative cursed at AOC as he walked away
Rep. Alexandria Ocasio-Cortez, D-N.Y., claimed she was accosted Monday by a Rep. Ted Yoho, R-Fla., on the Capitol building's steps. Ocasio-Cortez said Yoho verbally attacked her over comments that New York City's recent spike in crime was due to unemployment and poverty stemming from the coronavirus pandemic.
"You are out of your freaking mind," Yoho allegedly said to Ocasio-Cortez, followed by cursing at her before the two parted ways.
Ocasio-Cortez has developed a reputation on Capitol Hill as a firebrand Democrat since she usurped Democratic Caucus Chair Joe Crowley for his seat in the House of Representatives in 2018. She is known as an outspoken social Democrat and faces regular attacks from conservative outlets and officials, but she said this was the first time an attack was this upfront and aggressive.
"That kind of confrontation hasn't ever happened to me — ever," Ocasio-Cortez told The Hill. "I've never had that kind of abrupt, disgusting kind of disrespect levied at me."
She took to Twitter to note that she had never spoken to Yoho before the alleged confrontation.
Rep. Roger Williams, R-Texas, said he was present for the altercation but tried to pay it no mind.
"I was actually thinking, as I was walking down the stairs, I was thinking about some issues I've got in my district that need to get done," Williams told The Hill. "I don't know what their topic was. There's always a topic, isn't there?"
Yoho has denied he cursed at Ocasio-Cortez.
"He did not call Rep. Ocasio-Cortez what has been reported in the Hill or any name for that matter," Yoho spokesman Brian Kaveney said in a press release. "Instead, he made a brief comment to himself as he walked away summarizing what he believes her polices to be: bulls***."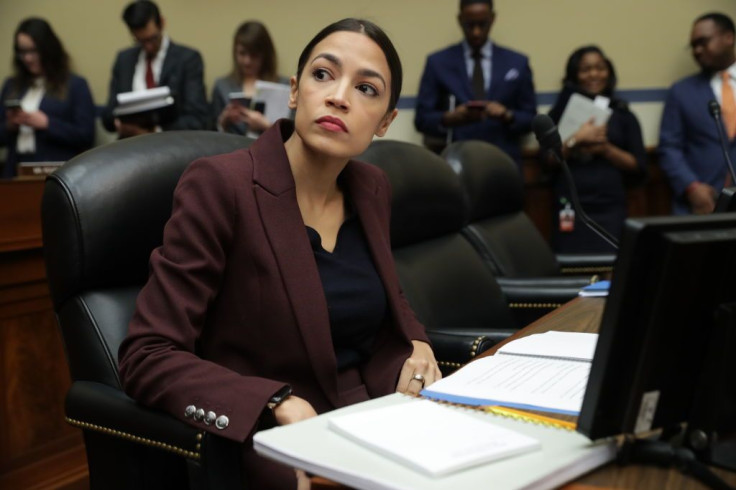 © Copyright IBTimes 2023. All rights reserved.