'All About That Bass' Songwriter's Paltry Streaming Payouts Underscore Bigger Music Industry Problem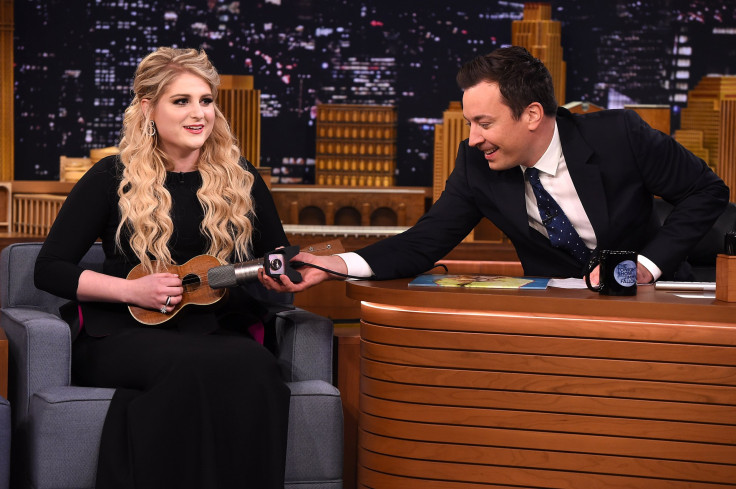 For Meghan Trainor, the success of her 2014 hit "All About That Bass" was life-changing. For Kevin Kadish, the man who co-wrote it, the song has generated barely enough streaming royalties to buy new guitars. According to Kadish, who spoke before members of the U.S. House Judiciary Committee this week at Belmont University in Nashville, Tennessee, he has received $5,679 for more than 178 million streams of the song.
"That's as big a song as a songwriter can have in their career," Kadish told the legislators. "But you're making $5,600. How do you feed your family?"
Kadish was speaking at an event that's part of a nationwide Judiciary Committee listening tour, the Tennessean reported. The House members are weighing a number of pieces of legislation, including the Songwriter Equity Act, which would enable performance rights organizations like ASCAP, BMI and SESAC to negotiate with streaming services to set songwriters' performance royalties. At the moment, those rates are set by the government.
An Accounting Nightmare
In the past couple of years, a number of artists have complained about the royalties they receive from both interactive streaming services like Spotify and noninteractive services like Pandora. Yet songwriters arguably have things much worse. While Spotify proudly states that it pays 70 cents of every dollar it earns to rights holders, most of that money goes to the people responsible for the performance of the songs, rather than those who write them. As Spotify explains on its website, publishers, which represent songwriters, receive about 21 percent of what master recording owners receive.
Songwriters also receive a separate payment, called a performance royalty, every time a service streams one of their songs, yet those rates are even lower. Earlier this year, the performance rights organization BMI, which collects and distributes performance royalties on behalf of songwriters, announced that it tallied 500 billion digital uses of its members' compositions. Those 500 billion uses generated $100 million in royalties.
"A songwriter today, in the new streaming economy, cannot make a living even if he has 10 No. 1 hits," said Sean Peace, the CEO of Royalty Exchange, a company that allows people to auction and trade royalty-producing intellectual property. The low rates of return are the tip of an iceberg. According to Jeff Price, the CEO of Audiam, a company that helps songwriters secure royalty payments, many streaming services do not have their own systems to identify which songwriters are behind the songs they stream. They outsource that work to third parties and that, Price said, leads to problems. According to audits Audiam has conducted, Price said between 15 and 30 percent of the songwriting royalties generated by streams on interactive streaming services are not paid out, and an additional 7 to 10 percent are paid out to the wrong party.
"He's not even getting paid the money he's earned," Price said of Kadish.
A Tough New Reality
Kadish's hit likely made him plenty of money in other ways. "All About That Bass" was a massive radio hit, and in the United States, songwriters -- unlike performers -- are paid every time their compositions are broadcast. The song also was featured in a number of commercials, a growing source of artist compensation that can yield fairly substantial paydays under the right circumstances.
"There's still good royalties if you write a hit song from regular radio airplay," said Dale Kawashima, the CEO of the trade journal SongwriterUniverse. But getting a song onto a radio playlist takes a lot of luck and isn't a reasonable expectation for the average songwriter. Kawashima said that for songwriters who do not perform their own compositions and do not tour, or those who make their living by writing album cuts, the economics have become dire.
"Just getting a song on an album doesn't pay the rent anymore," he said.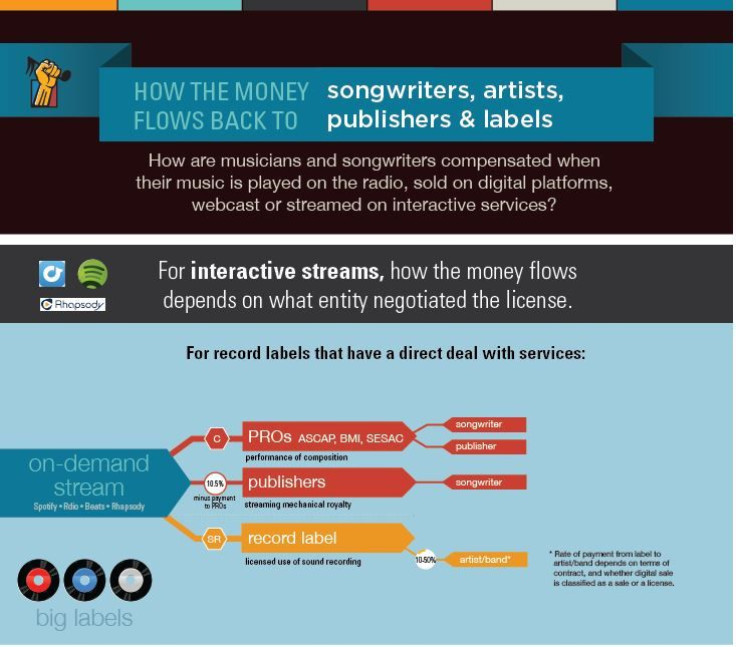 © Copyright IBTimes 2023. All rights reserved.
FOLLOW MORE IBT NEWS ON THE BELOW CHANNELS