All-Time Favorite Movies for Animal Lovers - Classics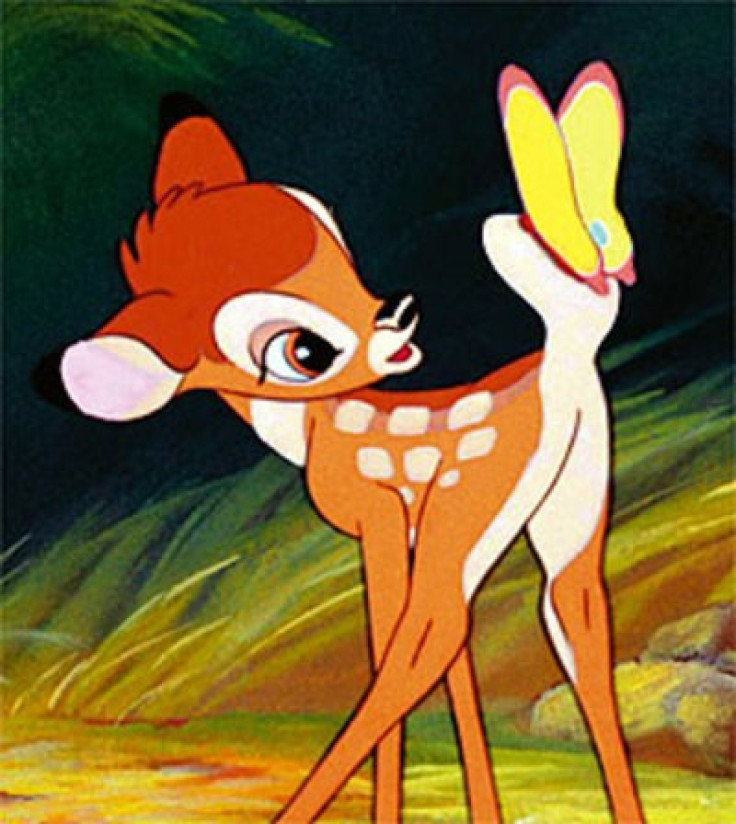 In most of the movies we watch it's always a man or a woman who leaves impression in our mind at the end. But, sometimes some animal characters too creep into our hearts and stay there long after the credits have stopped rolling. The unspoken but powerful connection between the young child and its pet stirs the heart and lifts the spirit. Share these classic films with old and young alike, for a feel-good evening.
Bambi (1942)
This Disney classic tells the story of the adventures of a young deer, Bambi, who grows up in the wild after a hunter hunts down its mother. Bambi is joined by the rabbit, Thumper; the skunk, Flower; and the female fawn, Faline, in his adventures. Despite being an animation film, the movements and emotions of the animals are so realistically poignant that they bring a lump to the throat even today. This was Disney's 5th full-length animated film; yet, Bambi went through great trouble to ensure its realism. A pair of fawns was shipped from a state park in Maine to the studios so that the animation artists could observe their actual movements. Animals like rabbits, ducks, owls, and skunks were part of a small zoo established at the studio for the animators to have a close look. The heartrending scene depicting the death of Bambi's mother is said to have moved former Beatle Paul McCartney, immensely, stoking his interest in animal rights. In 2008, Bambi was listed third best film in the animation genre by the American Film Institute after polling 1,500 people from the creative community.
Lassie Come Home (1943)
When Mr. and Mrs. Carraclough are hit by bad times due to the Depression in Yorkshire, England, they resort to the painful decision of selling their collie, Lassie (canine actor, Pal) to the Duke of Rudling. Joe Carraclough (Roddy McDowell), the boy in the family, is heartbroken at the loss of his companion. The Duke takes Lassie hundreds of miles away - to faraway Scotland. Lassie is terribly unhappy. Sensing this, the Duke's granddaughter Priscilla (Elizabeth Taylor) helps Lassie escape. Thus begins Lassie's long and perilous journey back home to the boy who adores her. En route she encounters many dangers - a storm and dog catchers - but is finally reunited with Joe. Lassie is one of the most popular canine characters in cinematic history and has her own Star on the walk of Fame in Hollywood Boulevard. This movie about a dog's unflinching loyalty under tough circumstances became so popular that it spawned several sequels all through the 1940s.
National Velvet (1944)
Velvet Brown (Elizabeth Taylor), a passionate lover of horses, wins a mischief-loving horse (Pie) in a raffle and decides to enter him in the Grand National Steeplechase - the greatest racing event in England. Her father's hired hand, an ex-jockey (Mickey Rooney) is unable to ride the horse. Instead, he helps Velvet train it. Disguised as a male jockey, Velvet enters the competition. This sensitive story of hope, determination, and a little girl's passionate faith in her beloved horse won two Academy Awards, including Best Supporting Actress and Best Film Editing. It showcased the soul-stirring performances of 12-year-old Elizabeth Taylor and a very young Mickey Rooney. National Velvet was a huge hit on release, with both critics and viewers falling in love with Elizabeth Taylor who later called it the most exciting film she had ever made.
© Copyright IBTimes 2023. All rights reserved.