Almost Half Of Homeless Californians Are Above 50; In San Diego, Most Are 'Physically Disabled'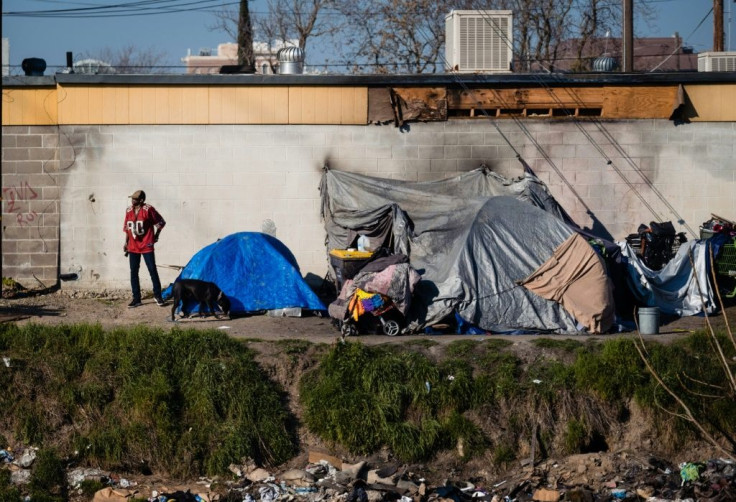 KEY POINTS
Los Angeles Mayor Karen Bass vowed to end homelessness in the second-largest U.S. city by 2026
A UCSF study found that the majority of homeless people are undergoing struggles in their lives
Property company Zillow estimates that rent costs in California are the highest in the country
Almost half of the homeless people in California are over 50 and lost their homes because they did not earn enough money to maintain their household, a recent study has found.
The report, published Tuesday by the University of California, San Francisco (UCSF), showed that 47% of single adult homeless Californians are over the age of 50, with Black and Native Americans "dramatically overrepresented" in the group.
The state's estimated 171,000 homeless residents make up around 30% of America's total homeless population, the New York Post reported.
The over 3,200 participants of the study reported a median household income of $960 per month half a year before they became homeless. A number of respondents said they believe they would not have found themselves on the streets had they had rental subsidies.
Property company Zillow estimated that the costs of renting an apartment in California are the highest in the whole country, with a median monthly rate of $2,542.
"The results of the study confirm that far too many Californians experience homelessness because they cannot afford housing," said Dr. Margot Kushel of the Benioff Homelessness and Housing Initiative at UCSF.
She also said that the survey proved false the notion that many of the people living on the streets come from other states, as it found that the participants stayed in the same county where their houses were.
The UCSF study also found that the majority of homeless people are undergoing struggles in their lives, with a fifth of those surveyed saying that they asked for, but failed to receive, treatment for substance abuse.
Two-thirds of them said they were suffering from mental health issues.
In San Diego County, the majority of homeless people are reportedly physically disabled and have nowhere else to go.
"Seniors are definitely the largest group of unhoused in San Diego County and most of them are physically disabled with nowhere to go," Janis Wilds, a local resident and volunteer for the non-profit Housing for the Homeless, told the New York Post.
Last week, Housing for the Homeless led a demonstration to oppose San Diego City Council's plan to pass an "unsafe-camping" ordinance, which would have banned homeless encampments around schools, city parks, riverbeds and transportation hubs in the city.
"They stay in the Downtown area because that's where they get most of the services, if they are even able to," Wilds said.
"They are down there with their walkers and wheelchairs and there is no available housing for them. They literally can't move, so what do they do? They stay in the encampments, which is horrendous. It's an everyday humanitarian crisis happening right in front of us, but the reaction is to just bulldoze the belongings of people who are handicapped and mentally ill," Wilds added.
Los Angeles Mayor Karen Bass vowed to end homelessness in the second-largest U.S. city by 2026.
"My goal would be really to end street homelessness. There will still be people in shelters and interim housing, but to at least, not have people dying in our streets," Bass told CNN's Jake Tapper over the weekend.
However, Rev. Andy Bales, CEO of Union Rescue Mission in Downtown Los Angeles, told the Post that the study conducted by UCSF failed to take into account the epidemic of fentanyl and other drugs among the homeless population.
"They not only gloss over the reality of homelessness but they call it a 'myth' that can be solved with subsidized housing, and that's not what's really happening in the streets," he said.
"Many of the folks we come across have serious history of mental illness and drug abuse that you can't just wipe clean by subsidizing for affordable housing," Bales added.
Bales said that effectively solving the homelessness problem also involves investing in and providing easy access to basic social services and not just subsidized housing.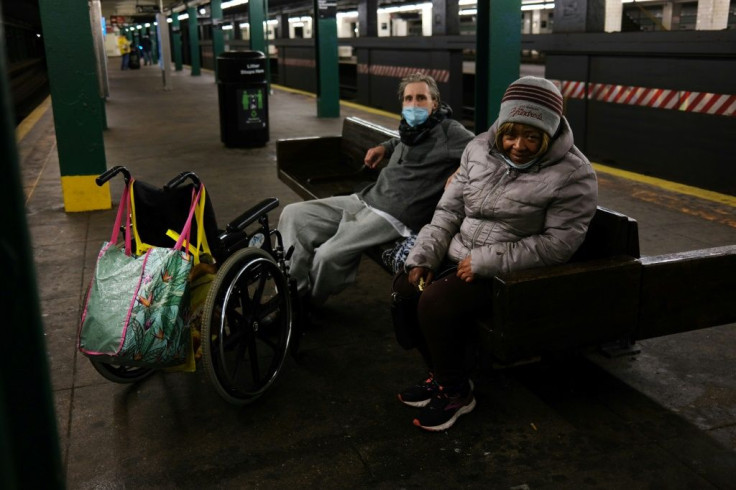 © Copyright IBTimes 2023. All rights reserved.