ALS Ice Bucket Challenge 2014: President Obama Gets Nominated By Ethel Kennedy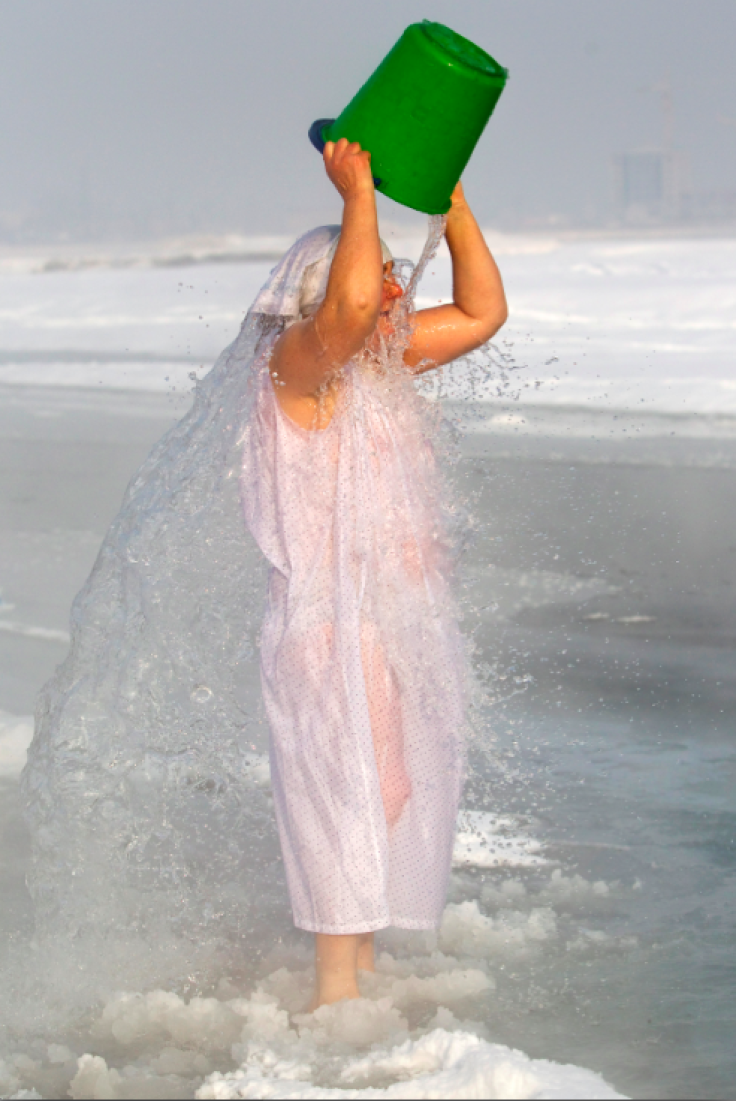 U.S. President Barack Obama has officially been challenged to participate in the popular Ice Bucket Challenge campaign to raise money for research into Amyotrophic Lateral Sclerosis, better known as ALS or Lou Gehrig's disease, CNN wrote Monday.
Ethel Kennedy, the matriarch of the Kennedy family, proposed the commander-in-chief participate in the event after the clan had a get together during the weekend. Twenty members of the family had ice dumped on their heads to raise awareness for ALS before they nominated Grandma Ethel, the widow of Sen. Robert F. Kennedy.
"Welcome to Cape Cod, Mr. President," she said when it was her turn. Before a bucket of ice could be dumped on her head. "I nominate you."
The president, who is currently on Martha's Vineyard for a two-week vacation with his family, has not yet responded to the challenge, CNN reported.
The hashtag #IceBucketChallenge has become increasingly popular after it was started by Pete Frates, who has lived with ALS since 2012. The campaign's goal is to raise money and awareness and it's being done in a fun way.
Here's how it works: The people participating have to be nominated by someone else. Once nominated, the person has 24 hours to decide whether to have bucket of ice dumped on his head or donate money to the charity.
Celebrities and athletes, like several members of the Boston Bruins, have begun to tackle the challenge and awareness, with the campaign getting attention on social media. There have been more than 21,000 mentions of the challenge online in the past week, data from Powered by Brandwatch indicated. The term "24 hours" garnered 7,500 mentions.
The chart below is a cluster of the top trending topics on Twitter surrounding ALS where thousands of people are working to promote ALS awareness: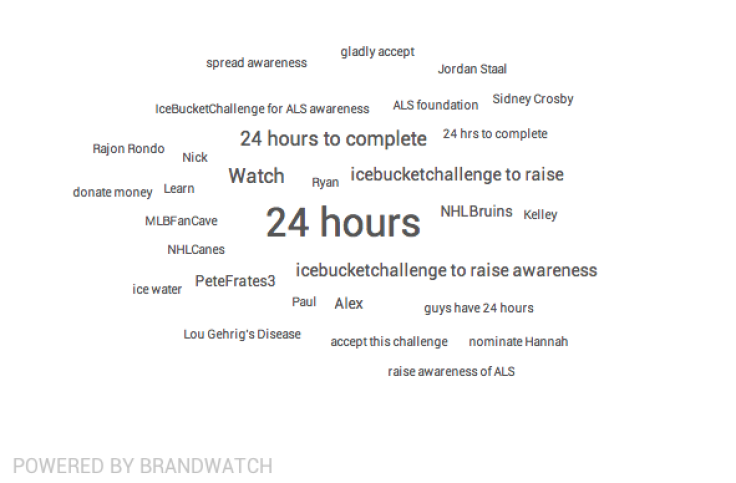 Follow me on Twitter @mariamzzarella
© Copyright IBTimes 2023. All rights reserved.