Amazon Prime Day 2020 Best Deals: 50% Off On Kitchen Tools And Appliances
Snag 'em before they're gone.
This article uses affiliate links, which means if you purchase products through these links, we may earn a commission. Click here to see our
T&C
. For licensing please click
here
.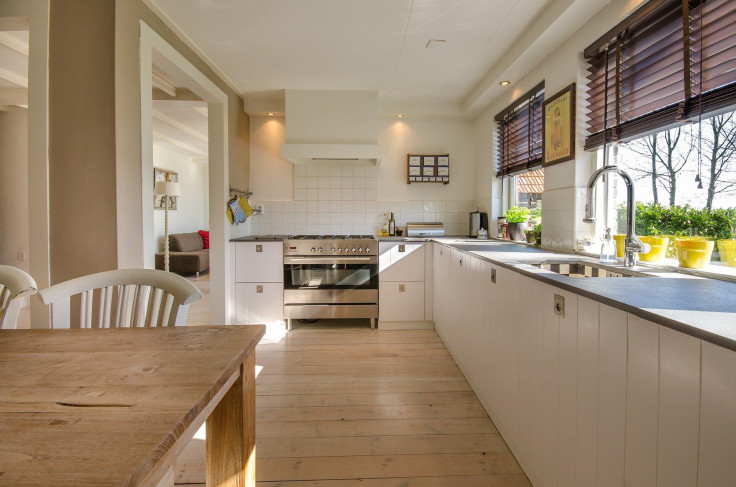 Need some new cookware and kitchen tools for your home? Well, now's the prime time to do it.
Although it did arrive a few months later this year, Amazon Prime Day 2020 is now here, and with it, over 80,000 deals on just about everything you can ever think of. But we're here for a reason, and that's to find you your next kitchen buddy, so we went ahead and put together a list of all the best Prime Day deals on kitchenware and appliances that we found so far. No need to wade through the overwhelming product list up on Amazon!
So here you go. All high-quality products, all discounted, all for you:
1. Keurig K-Mini Coffee Maker (47% off)
(photo from amazon.com)
Nothing beats starting the day with a good cup of steaming joe (if people still say that), and with this mini coffee maker, you get exactly that… and a 47% saving. Now that sounds like an amazing deal.
2. AmazonBasics Microwave bundle with Echo Dot (3rd Gen) (45% off)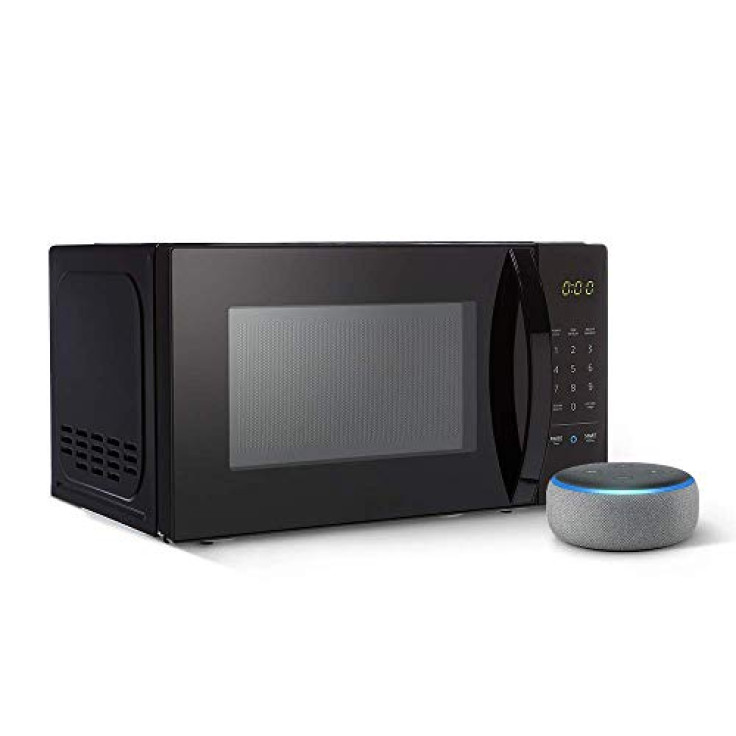 (photo from amazon.com)
What's better than a microwave that comes with a 45% discount? One that comes with the 3rd gen Amazon echo dot, of course. Now you can make defrosting vegetables, making popcorn, reheating rice, or even cooking potatoes more fun with the voice pre-sets.
"Alexa, make sure I don't miss out on this deal, please." That's your script.
3. Instant Pot Aura Pro Multi-Use Programmable Slow Cooker with Sous Vide (53% off)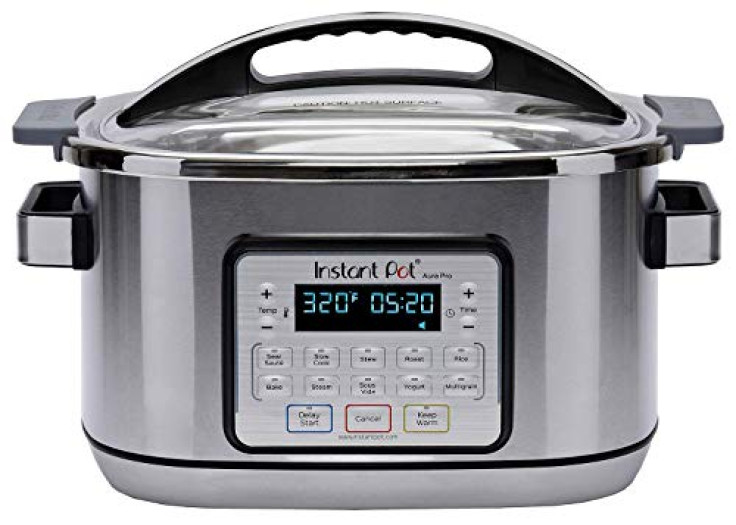 (photo from amazon.com)
Here's a Multi-Use Slow Cooker that's just begging to be in your kitchen. Perfect for meat, chicken, vegetables, or just about anything that requires, well… slow cooking. It's at a whopping 53% off too, so what are you waiting for?
4. Tramontina 11-inch Stainless Steel Grill Pan (30% off)
(photo from amazon.com)
Nothing beats a classic stainless-steel clad covered saucepan, especially one that's 30% off. Comes with a lifetime warranty too.
5. Le Creuset Enameled Cast Iron Rectangular Skinny Griddle (44% off)
(photo from amazon.com)
Made from reinforced steel and covered in a durable black enamel finish, this skinny griddle is perfect for searing steaks, pork chops, vegetables, sandwiches, and soooo much more.
Comes with an eye-turning discount too, so click that checkout button while it's still here.
6. SodaStream Jet Sparkling Water Maker (40% off)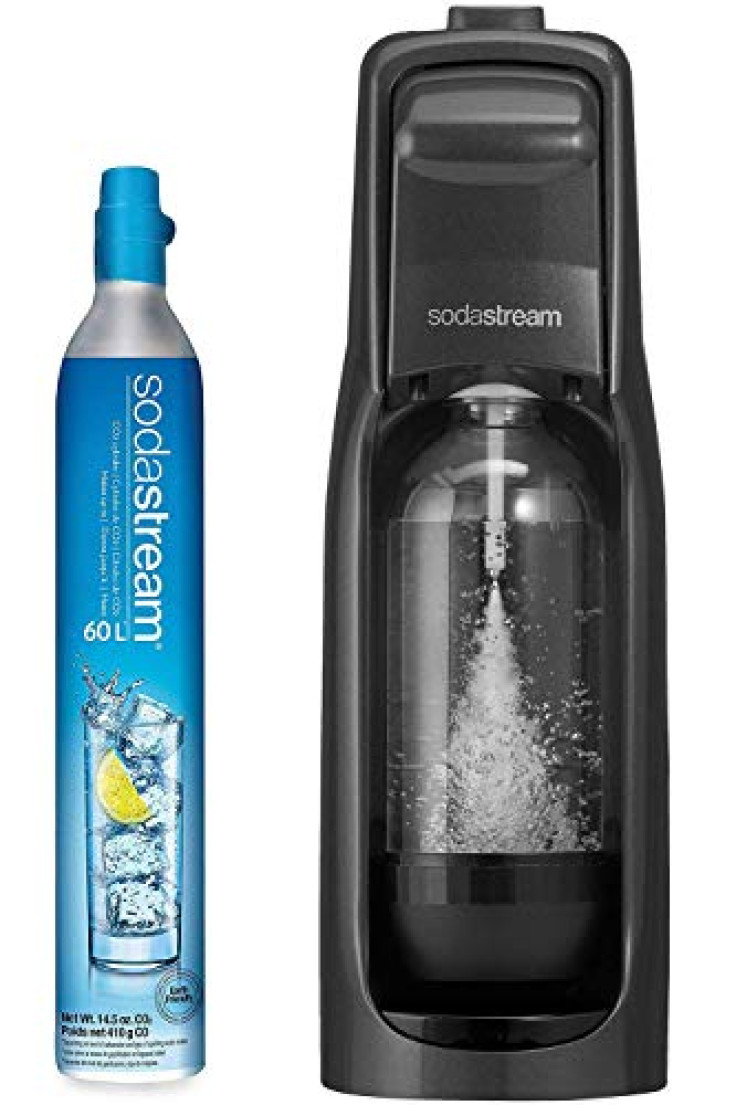 (photo from amazon.com)
Add some flavor and fizz to your water with this Sparkling Water kit, now 40% off for Prime Day 2020. Trust us, your taste buds will thank you for it later, as well as your wallet.
7. Calphalon Premier Space Saving Nonstick Pots and Pans (40% off)
(photo from amazon.com)
What's better than a nonstick pan that you can use every day? Fifteen nonstick pans, of course, all in different sizes. Built-to-last and space-saving, this set is the perfect kitchen tool for just about any cooking purpose, and it includes a hefty 40% discount for Prime Day too.
8. Victorinox Swiss Army Fibrox Pro Curved Breaking Knife (49% off)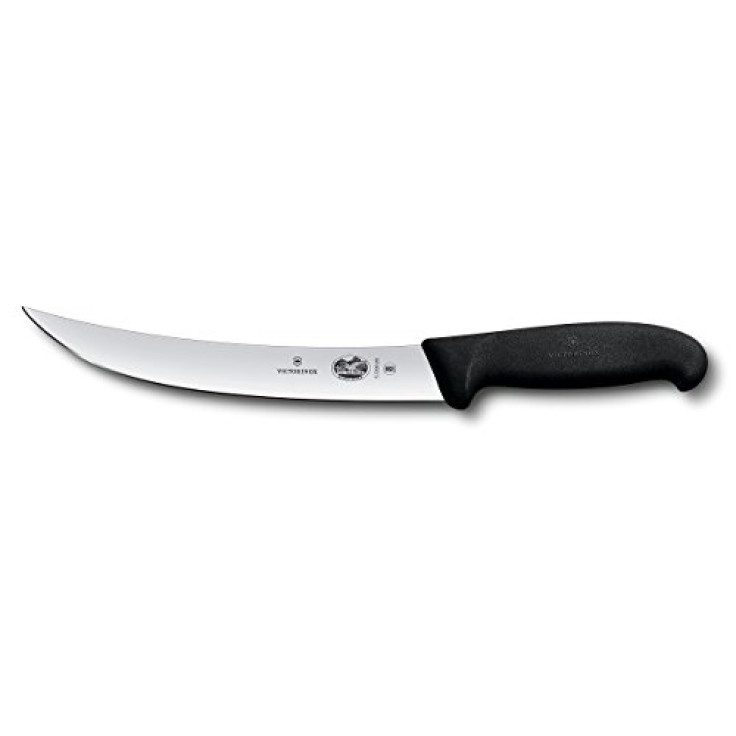 (photo from amazon.com)
Expertly crafted in Switzerland, this workhorse of a knife is perfect for butcher work, such as breaking down meat into smaller pieces. Durable and trusted, it's almost a crime it has a 49% discount for Prime Day.
9. Calphalon BVCLECMP1 Espresso Machine with Steam Wand (51% off)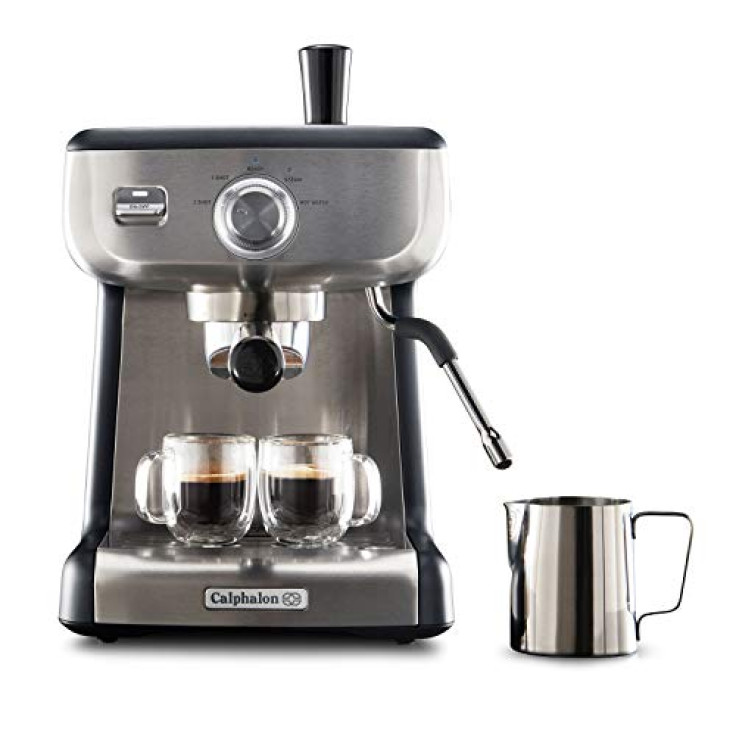 (photo from amazon.com)
Save 51% on this Premium Espresso machine that comes with a 15-Bar Italian pump, thermoblock heating technology, and a porta filter that guarantees the most beautiful layer of crema for your Espresso. Coffee should always be like this.
10. AmazonBasics Disposable Clear Plastic Plates (50 pack) (43% off)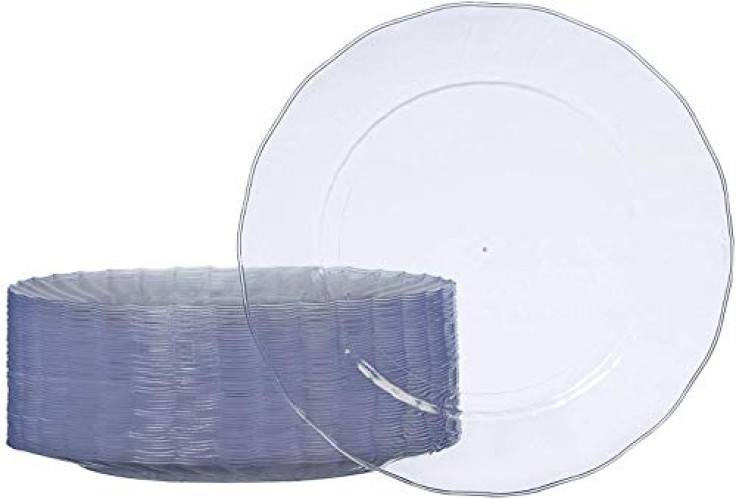 (photo from amazon.com)
Potluck? Birthday party? Or just don't feel like washing the plates? Whatever the occasion, these FDA-approved clear disposable paper plates should be up for the job. This set in particular comes with 50 plastic plates, as well as a 43% discount.
FOLLOW MORE IBT NEWS ON THE BELOW CHANNELS