Amazon.com (AMZN) Spanked For Christian Parenting Book 'To Train Up A Child,' Which Critics Say Teaches Child Abuse
Parents and child-safety advocates have a message for Amazon: Spare the rod, save the children.
Thousands of petitioners are calling on Amazon.com Inc. (NASDAQ:AMZN) to remove a controversial pro-spanking book they say has been linked to the deaths of at least three children. The book, "To Train Up a Child," was written by Michael and Debi Pearl, two evangelical Christians who run the No Greater Joy Ministries in Pleasantville, Tenn. The husband-and-wife duo self-published the book in 1994, advocating a rigid child-rearing system in which children are taught to surrender to the authority of their parents.
Citing the "Biblical rod" as a means of justification, the Pearls encourage parents to swat children as young as 6 months old with small instruments like wooden spoons or rubber spatulas as a way of getting them to behave. The book recommends spanking older children with branches or belts. "If you have to sit on him to spank him then do not hesitate," the book says. "And hold him there until he is surrendered … Defeat him totally."
A notable hit among Christian home-schoolers, "To Train Up a Child" has fallen under increasing scrutiny since 2010, when a 7-year-old California girl died during a "discipline session" at the hands of her parents, who were said to have followed the Pearls' methods. The following year, two more children died, one a 4-year-old North Carolina boy who was suffocated, and the other a teenage girl from Washington state who suffered from hypothermia and malnutrition.
The girl, Hana Williams, who was adopted from Ethiopia, was found face down and naked in her backyard. Police said her adoptive parents, Larry and Carri Williams, had spoken highly of "To Train Up a Child" and gave a copy to a friend. The Williamses were given maximum prison sentences in October -- 28 years for Larry and 37 for Carri -- by a Superior Court judge in Skagit County, Wash., as KTVB reported. In an interview with the Toronto Sun, Michael Pearl insisted that the Williamses tactics are "diametrically opposed to the philosophy" taught in the book, which the Pearls maintain doesn't advocate child abuse.
The Pearls' thousands of critics disagree. A Change.org petition launched by a California resident named Amie Salter has attracted more than 96,585 supporters as of Friday. The petitioners are calling on Amazon.com to stop selling the book, which currently has more than 4,300 reviews on the site.
"As a long-time customer of Amazon, I was shocked to see that this is sold through their company," Salter writes. "No one should advocate that a child should be whipped or spanked into submission as this book does."
Salter links to a YouTube video that appears to show Michael Pearl -- decked out in an ill-fitting gray suit and unkempt white beard -- thumping a doll on the knees as a demonstration of how to spank a child.
Commenters on the petition expressed outrage, with many calling the book's methods inhumane. "I have worked to protect children for 40 years," one commenter wrote. "I do not believe that physical punishment accomplishes anything other than teaching children that this kind of punishment is acceptable."
Others said they believe Amazon has an obligation to remove the book. "Please remove this book from your inventory at once," one commenter said. "No one I know wants to buy from a company who makes a dime on the backs of beaten and dead children!"
A representative for Amazon didn't immediately return a request for comment. While the company generally falls on the side of free speech, it has in the past removed books it deems offensive, most recently with a crackdown on erotica in the U.K. One particularly notable case surrounded the self-published e-book "The Pedophile's Guide to Love and Pleasure," which sparked outrage in 2010. Amazon initially defended its decision to sell the book on anticensorship grounds, but it ultimately buckled under threats of a boycott at the beginning of the holiday shopping season.
The Pearls boast that they have sold 645,000 copies of "To Train Up a Child," although Nielsen BookScan numbers cited by Religion News Service put sales since 2001 at 9,579. The book ranks at 33,301 on Amazon's best-sellers list.
Got a news tip? Email me. Follow me on Twitter @christopherzara.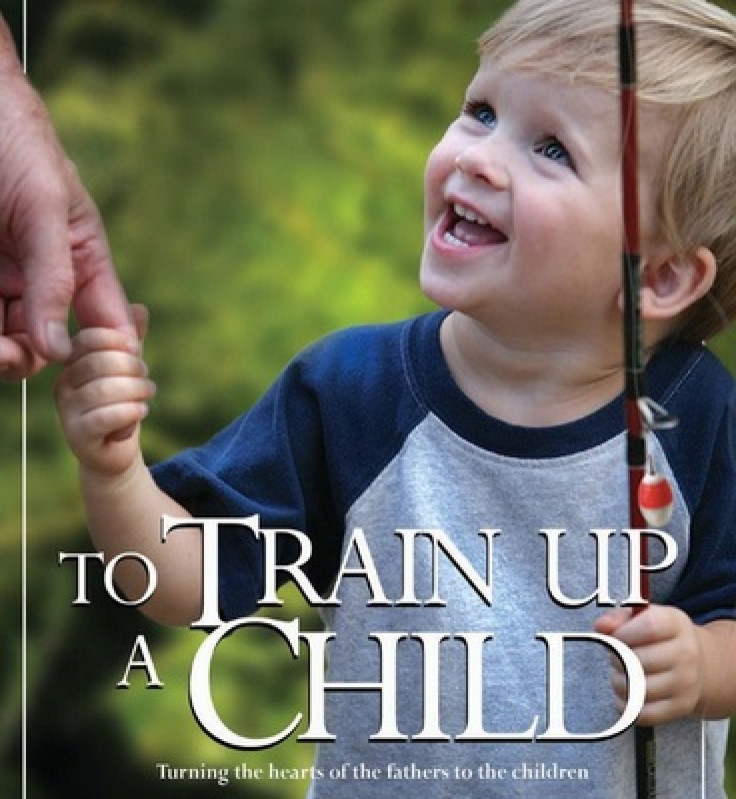 © Copyright IBTimes 2023. All rights reserved.