Amber Heard Pulls Johnny Depp, Keeps Him Away From Fans In Video, Twitter Reacts
KEY POINTS
Amber Heard pulled Johnny Depp away from fans in a video
Twitter slammed Amber Heard for keeping Johnny Depp away from his fans
Johnny Depp knew Amber Heard's ruse ahead of the abuse allegations
Amber Heard was caught on camera pulling Johnny Depp away from his fans.
A Twitter user shared a clip of the "Pirates of the Caribbean" actor with his ex-wife, Heard. In the video, Depp can be seen talking to someone and is about to approach the person when Heard pulls him close to her.
"Amber Heard using full force to keep Johnny Depp away from greeting his fans at the airport in Japan in 2015. He has to ask permission to go to them and she pulls him back. She just had to control him #JusticeForJohnnyDepp," the netizen who shared the clip wrote.
"Amber Heard couldn't even hide her abusive, manipulative, controlling, rotten personality when Johnny Depp just wanted to greet his fans #AmberHeardIsAnAbuser," the online user added.
The clip received a slew of criticisms, with many slamming Heard for her behavior.
"She is an absolute egoist. So many people have been waiting for Johnny D, some have been waiting for this moment for several years. She treats him like a thing, she looks like a spider that caught a beautiful butterfly in its web, it pains me to see it. She is a terrible person," @sashunyasid commented.
"Very insecure person.. damn let him greet his fans," @DeanaDina3 added.
"That's called emotional abuse," @mika_namai opined.
"She's disgusting," @JVenetsanou wrote.
Meanwhile, some netizens likened Heard's behavior to Meghan Markle's. Both of the ladies are allegedly "controlling" over their partners.
"Another narc, controlling her man. Anyone else think AH reminds them of #MeghanMarkleTheCharlatanDuchess and her treatment of Harry?" @RedPillFacebook commented.
"I thought the same thing!" @JJohns217 agreed.
Meanwhile, Depp knew Heard's ruse before the domestic abuse allegations. According to his friend Doug Stanhope, the "Edward Scissorhands" actor was sleepless and was very worried because Heard threatened to lie about him publicly if he didn't agree to her terms.
That night, the police were called to his house for a domestic dispute but didn't find any signs of physical abuse. Then, Depp made headlines for being abusive and he was slammed by the public especially on social media.
Depp kept his silence for a while because Heard was part of his life and he was concerned of how the scandal would affect his children. However, he said that he was sure the truth would come out.
Last week, an audio recording of Heard confessing that he hit Depp leaked. She even taunted him to tell the world he was the victim and see how many would believe him. Many were sorry to Depp for condemning him and listening to Heard's allegations first including Perez Hilton. The people are now on Depp's side and are calling for justice for him.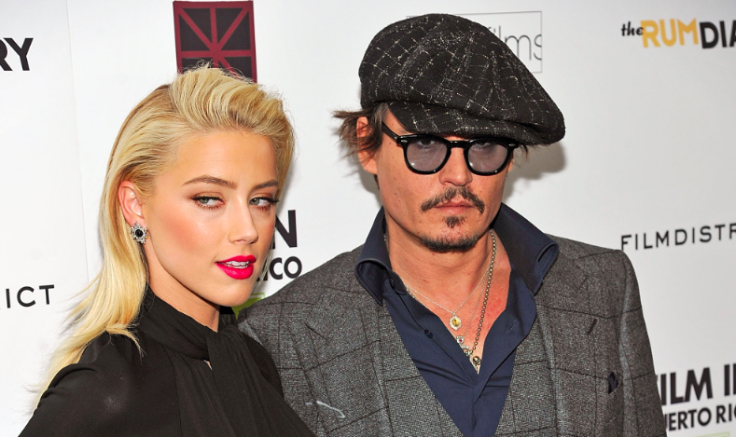 © Copyright IBTimes 2023. All rights reserved.