Amber Rose Opens Up About Being 'In Love With A Narcissist' Amid Cheating Issue
Amber Rose, who last week claimed that her boyfriend Alexander "AE" Edwards cheated on her with 12 women, took to Instagram to share her current mental status.
The 37-year-old referred to Edwards as a "narcissist" in an Instagram Story as she began to open up.
A netizen managed to take a screenshot of the said post and shared it on Twitter.
"When ur in love with a narcissist," she began the post, adding a broken heart and sad face emoji. "Ur brain tells you to run when ur heart says stay."
"The Amber Rose Show" host further said she wished she was able to "fix" Edwards.
"Unanswered questions. Gaslighting. Stonewalling, Deflecting, Projecting," she continued. "I wish it was easy for me to 'fix him,' but that's not for me to do. The pain cuts so deep, especially when there are children involved."
Rose, 37, and Edwards, 33, have a son together named Slash Electric. The couple welcomed Slash in October 2019. The model has another son, Sebastian, 8, with her ex-husband, rapper Wiz Khalifa.
While Rose noted that she "will always love him so much," she also made peace with the fact that she could not "heal him."
"Only he can do that. I knew I had to set myself free publicly or I would've stayed forever never receiving the love I craved and begged for. Tough choice because it hurts so bad, but I choose me," she added.
Rose went on to explain she "didn't want to have to do this at all" as all she wanted was her "family."
"There's only so many times I can ask a man to just be transparent, honest and love me wholeheartedly," she concluded. "I don't know if I'll get the happy ending I wanted but maybe I'll get the happy ending I deserve."
On the other hand, Edwards made a confession via Instagram Live Thursday after Rose accused him of cheating.
"I know that I could stop [cheating]," he admitted. "I could give her a good, solid six months and just really like, deprive myself of my true nature for as long as I can take it but I don't want to live like that."
Moreover, he confessed that he wanted to "have his cake and eat it too."
On the work front, Rose will be featured in a comedy movie "Cameron and Eddie Lose the Belt," which is directed by Mike Soccio.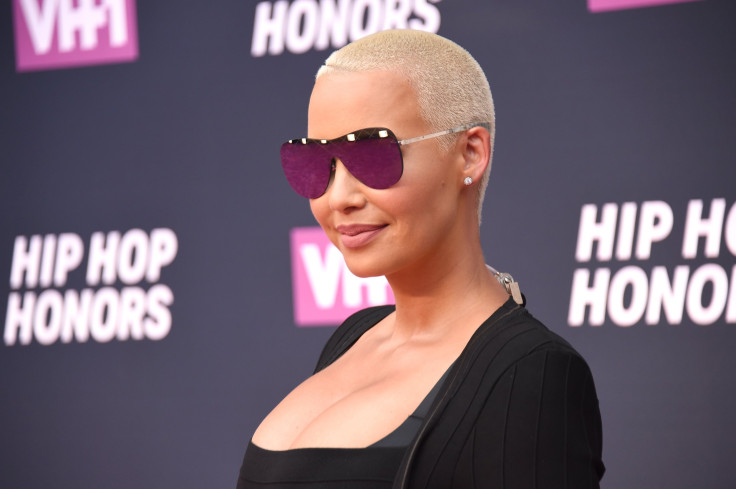 © Copyright IBTimes 2023. All rights reserved.