American Airlines Agent Saved 2 Teen Girls From Alleged Sex-Trafficking Ring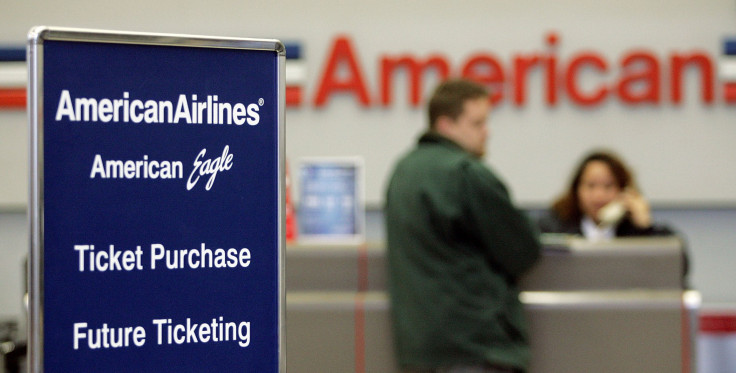 An American Airlines ticketing agent used her instincts to save two underage girls from getting lured into flying to New York to meet a man who had promised them jobs in modeling and entertainment industry, last year.
Denise Miracle, an American Airlines customer service agent, sensed that something did not seem right when two teenagers — aged 15 and 17 years, who have not been identified — came up to the ticket counter at Sacramento International Airport, California, where she was working on Aug. 31.
"Between the two of them, they had a bunch of small bags. It seemed to me as if they were running away from home," Miracle said in the release, Sacramento Bee reported. "They kept looking at each other in a way that seemed fearful and anxious. I had a gut feeling that something just wasn't right."
Further suspicion arose when she found out that the girls were not accompanied by an adult and neither of them was carrying any IDs. Denise immediately alerted the Sacramento County Sheriff's deputies, who traced the payment of the girls' tickets to a fraudulent credit card.
On interrogating them, the girls revealed they had met someone called "Drey" on Instagram, who paid for their one-way flight tickets after promising that once in New York, the girls would land modeling gigs and get to perform in music videos, the Statesman reported. A sum of $2000 was promised as compensation.
The police also found out that the girls had not informed their parents about their weekend getaway. Deputy Todd Sanderson said the girls had no clue that the man named Drey could be a fraud looking to sell them off into sex trafficking.
"When I told them that they didn't have a flight home, that's when it kind of sunk in that maybe I was actually telling the truth," Sanderson said. "In my opinion, what was going to happen was they were going to go back to New York and become victims of sex trafficking. They said they wouldn't have let that happen, and I said they probably wouldn't have had a choice."
Sanderson praised Miracle's presence of mind which could very well have saved the teenage girls from meeting with a potential sex trafficker.
"I'm very, very thankful Ms. Miracle with American Airlines was able to use her intuition and concern and actually say something," Sanderson said. "Without her, I wouldn't have been called and we wouldn't have intervened with these girls."
After Miracle refused to get the girls board the flight, they went to a nearby Starbucks table and made a call, as the ticketing agent waited for the police to arrive. The police believe that following that phone call, Drey deleted his Instagram account and also deactivated the phone number that he had given the girls to contact him, further fueling the notion that he was a sex trafficker.
It was also highly likely that the pictures Drey used in his social media account were faked, Sanderson said, making it harder for the police to positively identify him. He also added that the man was likely to be prosecuted outside the state.
The girls were reunited with their parents and safely headed home from the airport.
It is not clear whether the police were able to locate Drey after the incident or what charges he might face if caught.
© Copyright IBTimes 2023. All rights reserved.