American Airlines Passenger Punches Flight Attendant In Head, Arrested After Plane Lands
A flight attendant for American Airlines was punched in the head on Wednesday by an unruly passenger.
Flight 377 was making a trip from San Jose del Cabo, Mexico to Los Angeles International Airport when a male passenger attacked a flight attendant.
Video of the incident shows the male flight attendant appearing to speak with the passenger before turning his back and walking away.
The male passenger is then seen running down the aisle and punching the flight attendant in the back of his head. The impact of the punch sent the flight attendant stumbling forward.
On Thursday, the union that represents cabin crew members across the U.S. addressed the incident.
"Yesterday, a passenger exhibited violent behavior towards a Flight Attendant on a flight to Los Angeles," the Association of Professional Flight Attendants said in a statement.
"Thankfully, the crew and passengers subdued the passenger, and the flight landed safely. This violent behavior puts the safety of all passengers and crew in jeopardy and must stop."
The FBI said the man was arrested after the plane landed at LAX and removed from the flight. The man has been banned from ever flying with the airline, according to American Airlines spokesman Curtis Blessing.
The airline will also work closely with law enforcement to investigate the incident.
"We thank our crew for their quick action and professionalism to ensure the safety of their fellow team members and customers on board," American Airlines said in a statement.
"Our thoughts are with our injured flight attendant, and we are ensuring that they and their fellow crew members have the support they need at this time."
Airlines have experienced almost 2,000 incidents of unruly passengers this year, according to Federal Aviation Administration. The amount is a notable drop compared to the 6,000 incidents that were reported last year.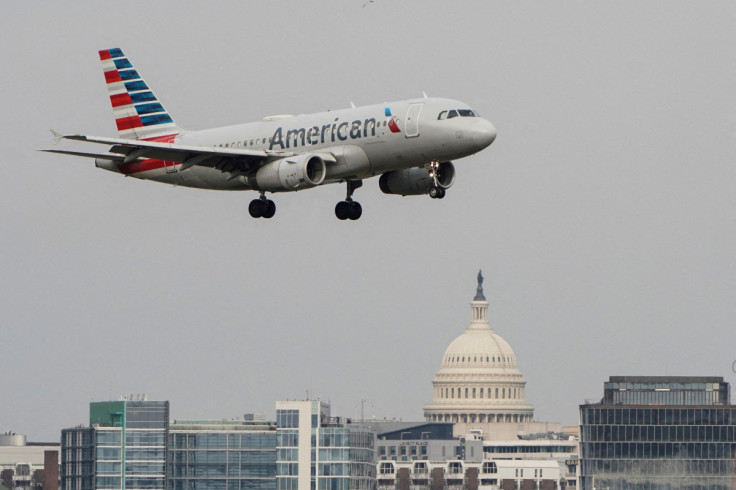 © Copyright IBTimes 2023. All rights reserved.