'Mentally Unstable' Passenger Creates Ruckus Mid-Air, Kicks Window Aboard Flight [Video]
A man was arrested and blacklisted by an airline for creating a ruckus aboard a flight from Pakistan to the United Arab Emirates.
The unruly passenger was put on the next flight back to Pakistan following his "erratic behavior," sources reportedly said.
The male passenger was aboard a Pakistan International Airlines (PIA) flight from Peshawar and was flying to Dubai when the incident took place on Sept. 14, Times Now reported Tuesday.
The man got out of his seat and started behaving disruptively soon after flight PK-283 took off. He also asked the cabin crew to let him off the plane.
When the flight attendants tried to reason with him, the man continued behaving erratically and eventually turned aggressive.
He began punching the seats and kicked the window, causing panic mid-air among those onboard. He also left a window shutter in the aircraft damaged.
He was "mentally unstable," a PIA spokesperson told Khaleej Times.
Based on another video footage of the incident that was shared on social media, the man also lay prone on the floor and prayed in the middle of the aisle.
He was eventually tied to a seat and restrained, as per the official aviation procedures.
Officials at the airport in Dubai were informed about the passenger's behavior. After the flight landed in Dubai, the man was escorted by the cabin crew through security at the airport.
"The pilot informed security at the Dubai airport. He was taken back to Peshawar on the next available PIA flight," the spokesperson told the outlet.
The passenger's father, who reportedly works in Dubai, accompanied him as he was flown back to Pakistan.
Meanwhile, the airline blacklisted the passenger in light of the incident, ARY News reported.
A similar incident was reported last month after a Canadian man caused enough chaos to force a plane, traveling from Poland to Canada, to make an emergency landing. An altercation between the passenger and the cabin crew ensued aboard the LOT Polish Airlines flight 41 after a flight attendant refused to serve the man alcohol. The passenger then tried to open the aircraft's door and was tackled by at least five fellow travelers. The man was subdued and eventually arrested when the aircraft made an emergency landing in Iceland.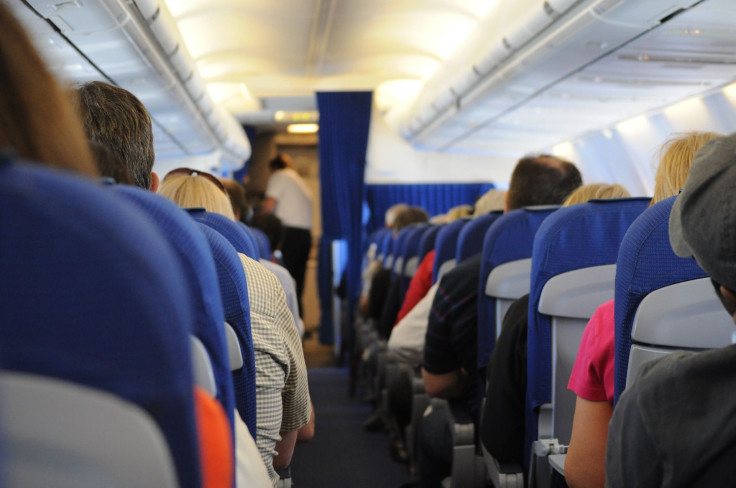 © Copyright IBTimes 2023. All rights reserved.