'American Horror Story' Season 4 Spoilers: This Isn't The First Time Ryan Murphy Featured Ectrodactyly On One Of His TV Shows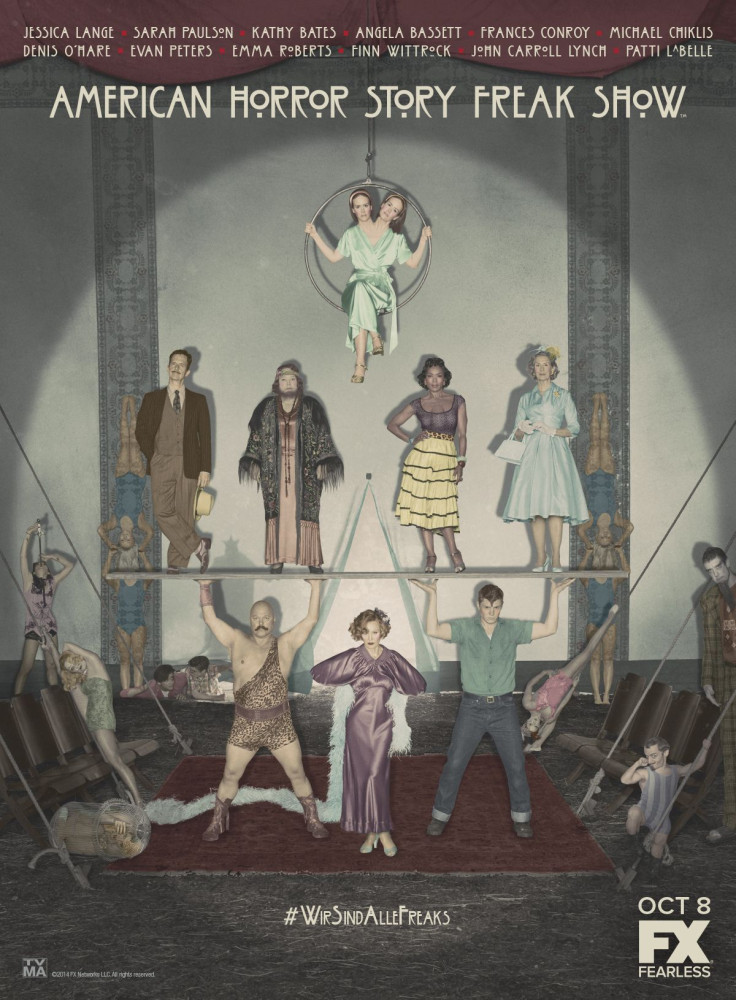 "American Horror Story" co-creator Ryan Murphy may be paying tribute to one of his former shows in the upcoming fourth installment of the FX mini-series. Season 4, "Freak Show," is set to introduce a character with "lobster claw syndrome" or ectrodactyly – a rare congenital deformity where the hands or feet are cleft to give the appearance of a "lobster claw," potentially with a digit missing. Actor Evan Peters will tackle the deformity in "American Horror Story: Freak Show," but Murphy previously incorporated the syndrome into his long running FX series, "Nip/Tuck."
For those unfamiliar with "Nip/Tuck," the show was a medical drama about two plastic surgeons – Dr. Sean McNamara and Dr. Christian Troy – that ran from 2003 to 2010. The series featured plotlines ranging from a knife wielding serial rapist, to cheating and paternity issues.
In Season 4 "Nip/Tuck" introduced a storyline where Sean McNamara's wife, Julia McNamara, gave birth to a baby boy who was born with ectrodactyly. The birth of their son, Conor, was difficult for Sean, who also suffered from a physical deformity as a child. Knowing the pain of being different and as a plastic surgeon, Sean desperately wanted to perform surgery on Conor to correct his defect. However Julia feared the pain and psychological scarring that Conor might face as an affect of the surgery. It was a difficult decision for the pair, but Conor did get the corrective surgery in episode 8 of Season 4. Post-surgery the episode featured a sequence from the future that showed viewers that Conor's surgery was a success down the line.
"American Horror Story: Freak Show" will take a different look at ectrodactyly. As Entertainment Weekly previously reported, "AHS" veteran Evan Peters will be playing a performer named Jimmy Darling in the freak show run by Jessica Lange's character, Elsa Mars. Jimmy was born with ectrodactyly, the deformity that makes him look like he has lobster claws for hands. The character will come from a "freak" family with Kathy Bates on board to play his mother, Ethel, the bearded lady, and "AHS" newcomer Michael Chiklis as his father, Dell Toledo, a strongman.
Jimmy's deformity will leave him labeled as a "freak," forced to use his birth defect in a freak show in order to make a living. However his storyline may mirror parts of "Nip/ Tuck's." EW teases that Ethel currently helps run the freak show camp as Elsa's "right hand woman." But she wasn't always in that situation of power.
"She had a real tragedy in that she was a real circus star in the '20s and 30s and then she had her baby and she became a down-and-out drunk, and Elsa saved her," Ryan Murphy explained to the site.
While "American Horror Story" fans will have to wait and watch Jimmy's story unfold, it sounds as if Jimmy's deformity was a struggle for Ethel – something that both Sean and Julia dealt with in "Nip/Tuck." Since Ethel is no longer with Dell, Jimmy's ectrodactyly may have also split up the family. Although it's important to note that Dell's new wife, played by Angela Bassett, has her own deformity – three breasts.
"American Horror Story" Season 4 will premiere on FX on Wednesday, Oct. 8, at 10 p.m. EDT.
© Copyright IBTimes 2023. All rights reserved.