'American Idol' Alum Gabby Barrett Expecting Second Child With Husband Cade Foehner
Gabby Barrett is pregnant with her second child. The 22-year-old "American Idol" alumna announced Sunday that she and her husband, Cade Foehner, who is also an alum of the singing competition, are expecting a baby boy.
Barrett broke the news by posting an ultrasound video of her baby on her Instagram page on Mother's Day. In the caption, she wrote, "My son. Another LIFE we get to love and cherish. Happy Mother's Day!"
The "Pick Me Up" singer shared the same clip video on Instagram Stories.
Foehner also shared the announcement on his own Instagram page. He even lavished praises on his pregnant wife in his post. He wrote, "Happy Mother's Day to my amazing, strong, and fruitful Bride! @gabbybarrett_ She is currently carrying another precious life made in the image of God. A son to bear our name into the next generation."
"Our children will rise up and call her blessed, this husband also, praises her. Proverbs 31:28. Praise God from whom all blessings flow!" he added, before ending his post with a quote that read, "Praise God from whom all blessings flow!"
The former reality singing show contenders tied the knot in Garrison, Texas, in October 2019. They welcomed their first child, a daughter named Baylah May, in January last year.
Barrett told E! News four months later that motherhood has now been her priority. "She's just my whole entire world now and so I've just been trying to figure out that balance of having time and spending time with her, and being a hands-on mom," she said about her daughter.
"Also performing and giving fans, and people that have been supporting me, what they want — new music, performances and all those things — so it's been really fun. I am figuring it out right now and I'm just excited for this year to come," she added.
Interestingly, her announcement about her second child came a year after she told the outlet that having another baby was not in the cards anytime soon.
"Definitely not soon — unless the Lord just decides he wants to give that, then I'm totally OK with that — but we'll probably wait a little bit and just kind of enjoy [Baylah] and enjoy getting back on the road and stuff," the country singer said in another interview with E! News last year. "But we'll definitely be adding [to our family] for sure."
On the work front, Barrett was recently nominated for the Female Artist of the Year award at the 2022 Academy of Country Music Awards. She is set to tour with Jason Aldean this summer.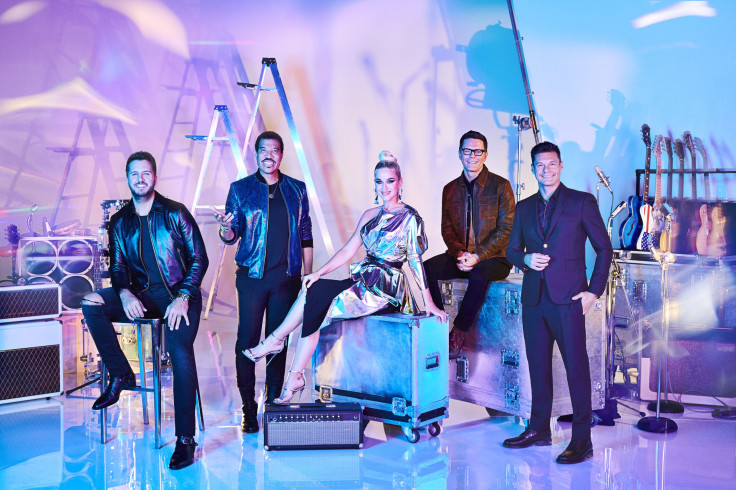 © Copyright IBTimes 2023. All rights reserved.