'America's Next Top Model' Cycle 23 Spoilers: Who Was Eliminated In Episode 1? Premiere Recap
Monday night saw the Season 23 premiere of "America's Next Top Model" on VH1. The show returned to where it all began in New York City with 28 women hoping to catch their big break. Although the number seems large, host Rita Ora along with judges Ashley Graham, Drew Elliot and Law Roach intend on cutting down the list to 14 finalists by the end of the episode.
The aspiring models make their way through New York City and meet up at a venue where Tyra Banks appears to tell them that she is not looking for a traditional model or a social media model, she's looking for both. Although she will not be there during the girls' journey throughout the competition, she will be watching. The women are then sent off to their first photo shoot to get their pictures taken for their comp cards.
After meeting Ora, Graham, Elliot and Roach the girls are split into two groups and are sent off to go-sees. One group is sent to meet designer Phillip Plein while the others visit designer LaQuan Smith. Plein is very honest with the girls — especially Cory Anne, whose catwalk he describes as both terrible and horrible.
Binta and Krislian caught Smith's interest with their confident walks while others simply fell flat. The girls quickly learn the competition is about much more than having a pretty face. After leaving Smith's studio, Quei and Courtney get into an argument after Quei makes a comment about Cody and Tash, the set of twins in the competition. Courtney calls Quei out for being a mean girl, and Quei responds by making a comment about Courtney's Chia Pet eyebrows, causing her to cry.
One by one the girls meet with judges where they share their background stories and learn what the designers had to say about them. While it is revealed that Smith thought aspiring model Tatiana was "dope and bomb," Paige gives the judges a mouthful of details about her life which causes Elliot to tell her to tone it down. Although Kyle gets praised by the judges for her androgynous look, some are not pleased with her comp card photo.
Quei reveals to the judges that she is a transwoman who lacked support as a child because she was different. After meeting with judges, Quei apologizes to Courtney, who tells the judges that she was diagnosed with scoliosis at a young age.
After meeting with the many contestants, Ora reveals that the winner of the competition will receive $100,000, be featured in a commercial courtesy of Rimmel London, be featured in a fashion spread for Paper magazine and will receive an exclusive one-year talent deal with VH1.
The following day, the girls are sent to a VIP party where those who are on the entry list move on to the next round and those who are not are eliminated. In the end, Courtney, Giah, Justine, India, Tash, Tatiana, Kyle, Binta, Cory Anne, Cherish, Paige, Krislian, Marissa and Cody move on to the next round.
Once inside the party, the finalists make their victory lap down the catwalk in front of a cheering crowd. Hoping to find the three B's, business, boss and brand, the show returns to VH1 next week at 10 p.m. EST where the judges will continue their search for "America's Next Top Model."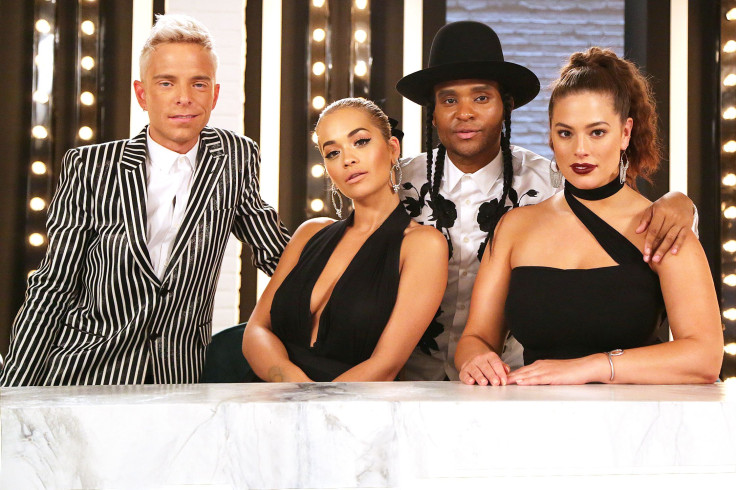 © Copyright IBTimes 2022. All rights reserved.
FOLLOW MORE IBT NEWS ON THE BELOW CHANNELS