Amid Trump's Anti-Immigrant Stance, Latino Civil Rights Activists, Celebrities Look To Rally Hispanic Voters In 2016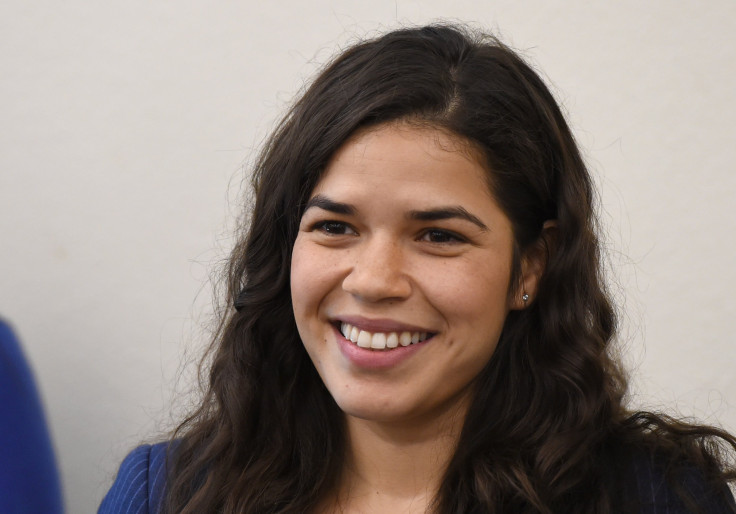 Donald Trump has openly disparaged Mexican nationals, mocked Asians and called for a ban on Muslims entering the U.S. But each time the Republican presidential candidate regaled his supporters with anti-immigrant rhetoric, response from the civil rights community has failed to silence him.
"We don't get the same air time as Donald Trump," said Brent Wilkes, director of the League of United Latin American Citizens, the largest and oldest Hispanic advocacy group in the nation. "We don't have the microphone. He's got it. It's never been a fair fight," he lamented this week from the group's headquarters in Washington, D.C., hoping that something or someone could soon change that.

Trump's win in Tuesday's New Hampshire Republican primary sent a chill down the collective spine of Latino civil rights leaders like Wilkes, who now worry that conservatives are being rewarded for demonizing immigrants and people of color. As a group of well-known Latino celebrities released an open letter Thursday urging Latino voters to stand up more forcefully against purported hate speech in the Republican Party, activists were hopeful the star power can help their cause.
In the recent past, some in Hollywood have leveraged their notoriety to turn up pressure on the administration of President Barack Obama and its policies on deporting young, undocumented immigrants. Civil rights leaders have said their end goal is to make it clear that harmful rhetoric and lip service on issues important to the U.S. Latino community will have consequences during the election.

"It is sad to see this race to the bottom, with all of the Republican presidential candidates following Trump's lead," Latina civil rights icon Dolores Huerta said in a news conference Thursday. "The only way that we can fight back is to make sure that our Latino community turns out to vote."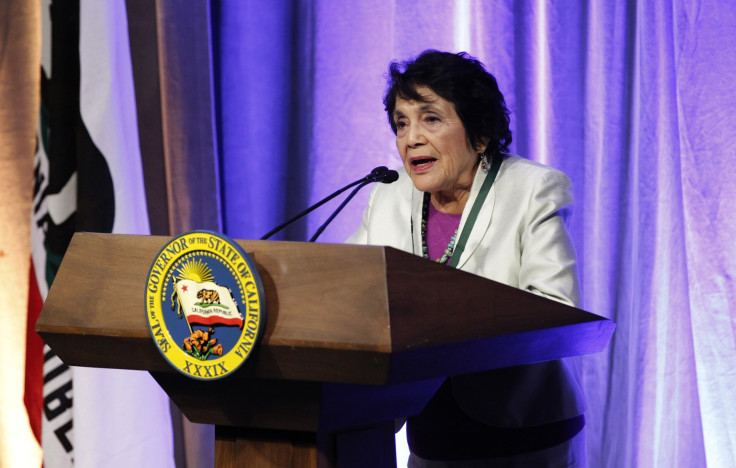 Her sentiments were echoed in the open letter signed by a group of Latino celebrities, including actress Zoe Saldana of the "Star Trek" and "Avatar" film franchises, actress America Ferrera of the TV sitcoms "Superstore" and "Ugly Betty," comedian George Lopez and musician Carlos Santana. "We will remember, and we will vote against those who chose to turn their backs on our communities," Huerta said.
The Latino voting bloc is significant even to the Republican Party, which garnered just over a third of the Hispanic vote in past midterm and presidential elections. When Nevada holds its Democratic presidential primary Feb. 20, the state's sizeable Latino population should turn out in droves, the celebrities said. Then, three days later, they said, registered Republican Nevada Latinos should abstain from casting votes in the GOP primary in order to stand up against what they see as hateful rhetoric targeting immigrants.
"There's no coming back from this. We've seen clearly that all the leading Republican candidates have sided with the far-right at the expense of the Latino community," the entertainers stated in the letter released Thursday. "[Republicans are] capitalizing on negative stereotypes and inaccurate information about our community in order to win votes from the GOP base."
The U.S. Census Bureau's latest estimates put the Latino population at more than 53 million people in 2014, or about 17 percent of the nation's 314 million residents. Just over 15 million of U.S. Latino residents were foreign-born in 2014.
Unauthorized Immigrant Population by State | InsideGov
Behind Asians, Latinos are the second fastest-growing minority population in the U.S., and an average of 66,000 become eligible to vote each month, according to the Pew Research Center. The center's researchers last month estimated that 27.3 million Latinos will be eligible to vote in the 2016 presidential election. During the 2014 midterm election, Democrats captured 62 percent of the overall Latino vote, while Republicans mustered 36 percent. But that was a decrease from the 2012 presidential election.
Political activists have said the level of civic participation among Hispanics has often been lower than the level seen in the African-American community, whose population is smaller (13 percent of the U.S.) and isn't growing as fast. In an effort to galvanize Latino voters, the celebrities emphasized how Trump is the new standard bearer for the party's views on Hispanics and immigrants.
"Even if the eventual Republican nominee backtracks on his or her anti-immigrant sentiments, we must not forget that we've now seen that in the face of bigotry, the Republican candidates have chosen to turn their backs on our community," the letter states. "The current slate of GOP candidates has proven to us that they've joined and embraced the party of Trump."
In recent years, civil rights groups like Wilke's LULAC and the National Council of La Raza led efforts to denounce anti-immigrant rhetoric coming out of the Republican Party and to hold Democrats accountable for their immigration policies. Over the last several months, that effort prompted some corporations to pull their backing for Trump ventures. But other actions haven't been as successful, such as when Trump hosted a "Saturday Night Live" episode in November, despite several protests by Latino activists who said the candidate's rhetoric shouldn't be rewarded with a high-profile national TV appearance.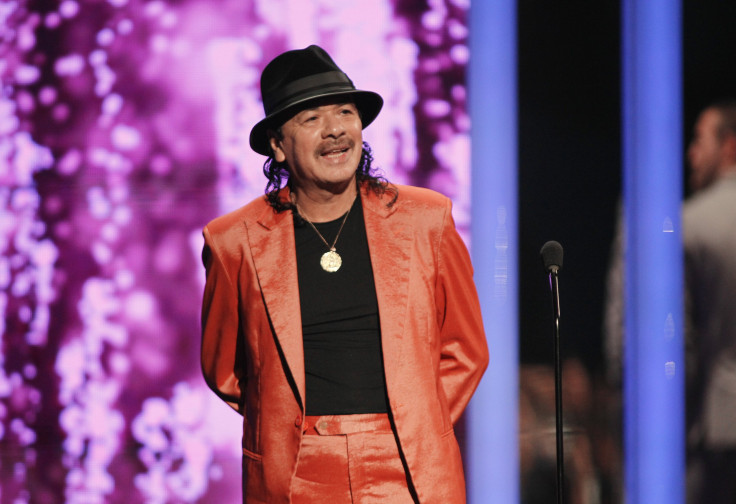 Following the re-election of Obama in 2012, several Latino celebrities had been vocal regarding the number of undocumented immigrants and families facing the threat of deportation. Eva Longoria, an actress and Obama supporter, who is not one of the open letter signees, spoke out in 2013 about the inadequacies of an executive action taken by the president to spare several hundred thousand young undocumented immigrants from deportation. By 2014, Obama had announced an expansion of the Deferred Action for Childhood Arrivals program to cover millions of undocumented immigrants and their parents. However, that program has been put on hold by a legal challenge from two dozen Republican state governors until the U.S. Supreme Court hears it in 2016.
Latino activists shifted their focus from immigration policy to Trump last June, when the billionaire real estate mogul launched his campaign and called Mexican immigrants "criminals" and "rapists" in his announcement speech. Trump has since claimed he has a great affinity for Latinos: "I employ thousands and thousands of Hispanics. I love the people. They're great workers. They're fantastic people, and they want legal immigration," he said last July during a visit to the U.S.-Mexico border in Texas.
To be fair, Trump has targeted more than just ethnic minorities. The real estate mogul this past summer questioned the hero status of former Republican presidential nominee Sen. John McCain, R-Ariz., for being a prisoner of war in Vietnam. The next month, during the first Republican presidential debate, Trump took umbrage with a line of questioning from debate moderator and Fox News anchor Megyn Kelly, ultimately making apparent derogatory comments about her hormones, offending many people — especially women. Several months later he mocked then-Republican presidential candidate and former Hewlett-Packard CEO Carly Fiorina's looks.
In each instance, pundits speculated his campaign's demise, only to see the front-runner's subsequent poll numbers spike considerably. But he's seemingly saved his most intense vitriol for Latinos.
Activists have also noted that Trump's Republican challengers — including Sens. Marco Rubio of Florida and Ted Cruz of Texas, who are both of Cuban descent — have either been slow to distance themselves from Trump's divisive speech or have come out with proposals just as troubling. Months after the comments about Mexicans, Trump caused another political firestorm when he announced a proposal to temporarily ban Muslims from entering the country, amid increased concerns over terrorist threats abroad and in the U.S.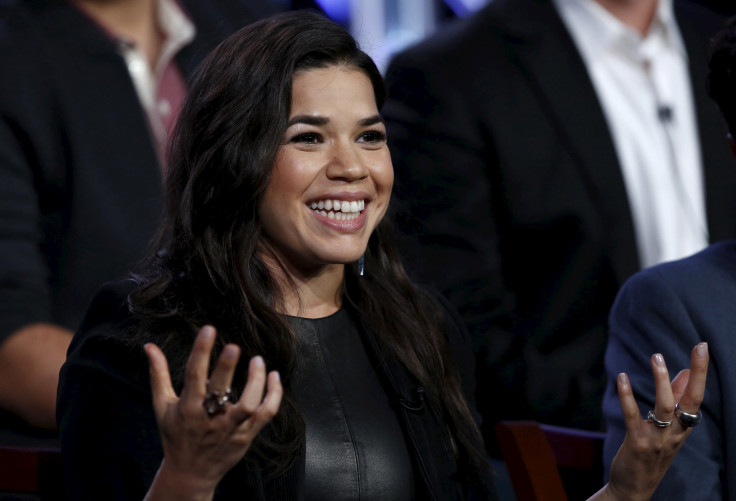 When it was clear that the backlash and media attention over Trump's remarks wouldn't die down, the mogul's presidential campaign hired Katrina Pierson, a woman of black and white heritage, to be his campaign's media spokesperson last November. Adding racial diversity to those delivering divisive and harmful rhetoric shouldn't fool any voters, especially not Latinos, said Ferrera, the Emmy Award-winning actress who signed the open letter.
"It's critical that all Americans, and especially American Latinos, stand up to the misrepresentation of our communities coming from Donald Trump, Ted Cruz, Marco Rubio and any other candidate running on a platform of xenophobia and fear-mongering," Ferrera said in a statement. "We have the numbers and potential to make a difference."
Santana, the Grammy Award winning guitarist, spoke directly to Trump and other Republican candidates, in a statement about his open letter of support. "I invite you to utilize your power of wealth, to restore, amend and heal your relationship with all your sisters and brothers!" the musician said. "It's never too late to graduate from the university of fear!"
© Copyright IBTimes 2023. All rights reserved.