Amy Schumer Reacts To Anne Hathaway Possibly Replacing Her In 'Barbie' Movie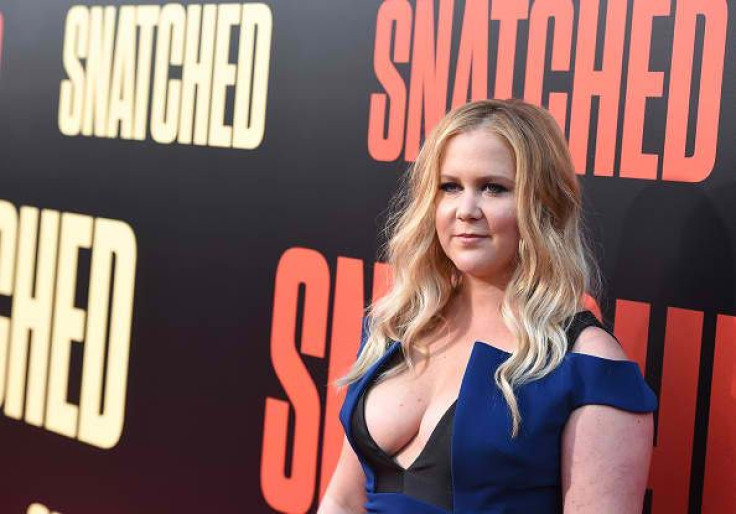 Amy Schumer will support Sony should they cast Anne Hathaway in its "Barbie" movie.
Earlier this week there were rumors that Sony was eyeing the "Princess Diaries" star to top bill in its "Barbie" movie, Deadline reported. Hathaway's name was linked to the project after Schumer decided to drop the role due to a scheduling conflict. Should Sony cast Hathaway for "Barbie," Schumer has no problem with it. In fact, the "Trainwreck" star believes that the "Les Miserables" star is perfect for the role.
On Wednesday, Schumer turned to Instagram to express her support for Hathaway should the actress bag the titular role that was first offered to her. "Hathaway smathaway jkjk she's perfect!! Can't wait to see it!" she wrote in the caption alongside her photo.
READ: Is Anne Hathaway replacing Amy Schumer in Sony's "Barbie" movie?
"Barbie" is not the typical fairy tale story. The role that Schumer was supposed to play was a character in Barbieland, home to various Barbie characters. She will be kicked out because she is imperfect and does not fit the mold. She will be forced to live outside her comfort zone and will find herself in an adventure in the real world where she will learn valuable lessons about perfection and happiness.
Schumer's casting was initially criticized. The "Snatched" star received an intense backlash and had been the subject of body shaming. However, the actress stood her ground and responded in a lengthy post on Instagram.
"When I look in the mirror I know who I am," she wrote. "Im a great friend, sister, daughter and girlfriend. I'm a badass comic headlining arenas all over the world and making tv and movies and writing books where I lay it all out there and I'm fearless like you can be."
The deal between Sony and Hathaway is not yet finalized. However, the actress' plate is quite full with three films on the way, "Colossal," "Ocean's 8" and "Nasty Women," so it is still unsure if she can accommodate the project.
Do you want Hathaway for the "Barbie" movie? Drop a comment below.
© Copyright IBTimes 2023. All rights reserved.