Amy Winehouse Birthday Anniversary: 10 Inspirational Quotes And Photos To Celebrate Singer's Life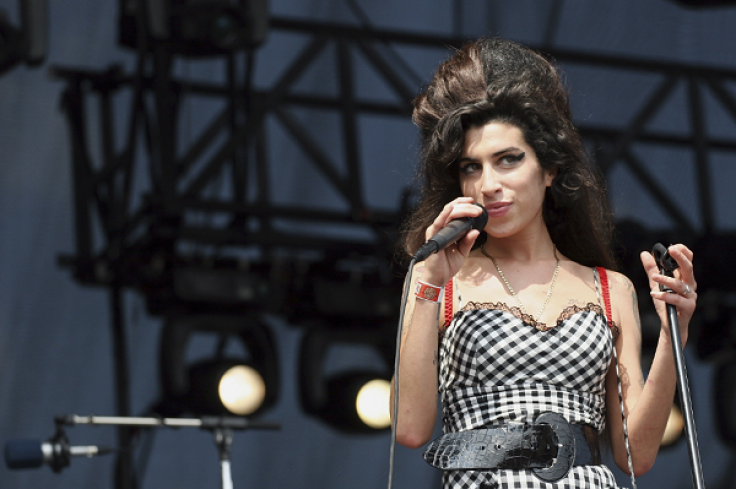 Amy Winehouse may be gone but the British singer and songwriter will never be forgotten, and it's on her birthday when fans remember her the most.
Winehouse, who died in 2011 at just 27 years old, would have turned 33 Wednesday, and listeners from all across the globe are celebrating her life and contributions to the music industry.
With two chart topping studio albums, "Frank," and "Back To Black" – which won five Grammy awards and re-entered in Billboard's Top 10 catalog shortly after her death – and an Oscar-winning documentary "Amy," there are plenty of ways to remember Winehouse and her soulful voice on her birthday. To join the celebration, we've compiled a list of some of Winehouse's most influential and interesting quotes.
Celebrate Winehouse and check out a few quotes and photos from the Camden Town singer below:
1. "I'm a jazz singer."
2. "Life's short. Anything could happen, and it usually does. So there's no point in sitting around thinking about all the ifs, ands and buts."
3. "I don't care about all that pop stuff and I couldn't go to the Smash Hits poll winners' party without bringing a gun."
4. "The minute I even start to think about what I'm doing I just lose it. I have to just shut my eyes and flow.
5. "If you don't throw yourself into something, you'll never know what you could have had."
6. "My justification is that most people my age spend a lot of time thinking about what they're going to do for the next five or ten years. The time they spend thinking about their life, I just spend drinking."
7. "My tears dry on their own."
8. "I think that we have to be aware that people are allowed to make mistakes."
9. "Life is short, do it, you know because life is short."
10. "I don't ever want to do anything mediocre. I hear the music in the charts and I don't mean to be rude, but those people have no soul. Learning from music is like eating a meal.. you have to pace yourself. You can't take everything from it all at once. I want to be different, definitely. I'm not a one trick pony. I'm at least a five-trick pony."
© Copyright IBTimes 2023. All rights reserved.
FOLLOW MORE IBT NEWS ON THE BELOW CHANNELS