Anderson Cooper Shares Father's Day Was Something He 'Avoided' Growing Up
Anderson Cooper experienced being celebrated as a father for the first time. He enjoyed the special occasion with his sons Wyatt Morgan, 2, and 3-month-old Sebastian Luke, and shared a few adorable photos of the toddler on his shoulders while eating ice cream, on Instagram.
However, Father's Day was something the CNN anchor avoided while growing up, given that he'd lost his dad Wyatt Cooper, during heart surgery when Anderson was just a child.
"For much of my life, Father's Day was the day I avoided, pretending it didn't exist, or that I'd forgotten what day it was. The pain of remembering was just too great. The loss of my dad, who died when I was ten, was so painful, and still is at times," Cooper wrote.
However, the 55-year-old revealed that his moments of sorrow had now turned into moments of joy, thanks to his little ones, and his ex-partner, Benjamin Maisani. "But today I celebrated Father's Day, remembering my dad, Wyatt, with little Wyatt and Sebastian and their Papa, Benjamin. I can't believe how lucky I am," he added.
The "Anderson Cooper 360" host first announced that he welcomed Sebastian on his show in February, per People. He shared a photo of Wyatt and said, "If he looks particularly happy in this picture, it's because he now has a baby brother."
"His name is Sebastian, and I would like you to meet him," Cooper said while introducing his adorable new son to the world.
"This is Sebastian Luke Maisani-Cooper. He was 6.8 pounds at birth and he was healthy and happy and even his occasional hiccups, are to me, adorable," he added. "He mostly just sleeps and eats and certainly poops, but he already seems like a wise and thoughtful little chap."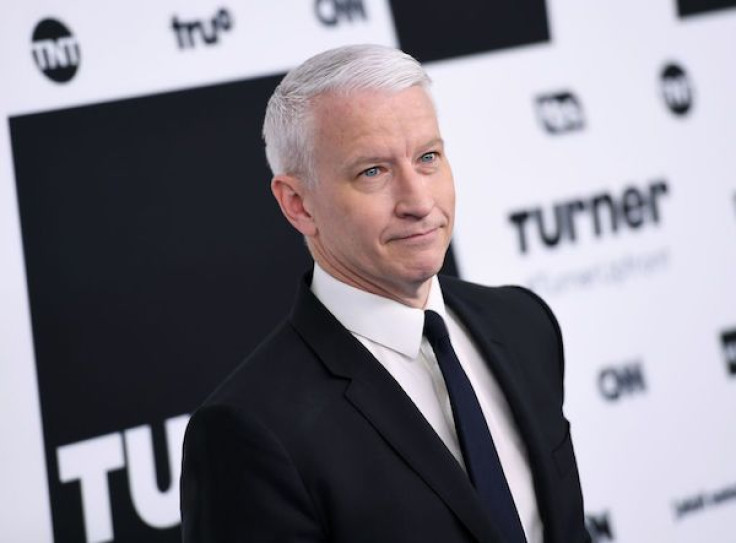 Both Wyatt and Sebastian are jointly raised by him and his "best friend and former partner," Maisani, according to People.
"Wyatt calls me 'Daddy' and Benjamin 'Papa.' We're a family. Benjamin is also in the process of adopting Wyatt, whose last name will be changed to Maisani-Cooper as well," he said.
© Copyright IBTimes 2023. All rights reserved.