Andrew Cuomo Assembly Report Finds 'Extremely Disturbing' Sexual Harassment Evidence, Other Misconduct
The New York State Assembly investigation into the alleged misconduct by former New York Gov. Andrew Cuomo found "extremely disturbing" evidence of sexual harassment and other misconduct.
On Monday, the Assembly Judiciary Committee released the 46-page report detailing evidence regarding discrepancies about the nursing home deaths from COVID-19, sexual harassment, and misuse of state resources to help produce his book on his leadership during the pandemic.
"This has been an historic undertaking and one that the members of the Judiciary Committee took on with extreme diligence and thoughtfulness," Chairman Charles Lavine said in a statement.
"I would like to thank all the members of the committee as well as our counsel at Davis Polk for their hard work.
"The former governor's conduct - as shown in this report - is extremely disturbing and is indicative of someone who is not fit for office. I hope this report helps New Yorkers further understand the seriousness of the allegations that have been made and serves to guide us to a more ethical and responsible government. New Yorkers deserve no less."
The Assembly Judiciary Committee's findings were corroborated by Davis Polk & Wardwell, the outside law firm hired to investigate Cuomo and his administration.
The report revealed Cuomo created a hostile work environment and engaged in sexual misconduct. It also found that his staff "substantially revised" the report on COVID-19 nursing home deaths so his reputation wouldn't be tarnished as a leader during the pandemic.
Cuomo's employees also told investigators they were asked to complete tasks for his book, including writing, promotion and more.
"One senior state official explained that book-related assignments were given by superiors and expected to be completed, and the work was not voluntary," the report stated.
"Another senior state official complained in a text message to a colleague that work on the book was compromising the official's ability to work on COVID-related matters."
Last week, members of the New York ethics commission revoked their approval of Cuomo's book deal in which he was expected to make $5.1 million.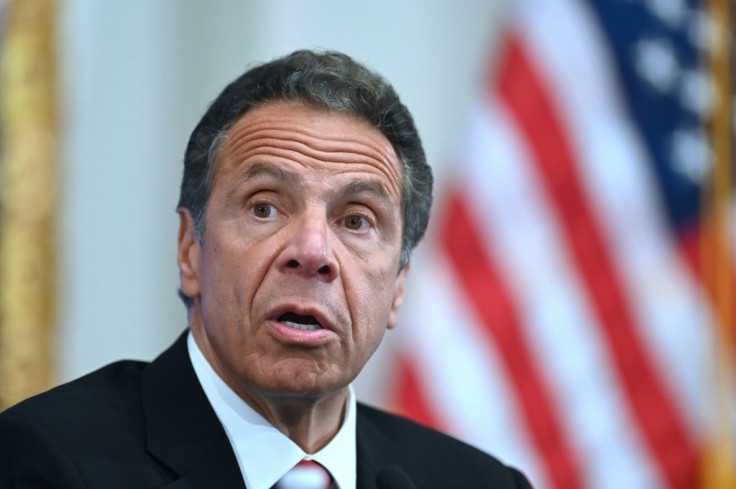 © Copyright IBTimes 2022. All rights reserved.
FOLLOW MORE IBT NEWS ON THE BELOW CHANNELS