Angelina Jolie And Brad Pitt Fight In Trailer Of 'By The Sea'
'By The Sea' Trailer Released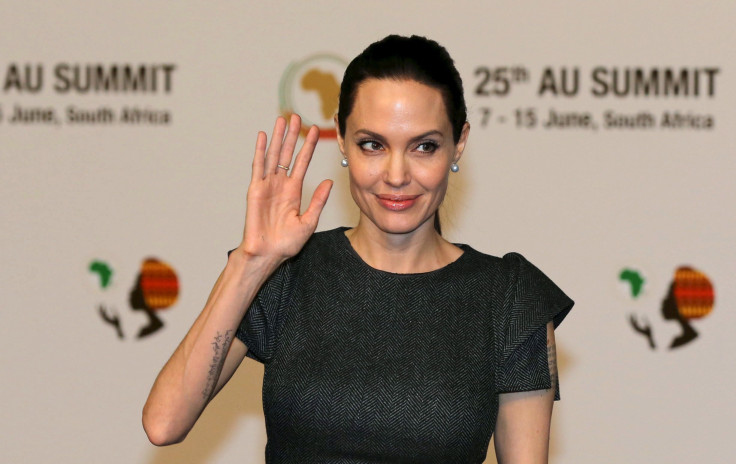 The trailer of Angelina Jolie and Brad Pitt's much-awaited film "By The Sea" is out. Set in 1970s France, the trailer provides a glimpse of Vanessa (Jolie) and Roland's (Pitt) crumbling marriage.
It opens with Vanessa and Roland checking into a hotel room. Roland is seen spending his time writing, whereas Vanessa is shown sobbing and taking her lonely walks by the sea. The trailer is devoid of happy moments, and it soon becomes obvious that the movie is about a couple who are drifting apart.
In one scene, Roland is asking Vanessa, "Do you hate me?" and she replies, "You know my reason." Roland shouts, "Hurt me." Later, Vanessa is seen slapping Roland and kicks him while he is sleeping in the bed. The trailer ends with Vanessa lying on the room's floor as Roland leaves her behind.
The trailer features the track, "It is a perfect way to end the perfect day." It also captures the vintage French architecture and décor. In most of the scenes, Jolie is seen wearing a disheveled look, whereas Pitt is shown smoking and drinking.
"By The Sea" tells the story of the estranged couple Vanessa and Roland, who travel to a seaside town and find themselves getting close to the local inhabitants. Jolie's character is a former dancer, while Pitt's an American writer.
Speaking about the film, Jolie, who is writing and directing it, told People, "It focuses on three couples, all at different stages in their lives. And at its center are the questions of what happened to Roland and Vanessa and why they are in the place they are now."
She added that it was difficult to direct her husband in the "fight scenes." The film was largely shot in Malta. The other actors starring in the film are Mélanie Laurent as Lea, Niels Arestrup as Michel, Melvil Poupaud as François and Richard Bohringer as Patrice. It opens Nov. 13, 2015.
© Copyright IBTimes 2023. All rights reserved.