Angelina Jolie Out On A 'Date' After Fetching Vivienne From Karate Class?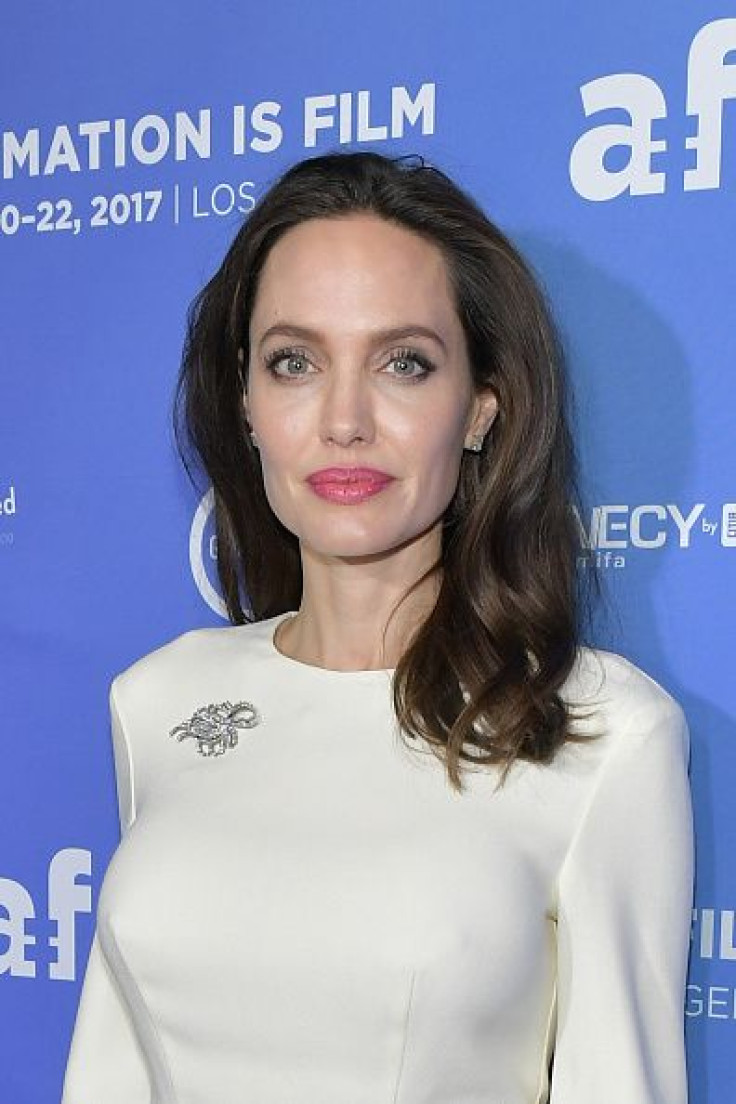 Angelina Jolie is spending as much individual time with her kids as possible, and she is also spending some time with her friends.
Earlier this week, the 42-year-old actress was spotted taking her daughter, Vivienee, to karate class. A few hours later, Jolie was once again photographed picking her up. Photos of the actress were published online via the Daily Mail. She is wearing black ensemble and grey cardigan in the snaps. Vivienne, on the other hand, is wearing her karate uniform.
That night, the "Maleficent" star also went out with Ronald Meyer, vice chairman of NBC Universal. The two friends had dinner at Umeda Sushi. The publication noted that even though Jolie is not linked to Meyer, he had his arm wrapped around her back when they left the restaurant.
During Jolie and Meyer's outing, the actress is wearing a chic all-black ensemble. Meyer, on the other hand, is wearing black pants and blue colored polo shirt.
Over the weekend, Jolie was also spotted out and about with her son, Knox, and their dog at the pet store. The trio rode their black vehicle afterwards. Jolie has been a supporter of dog adoption and has since photographed with two other dogs after they made California their permanent home.
Meanwhile, Jolie's two other daughters, Zahara and Shiloh, accompanied her at the red carpet premiere of "The Breadwinner." In the photos that circulated online, it was evident how much the two young women have grown. Zaraha is now 12, while Shiloh is 11. The latter also happened to be Jolie and Brad Pitt's first biological child.
A couple of years ago, Jolie told Vanity Fair that Shiloh wants to become a boy, and they support her decision to become one. "She likes to dress like a boy. She wants to be a boy. So we had her cut her hair. She likes to wear boys' everything. She thinks she's one of the brothers," she said at that time.
There are rumors that Jolie recently consulted with an expert about Shiloh's transition to become a boy. There are also speculations that she has started taking hormonal treatment.
© Copyright IBTimes 2023. All rights reserved.