Angelina Jolie Planning 'Crisis Talks' With Brad Pitt To Save Marriage, Report Says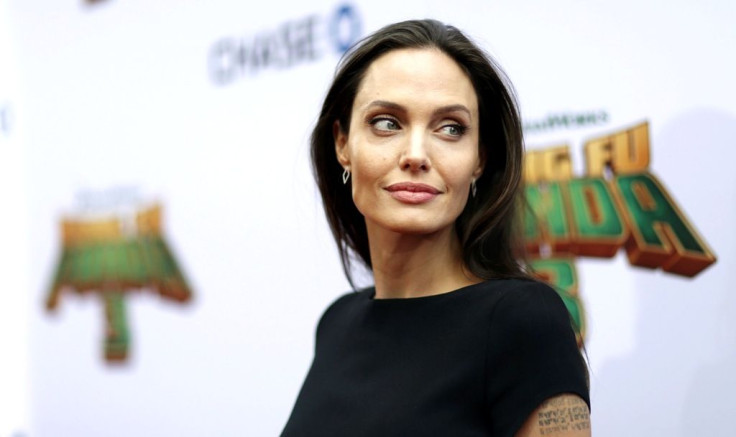 As Angelina Jolie and Brad Pitt continue to face divorce rumors, the couple is rumored to be planning "crisis talks" to save their marriage. The gossip, debunked by Gossip Cop, comes after reports about Pitt's closeness with "Allied" co-star Marion Cotillard resurfaced.
Life&Style magazine, as cited by Gossip Cop, said that Jolie, who was in New York, had a sudden realization about how "far apart" she and Pitt have gotten as a couple after she saw photos of him waving the starting flag at the Le Mans auto race in France last month. Following this, she was determined to have "crisis talks" at their Chateau Miraval estate to "save their marriage."
"She feels that if they really pour their hearts out to each other over sunset walks through the [estate's] vineyards, she can keep Brad by her side and reignite their romance," a source told the magazine. "Her intense jealously over his 'Allied' co-stars Marion Cotillard and Lizzy Caplan, and what he sees as her stubborn refusal to take care of herself after so many health scares," are some of the problems contributing to Jolie and Pitt's marital problems, according to Life&Style.
However, Gossip Cop reported that the magazine's claims are false.
Rumors about Pitt saving Cotillard from drowning while shooting for "Allied" were also debunked by Gossip Cop.
Over the last several months, Pitt and Jolie have made headlines over divorce rumors. Some reports also claimed that Jolie and Pitt have been fighting with each other over their careers. The two are reportedly currently renting an apartment in London while Pitt films "Allied."
© Copyright IBTimes 2023. All rights reserved.