'Animal Kingdom' Season 3 Finale Spoilers: Episode 13 Synopsis; Watch 'Hyenas' Promo
The "Animal Kingdom" Season 3 finale has finally arrived, which means the Cody boys will have to make some important decisions about their future. When episode 13, "The Hyenas" airs, Smurf will offer her boys a questionable chance at freedom.
"J (Finn Cole) realizes the danger of balancing his role in the family with his personal ambitions," the synopsis for the TNT series teases.
In the previous episode, J rented a boat and ambushed Morgan (Laura San Giacomo) on her daily swim in the ocean. He forced her to get in the boat and revealed Smurf (Ellen Barkin) found out about the property they sold from under her nose.
J let Morgan know Smurf couldn't find out about what they had done and proceeded to throw fish blood into the water. Terrified, Morgan offered to help J find a solution to his problem with Smurf, but the teen felt he had no choice but to cut her leg and throw her overboard.
​
In a sneak peek up of "Animal Kingdom" Season 3, episode 13, Smurf tells J that Morgan died in a boating accident. The Cody matriarch reveals Morgan actually stole three of their properties and explains to her grandson that Morgan was always smart.
Smurf then questions whether J is as intelligent as her late attorney and warns the teen to be careful. Will Smurf seek revenge against J after learning of his betrayal?
"Deran (Jake Weary) wants to take his relationship with Adrian (Spencer Treat Clark) to the next level, but it's not as easy as he hoped," the synopsis for "The Hyenas" says.
In the previous episode, Deran opened up about his desire to have a future with Adrian. However, he was unaware the talented surfer was dabbling in illegal activities in order to finance his life.
Will Adrian's secret become an issue for Deran, who is desperate to leave his criminal lifestyle behind him?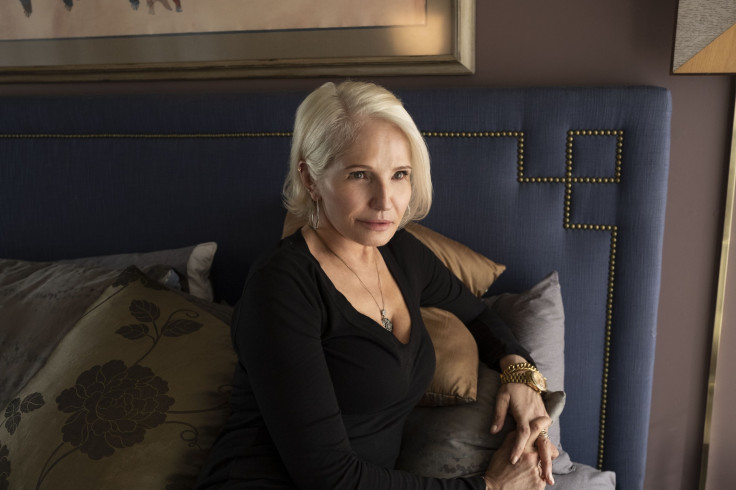 "Frankie (Dichen Lachman) opens new doors for Craig (Ben Robson)," the synopsis for the TNT drama states. In the promo video, Craig asks Frankie what they are going to steal, and she reveals the plan is to take everything.
In the previous episode, Frankie had Craig pose as an interior decorator in order to steal property from a wealthy man.
Taking on the identity of prestigious figures offers Craig the opportunity to make easy money without risking his life, which is something he deals with on a regular basis when he pulls jobs with his relatives. Is Craig finally ready to leave the family business?
"Smurf (Ellen Barkin) offers to give the boys the independence they've been asking for, but it doesn't come for free," the synopsis reveals. In the promo video, Smurf is heard telling someone she needs them to finish something.
While it is unclear what needs to be done, there are a few loose ends Smurf needs to tie up. In the promo video, Smurf tells Pope (Shawn Hatosy) she did not have Baz (Scott Speedman) killed, even though she previously told Lucy (Carolina Guerra) she is responsible for his murder.
Elsewhere in the promo video, Lucy appears shocked as she discovers Mia (Sohvi Rodriguez) sitting in the back of her car. Viewers already know Mia is the one who pulled the trigger to kill Baz for Smurf, but will the young woman carry out a hit on Lucy next?
With Smurf desperate to cover her tracks and maintain her lifestyle, will she ask the Cody boys to give up their share of the $7 million in exchange for their freedom?
The "Animal Kingdom" Season 3 finale airs Tuesday at 9 p.m. EDT on TNT.
© Copyright IBTimes 2023. All rights reserved.