Anna Duggar's Brother, Daniel Keller, Claims He Offered To Take '19 Kids' Star In After Ashley Madison Scandal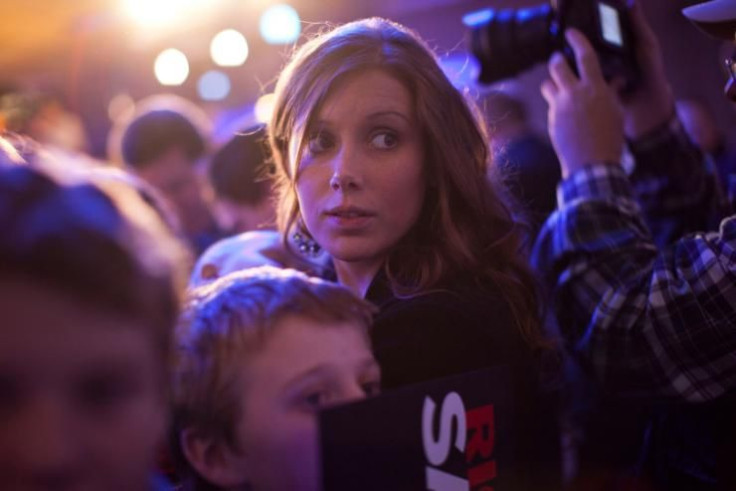 It appears there is some turmoil in the Duggar-Keller family. Less than a week after it came to light that former "19 Kids and Counting" star Josh Duggar had an account on the affair website Ashley Madison, his brother-in-law, Daniel Keller, is speaking out about the scandal.
According to a report from People, Anna Duggar's brother recently slammed Josh in the comment section of a Facebook post from Jessa (Duggar) Seewald speaking about forgiveness. The magazine reports that Daniel quoted Bible verses, said he was "sick to my stomach" over the reports about Josh, and that offered to take in his sister Anna, 27, and her four children, Mackynzie, 5, Michael, 4, Marcus, 2, and Meredith, 1 month.
"I have told her I would pay for her to move out here w me and pay for her kids," Daniel reportedly wrote. "I don't think Josh will see that this is a big deal and be truly broken till that happens."
While Daniel says he's offered to take Anna and her kids out of Arkansas where the Duggars currently reside, he claims his parents don't share similar feelings. "My parents are preaching stay w him," Daniel wrote. "[They're] more interested in how there daughter getting a divorce will make them look then they are in trying to get Josh some help and getting Anna and the kids out of there till he has gotten that help."
So, will she stay or will she go? Following in line with previous reports from People, which stated Anna had no plans to file for a divorce, Daniel says his sister has not taking him up on his offer to relocate. "I told her I would go get her and her children stay w me. She said she's staying where she's at," Daniel wrote. "But I won't stop trying to get that pig out of our family."
Josh, 27, admitted on Aug. 20 to having had an account on Ashley Madison. In a statement he apologized for being unfaithful to Anna and admitted to viewing pornography for the past several years. "I have been the biggest hypocrite ever," Josh said. "I am so ashamed of the double life that I have been living and am grieved for the hurt, pain and disgrace my sin has caused my wife and family…"
Josh's Ashley Madison scandal came three months after it was revealed that Josh had molested five underage girls, two of which were his sisters Jessa and Jill (Duggar) Dillard, when he was a teenager. As a result, TLC yanked the family's long-running docuseries, "19 Kids and Counting," from its lineup.
© Copyright IBTimes 2023. All rights reserved.