Anne Hathaway and James Franco do "You're The One That I Want" from "Grease" [VIDEO]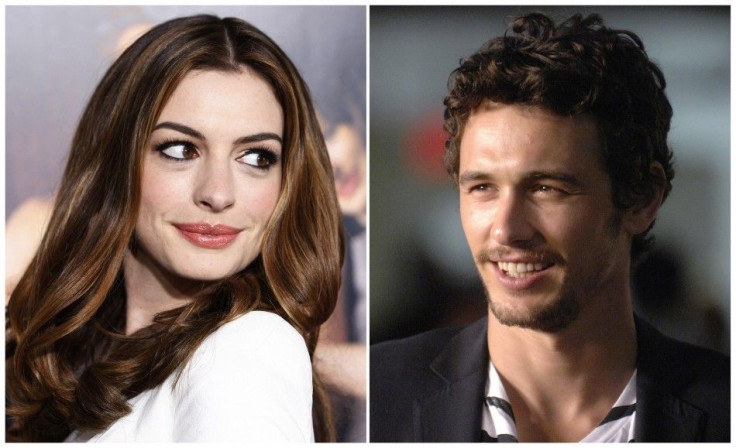 Will James Franco and Anne Hathaway pay homage to Grease at the 83rd Annual Academy Awards?
The Oscar nominated actor posted a video on Twitter of him and his Academy Awards co-host reenacting the iconic carnival scene from the 1978 movie. In that scene in the movie, John Travolta and Olivia Newton-John sing the song, You're The One That I Want.
In the 19-second video Franco has slicked back his hair and Anne Hathaway is donning skin-tight leather pants just like the characters Danny Zuko and Sandy Olsson did.
It is not clear whether the co-hosts will perform this song at the Academy Awards, which air live on Sunday Feb. 27 at 8 p.m. EST on ABC.
Watch the video below.
83rd Annual Academy Awards Coverage
© Copyright IBTimes 2023. All rights reserved.