Another Planet In The Solar System Could Spell Doom For Earth, Study Finds
KEY POINTS
A scientist conducted simulations to address gaps in planetary science
A hypothetical super-Earth could spell disaster for other planets in the solar system
Its presence could kick other planets, including Earth, out of the solar system
Would we really want to find another planet in our solar system? A scientist has conducted an experiment and demonstrated just how fragile our solar system can be, even potentially spelling doom for the Earth.
For the paper published in the Planetary Science journal, astrophysicist Stephen R. Kane of the University of California, Riverside (UCR) conducted simulations putting a hypothetical planet with a particular mass range in the location between Mars and Jupiter.
The idea was to fill in two particular gaps in planetary science, Kane said as per the UCR release. One of them is the size gap between terrestrial and gas giant planets in our solar system.
In our solar system, the largest terrestrial planet is the Earth with a 3,959-mile radius, while the smallest gas giant is Neptune with a 15,299-mile radius, making it 17 times larger than the Earth.
That's quite a big gap in our solar system when, with the many exoplanet discoveries in other star systems so far, there have been quite a few super-Earths and mini-Neptunes fitting within that gap.
The other factor is the space between Mars and Jupiter. With Mars being 227,900,000 kilometers away from the Sun and Jupiter 778,600,000 kilometers away from the Sun, there's quite a big space between the two planets, and it's littered with a community of asteroids instead of another potential planetary inhabitant.
"Planetary scientists often wish there was something in between those two planets. It seems like wasted real estate," Kane said.
But what would really happen to the solar system if there was a planet with a size within the gap range in that place between Mars and Jupiter? Kane conducted the simulations to find out.
Testing different masses of planets, Kane found that having another planet "can have severe consequences for the inner solar system planets."
As the most massive of the solar system's planets, Jupiter also has a "profound" gravitational influence, UCR noted. And should the hypothetical super-Earth give it a bit of a nudge, it may actually affect the other planets in the solar system.
Depending on its location, its mere presence may lead to the ejection of Mercury, Venus and Earth from the solar system. This may also destabilize Neptune and Uranus and end up ejecting them, too.
The hypothetical planet may remain stable if its mass is smaller and placed smack in between Mars and Jupiter. However, "things would go poorly" should it move "in any direction," UCR said.
Overall, the simulations demonstrate just how delicate our solar system actually is, showing the current planetary configuration's "dynamical fragility."
"Our solar system is more finely tuned than I appreciated before," Kane said. "It all works like intricate clock gears. Throw more gears into the mix and it all breaks."
The study may also have implications for exoplanets and such planetary systems.
"The study of the orbits with these systems, both from individual and statistical points of view, will demonstrate the true consequences of sharing dynamical space with a super-Earth planet," Kane noted in the study.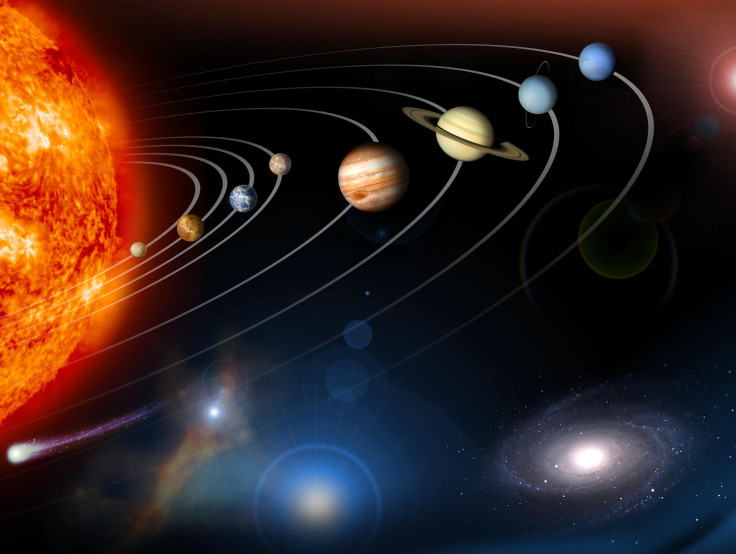 © Copyright IBTimes 2023. All rights reserved.