Another Snow Storm Friday For The East Coast? Blizzard 2016 Is Gone, But Second Winter Storm Could Loom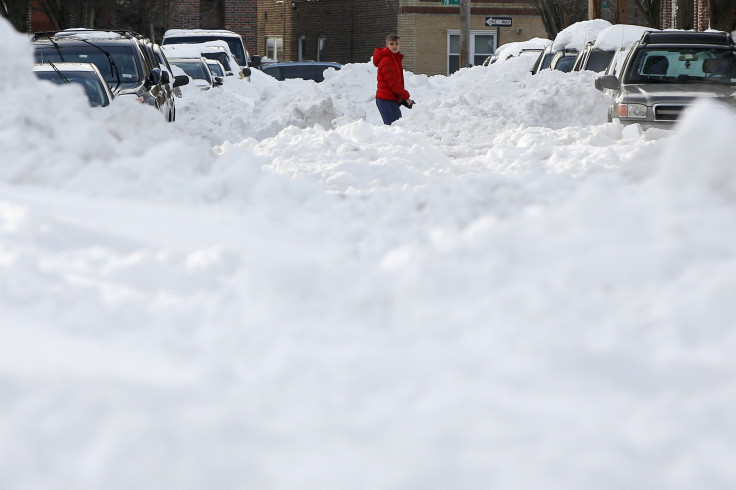 More snow has the potential of hitting the United States' East Coast as millions of people are stilling recovering from a blizzard over the weekend. A major storm could hit the northeast and mid-Atlantic toward the end of the week, AccuWeather reported Tuesday.
It's not certain the storm will grow strong enough to bring further damage and travel issues. It all comes down to which track the storm takes, which could arrive on the East Coast Friday.
"That storm will track northeastward over the Atlantic Ocean and rapidly strengthen during the latter half of the week," said AccuWeather Senior Meteorologist Alex Sosnowski in the report. "The window of movement for the storm ranges from right along the coast to a few hundred miles out to sea."
If the storm tracks closer to coast it could bring rain and heavy snow to the "Interstate 95 corridor of the mid-Atlantic and New England," Sosnowski said. The potential storm would be expected to take a path further north than last weekend's blizzard, hitting areas from the mid-Atlantic to Canada.
"There is the potential for the storm to evolve into a blizzard with the area from New England to the Canadian Maritimes being the greatest concern at this time," Sosnowski said, according to Accuweather. "However, there is a chance the storm strengthens quickly enough to track farther west with the risk of a significant winter storm in the mid-Atlantic."
While blizzard conditions are possible, it's still too early to tell exactly what will happen concerning the storm that could remain offshore. "We could see some snow, a wintry mix or rain in portions of the Mid-Atlantic and Northeast," said Weather Channel meteorologist Quincy Vagell, according to USA Today.
The East Coast was pounded by a blizzard last weekend that brought more than 17 inches of snow to Washington D.C. and more than 26 inches in New York City's Central Park. The storm proved deadly and dangerous. At least 46 people died during the storm, with hundreds of crashes reported and millions of people losing power.
© Copyright IBTimes 2023. All rights reserved.