The 'Ant Man' Stan Lee Cameo To Look For In Marvel's Latest Movie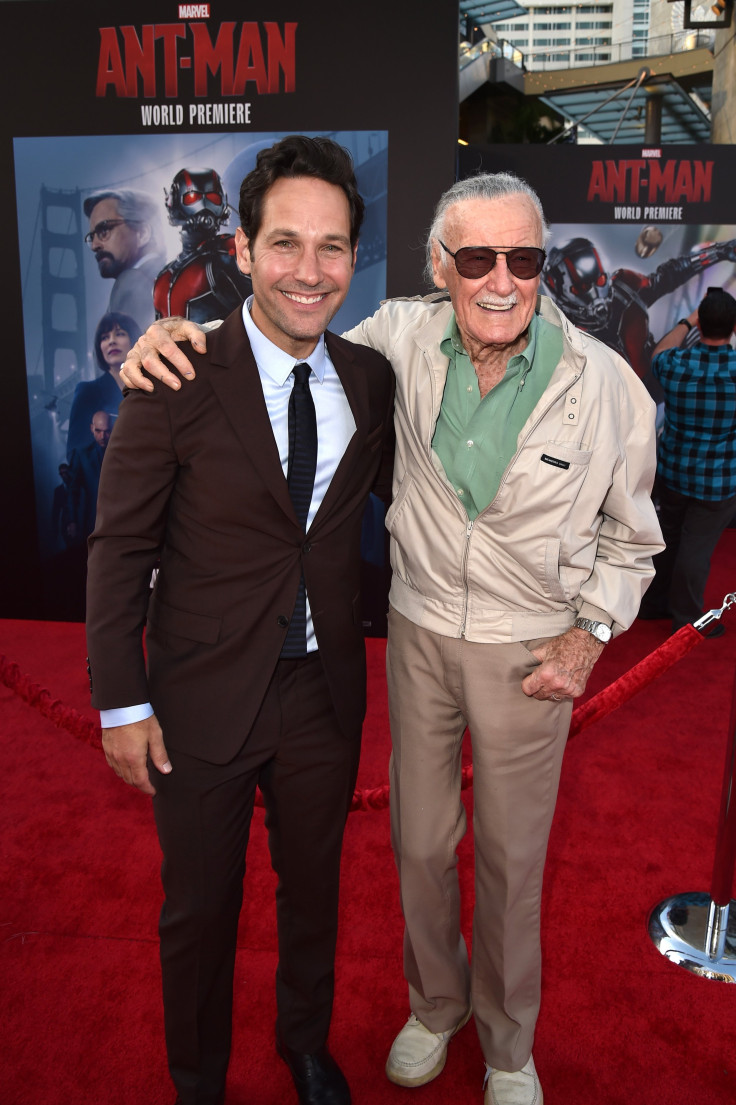 Stan Lee is one of the more recognizable faces in Marvel movies. Not only is the venerable 91-year-old known as one of the creative minds behind several well-known superheroes like Spider-Man, X-Men or Ant-Man, but he's also appeared in several of those films. Much like director Alfred Hitchcock used to walk in front of his camera for a signature cameo, so has Stan Lee taken up the practice in several Marvel movies over the years.
In Marvel's latest movie "Ant-Man," Paul Rudd plays burglar Scott Lang, who is trying to redeem himself by doing the right thing and save the world from a potential army of tiny super-suits. If you don't mind a spoiler or two on your way to catch the new movie, read on. Although Rudd doesn't directly share a scene with Stan Lee like some of his Marvel predecessors, it's during Luis' (Michael Peña) convoluted second story towards the end of the movie that audiences will be able to spot the famous mustached mug as a cheeky bartender.
Yahoo! Movies has a supercut of all the Stan Lee cameos through the years up to Disney's "Big Hero 6." From 1989's "The Trial of the Incredible Hulk" and on, Stan Lee has had a cameo in almost every Marvel movie. He can be seen in "Avengers: Age of Ultron" as one of the veteran guests of the Avengers' swanky party before it is rudely interrupted by the maniacal robot.
"Ant-Man" opens in theaters this Friday.
What's your favorite Stan Lee Marvel movie cameo? Comment below with your pick. Excelsior!
© Copyright IBTimes 2023. All rights reserved.