'Ant-Man' Box Office Predicted To Make $65 Million On Opening Weekend; How Does It Compare To Other Marvel Movie Debuts? [CHART]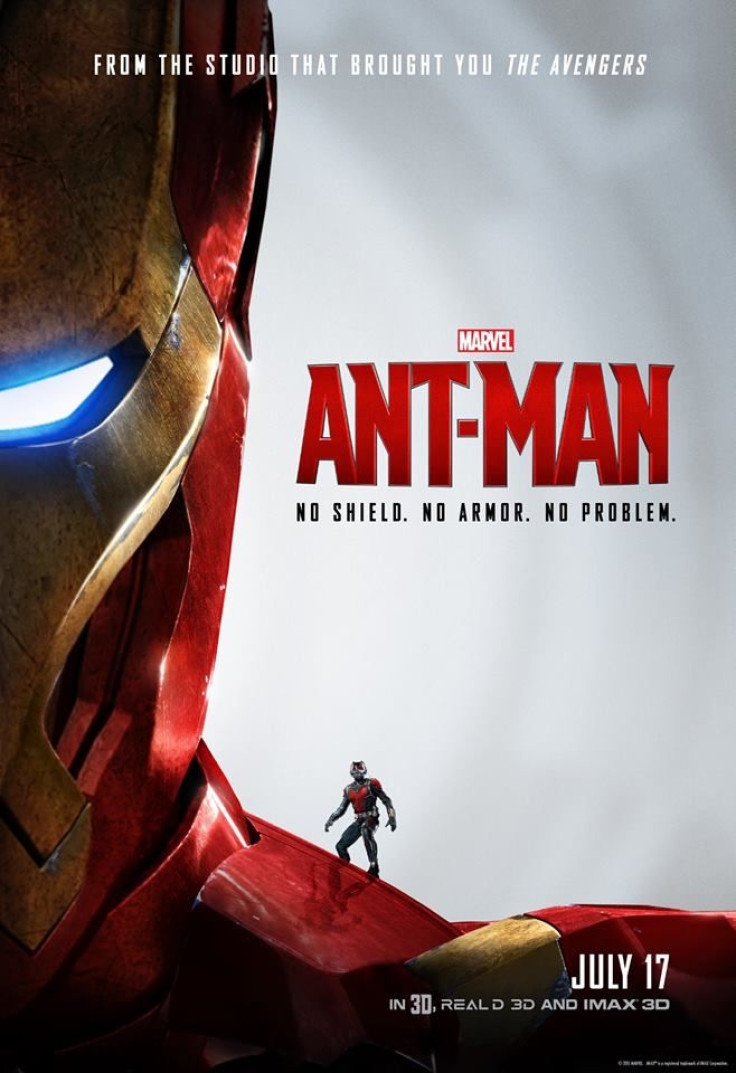 There's a new Marvel superhero coming to a theater new near you, but will he make it to his next sequel? Hollywood insiders think Paul Rudd's dive into the Marvel Cinematic Universe (MCU) won't end with the new superhero film coming to theaters on July 17. With "Ant-Man" only weeks away, here's a look back at how other Marvel movies made their mark during their opening weekend.
According to "The Hollywood Reporter," box office insiders are expecting about a $55-$65 million debut for the superhero who gets stronger as he gets smaller. Starring Paul Rudd, Michael Douglas and Evangeline Lilly, "Ant-Man" has overcome several script rewrites and a change in directors before making its summer blockbuster debut. But how does that expected $65 million opening weekend stack up to the likes of "Iron Man" or "Thor?"
Despite being one of the more obscure Marvel superheroes, "Ant-Man" looks to be on track for a healthy introduction. "The Incredible Hulk" aside, both "Thor" and "Captain America: The First Avenger" opened in the similar $65 million ballpark. As the hero becomes better known, usually their sequel tends to earn more than the first. The second installations of "Thor" and "Captain America" both earned $85 million and $95 million, respectively.
When the superheroes combine for an epic get together, the box office braces for the likes of an "Avengers" sized bump. The first of Joss Whedon's superhero melee cracked over $200 million in its first weekend, with its sequel, "Age of Ultron" clocking in at $191 million. The upcoming third sequel for "Captain America," "Civil War," will probably land "Avengers" like expectations because it is more of a large superhero jamboree than a standalone story like "Iron Man 3." Although the third installment of Tony Stark's saga was no weak link in the Marvel Cinematic Universe with a $174 million draw in ticket sales.
James Gunn's 2014 off-beat adventure starring then little-known misfits, "Guardians of the Galaxy," made a big splash when it arrived to such box office fanfare. The movie shot well past expectations to land a $94 million weekend, a debut not seen since the original "Iron Man" opened in 2008. A surprise could very well be in store for the beleaguered "Ant-Man" if good reviews, positive word of mouth and box office luck are aligned.
The lower ends of the predictions reported by "THR" are set around the paltry debut of "The Incredible Hulk." The 2008 clunker still did some damage to the box office, but it fell short of gaining standalone traction, and the superhero was recast with Mark Ruffalo for "Avengers." There is a chance that "Ant-Man" may not take-off with audiences, and that could throw a wrench in the MCU plan for future movies.
"Ant-Man" saves the day in theaters nationwide on July 17.
© Copyright IBTimes 2023. All rights reserved.
FOLLOW MORE IBT NEWS ON THE BELOW CHANNELS