Anti-Cindy McCain 'Arizona' Tweet Prompts Response From Both Democrats And Republicans
Cindy McCain, the widow of Republican Sen. John McCain of Arizona, notably endorsed Democratic nominee Joe Biden in September in a move that drew national attention. With Arizona appearing to be in Biden's win column as of Wednesday afternoon, some Republicans are blaming her for President Donald Trump's defeat.
Conservative pundit Mark Levin tweeted, "Congratulations Cindy McCain. You helped cost us Arizona."
In a USA Today op-ed piece published Monday, Cindy McCain described herself "as a proud, lifelong Republican" and explained why she supported Biden over Trump.
She noted that Biden strongly supports the military, understands national defense and cares for veterans and service members, a key issue for her late husband who served in the Vietnam War. Cindy McCain also stated that Biden would have the leadership to beat COVID-19 and that he would improve education.
She closed the op-ed by stating, "I can vouch for these qualifications because I have known him for four decades. He will have the vote of this proud Republican on Tuesday."
Levin's comments, meanwhile, were met with opposition.
Some Republicans defended Levin, who has a strong following amongst conservatives.
Arizona, which has 11 electoral votes, has become a swing state in recent elections. Both Biden and Trump made a strong push to win the state in what has been a very tight general election.
As of Wednesday at 4:45 p.m. ET, Biden leads Trump, 51%-47.6% in the state. Maricopa County, Arizona's most populated county, will update results close to 9 p.m. ET.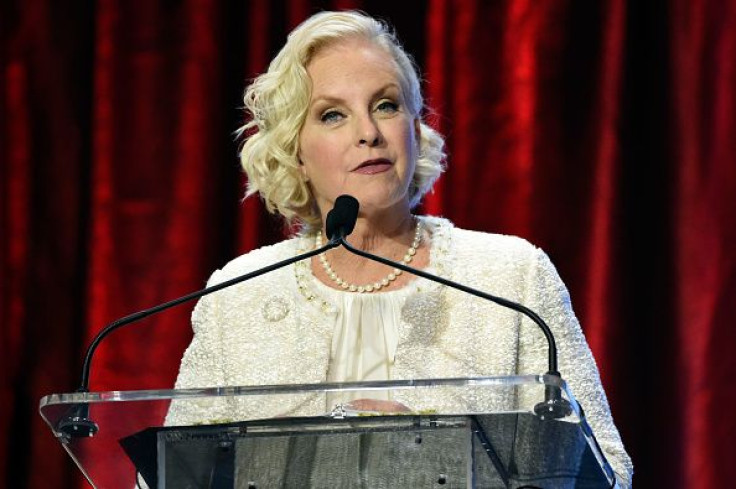 © Copyright IBTimes 2023. All rights reserved.