Anti-Vaxxer Trump Supporter Gets COVID-19, Still Rejects Hospital Visit
KEY POINTS
The right-wing cartoonist said he was infected with COVID-19 after dining out
He repeatedly promoted conspiracy theories claiming COVID-19 vaccines are unsafe
Current data does not show Ivermectin to be effective against COVID-19
An anti-vaxxer and a right-wing cartoonist known for making flattering cartoon drawings of former President Donald Trump has refused to visit the hospital to get medical treatment even after contracting COVID-19.
Ben Garrison, a Montana resident, said he contracted COVID-19 two weeks ago after he and his wife dined out at a restaurant in the state, which has seen a surge of new infections over recent weeks.
"Yes, it's definitely Covid and we've had all the symptoms. My wife and [I] went out with a couple to a restaurant and the next day all four of us were sick. One of us went to see a doctor and was told she had Covid, and that was the clincher," Garrison told Gizmodo in an email.
Garrison also repeated conspiracy theories claiming that COVID-19 vaccines are not safe.
"15,000 have died as a result of the Covid vaccines and hundreds of thousands others have had serious side effects. The mainstream media will not mention a word of this—not one peep. Instead, we get the 'safe and effective' malarky over and over as well as government pushers urging us to take the free poison. Don't do it," he wrote.
The right-wing cartoonist added that he refuses to go to the hospital to treat COVID-19, saying he "would never go to a hospital."
"The hospitals get extra money for Covid death reports, which is necessary to keep fear ramped up," he added.
Instead, he and his wife have been taking Ivermectin, an anti-parasitic drug used to de-worm pets and livestock, including horses. The drug has been repeatedly promoted by many social media users and anti-vaccine advocates as a treatment option against COVID-19.
"Hydroxychloroquine and Ivermectin should be sold over the counter. The citizens will take care of themselves, free of the medical industry," a Twitter user said.
However, currently available data do not show Ivermectin as an effective treatment against COVID-19. There have also been multiple cases where patients required medical attention after self-medicating with the anti-parasitic drug, the Food and Drug Administration noted.
The misuse of Ivermectin could also lead to poisoning, which was linked to two deaths in New Mexico this week. In one of the patients, Ivermectin caused kidney failure.
As of Monday, the U.S. has recorded more than 43,113,000 COVID-19 cases and 690,000 deaths, according to data from Johns Hopkins University.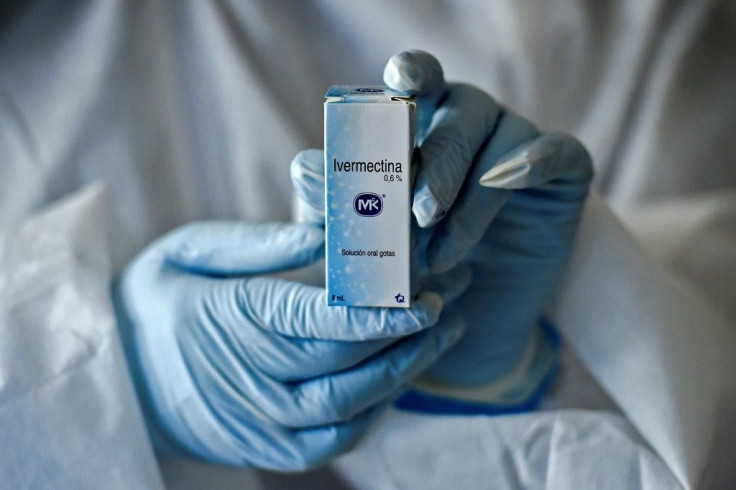 © Copyright IBTimes 2023. All rights reserved.