Apple Car More Popular Option Than A New Tesla Even If It Hasn't Been Announced Yet
KEY POINTS
Apple ranked third in the list of brand considerations that people would "love" and consider buying a vehicle from
It sits in the spot after legendary automakers Toyota nd Honda
Apple has not yet confirmed itis working on an autonomous electric vehicle
Apple Car, the unannounced supposed electric vehicle project currently in the works, is a more popular option than a new Tesla among consumers, according to a recent survey of vehicle buyers.
Apple ranked third in the list of brand considerations that people would "love" and consider buying a vehicle from, according to a 200,000 new-vehicle owners survey conducted by Strategic Vision. The latest survey underlines that the phantom Apple Car is a more popular option than Tesla electric vehicles despite that it is not yet available in the market.
Apple came after Japanese automotive brands Toyota and Honda and left on its trail established automakers like Tesla, Lexus and BMW in the survey of over 45 car brands. "Apple is the 3rd highest brand consideration with 26% of customers stating they would 'Definitely Consider' an Apple branded vehicle in the future; just behind Toyota (38%) and Honda (32%), followed by Ford (21%) and Tesla (20%)," the survey revealed.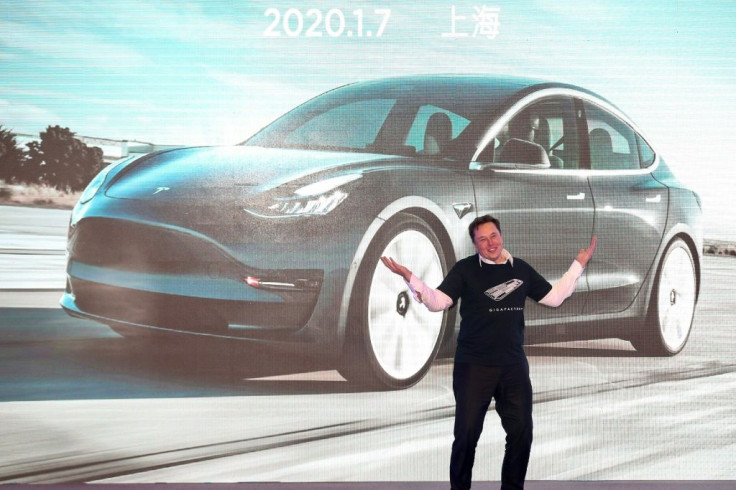 "What should be concerning to others is that Apple generates a greater amount of Love than any other automotive company, double that of strong brands like Honda, Toyota, and Tesla," Strategic Vision President Alexander Edwards noted. Interestingly, over half of respondents who own Tesla vehicles said they would consider purchasing an Apple Car, the survey noted, to which Edwards commented that "everyone should be prepared."
The executive explained that Apple got the "greatest combined score" of a couple of key measures namely Future Consideration (Definitely Consider) and Your Impression of Quality (I love it), scoring 26% and 24% respectively. "Of course, what Apple ultimately presents in terms of styling, powertrain, product, and other key features will finally determine the level of interest generated among car shoppers. However, their brand awareness and reputation provide a formidable platform that automotive manufacturers should brace themselves for accordingly," Edwards explained.
Apple has long been rumored to be working on an electric vehicle under the codename Project Titan but it has been peppered with controversies, including top executives leaving the team. Despite the trademarks, patent applications and other leaks surrounding the supposed electric vehicle, the Cupertino-based tech giant has not made a comment related to it.
The idea of an electric Apple Car was first mentioned by Apple CEO Tim Cook in 2017 to Bloomberg in an interview. The executive in 2021 mentioned to The Times the company's interest in building autonomous vehicles. "We love to integrate hardware, software, and services, and find the intersection points of those because we think that's where the magic occurs," he added.
© Copyright IBTimes 2023. All rights reserved.