Apple Dividend Against Steve Jobs' Will, But Tim Cook Shows New Way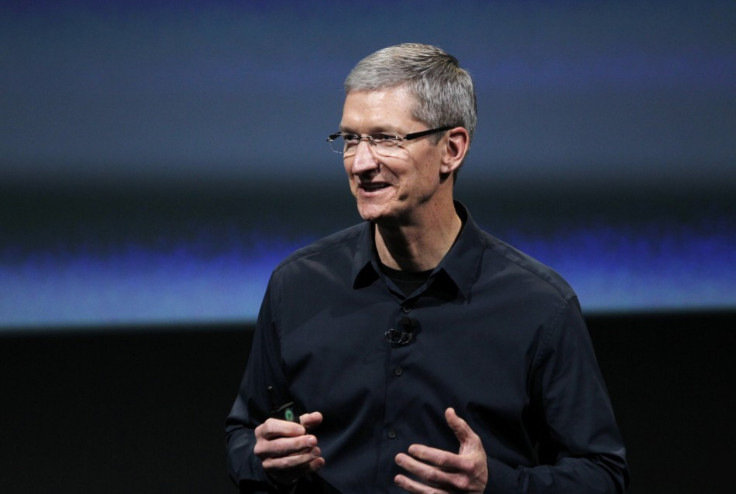 When the late Steve Jobs had a will, he often got his way. That's why Apple hasn't paid a dividend since 2005.
But that's all changing now. Jobs, Apple's co-founder and longtime CEO, is gone. Tim Cook is now the leader in charge of Apple, the Cupertino, Ca.-based tech giant. And Cook apparently understands that the company has more cash than it should hold at $98 billion and counting.
Unless Apple plans to make a massive acquisition, which isn't likely since the company is growing organically just fine, something had to be done with so much money piling up. So despite the fact that Jobs was opposed to dividends, Cook and company confirmed Monday that Apple will pay a $2.65 per share dividend to shareholders in the fourth quarter of fiscal 2012 (the period begins July 1), while also buying back some $10 billion in stock beginning in fiscal 2013 (beginning on Sept. 30).
The move -- returning money earned to shareholders -- is the least the company could so. Sure, Apple's stock is up more than 500 percent since 2007, but Apple's stock has been such a solid investment that many who hold shares don't want to sell.
So to get a return from what has become the rare mature, high-growth company, shareholders needed Apple to give something back. Any little bite from the cash pile would do, for now.
This is certainly positive news for shareholders, said Morningstar senior stock analyst Michael Holt, according to The Daily Ticker. It's nice to see (Apple) returning (cash) to shareholders and...it's almost a relief to know they're not going to do a $50 billion acquisition that wouldn't make sense.
Apple doesn't have to acquire on the largest scale simply because the company is building and selling products like the new iPad and the iPhone 4S as fast as it can. The result: Apple may earn another $150 billion in cash in the next few years.
That's the very reason Cook had little choice but to go against the will of Jobs. Holding nearly $100 billion in cash without big acquisition plans was excessive. Holding $125 billion in cash without big acquisition plans would be obscene. Eventually, Apple reasonably has to give back to shareholders so it can continue taking from consumers, or else the company might experience some sort of massive revolt.
If Apple doesn't want to share the rewards of market domination with those who own the company, why would the company want to make so much money in the first place?
Some investors have been asking that question for several years now.
Jobs wanted no part of it, however -- which makes the news of Apple's new dividend such a big story. On this day, however, we are reminded that Cook is not Jobs.
It's not as if the annual dividend payout will hurt Apple's cash position, either. The dividend is expected to cost Apple close to $10 billion each year. Adding that with the planned $10 billion stock buyback still leaves the company in a very strong cash position, with more rolling in each and every day due to robust global sales and new product initiatives like the new iPad.
So in the end, while the move is against the will of the late Steve Jobs, it was the least Cook could do. He really had no other choice. He's doing it different than Jobs because Apple's cash pile had simply grown too big. Yet there's plenty more where that came from should acquisitions be desired.
These decisions will not close any doors for us, said Cook, Apple's chief executive, in a conference call with analysts on Monday.
© Copyright IBTimes 2022. All rights reserved.
FOLLOW MORE IBT NEWS ON THE BELOW CHANNELS