Apple iPhone 5 May Arrive with iOS 6, A6 Chip in Second Half of 2012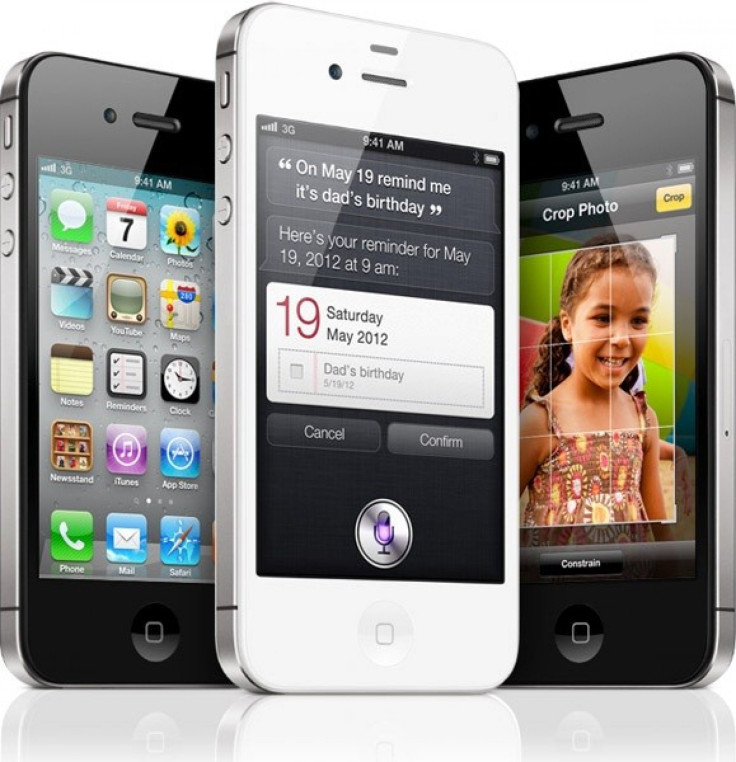 The iPhone is Apple Inc.'s largest and most profitable product line. Analysts are expecting that Apple will unveil the next-generation 4G LTE iPhone 5 in the second half of 2012.
We continue to believe that Apple will ship a new iPhone 5 in the calendar second half of 2012, likely in the September quarter. This iPhone should boast a new design, fast 4G LTE capabilities, a faster processor, a larger screen, a better camera, Siri and more features that could even include NFC capabilities. In short, this iPhone cycle should be the big one, said Ben Reitzes, an analyst at Barclays Capital.
Reitzes believes that Apple is poised to launch a new iPad line-up in the March 2012 timeframe, followed by a 4G LTE version of the iPhone (likely the iPhone 5) by the September 2012 quarter.
Jefferies analyst Peter Misek also expects that Apple will release iPhone 5 LTE smartphone in 2012. He believes Apple has shifted display production and that Sharp has now become a large panel supplier, based on his checks.
Misek believes that the Gen 6 Kameyama facility has been exclusively taken over for Apple purposes with Apple purchasing $500 million to $1 billion of equipment for the manufacturing of iPad 3 and iPhone 5 LTE displays.
Also, Misek believes that Apple and Sharp together have a modified IGZO (indium, gallium, zinc) technology to achieve 330 dpi, which is sufficient for an HD display while not using IPS nor having to include dual-bar LED backlighting.
In Misek's view, this should lead to several design advantages, namely the device can be thinner, battery life should be longer, and the overall experience for users should be meaningfully improved.
For iPhone 5 LTE, Misek believes this new facility will be used to supply displays. The IGZO technology is perfect in that it offers near-OLED power consumption while having a lower cost and thinness that is only 25 percent greater than OLED, based on his checks.
In addition, Piper Jaffray analyst Gene Munster said Apple would release the next version of iPhone in mid-summer 2012. He expects iPhone 5 to be a major redesign, and support 4G LTE.
Wedbush Securities analyst Scott Sutherland also expects the 4G iPhone 5 and the iPad 3 to arrive next year. On the other hand, analyst Keith Bachman of BMO Capital Markets said in June that the all-new iPhone 5 would arrive only in 2012.
A6 Processor: Earlier in August, Linley Group principal analyst Linley Gwennap said the A6 would succeed the dual-core A5 processor used in Apple's iPad 2. The A6 will likely be made by Taiwan Semiconductor Manufacturing Co. (TSMC), says Gwennap. The A6 should bring more performance to Apple devices while preserving battery life.
The A6 will square off against quad-core mobile processors from Texas Instruments, Nvidia and Qualcomm, according to PCWorld. Nvidia's quad-core Tegra processor, code-named Kal El, will appear in devices by the end of this year.
The A6 will likely be based on ARM's Cortex-A9 processor, which is the same design used in the A5. ARM has announced an upcoming Cortex-A15 processor, but the first devices based on that design won't ship until late next year or early 2013, says Gwennap.
Taiwan Semiconductor Manufacturing Co., Ltd. (TSMC) is believed to have quietly secured Apple's contract, and even succeeded in extending the deal to cover the manufacture for the A6's successor, according to a DigiTimes report in early September.
iOS 6 Operating System: Apple's iPhone 4S, which was launched at the Let's talk iPhone event on Oct. 4, has iOS 5 that was announced at the WWDC 2011 keynote address on June 6. It is to be seen whether Apple is bringing out its next OS, presumably called iOS 6, at the WWDC in June 2012 along with iPad 3.
According to Jail Break Nation, in November, a patent was submitted by Apple that details a possible new control interface for iOS. Persistent Overlay is a new interface that uses a new way of managing data, like Web pages, music, and photos. The belief right now that this could be a feature that Apple will implement in iOS 6.
Apple's patent states that the persistent overlay could take many forms such as textual, graphical, and video data. The persistent overlay could also be related to audio data (such as a media item encoded as an MP3 file). For example, an icon or other appropriate image could be used to represent a music item encoded as an MP3 file. In this way, the persistently displayed icon associated with the music item could remain viewable from one displayed page to another.
© Copyright IBTimes 2023. All rights reserved.