Apple iPhone 5 Preorder Time Begins After Midnight: Verizon, Sprint Details Announced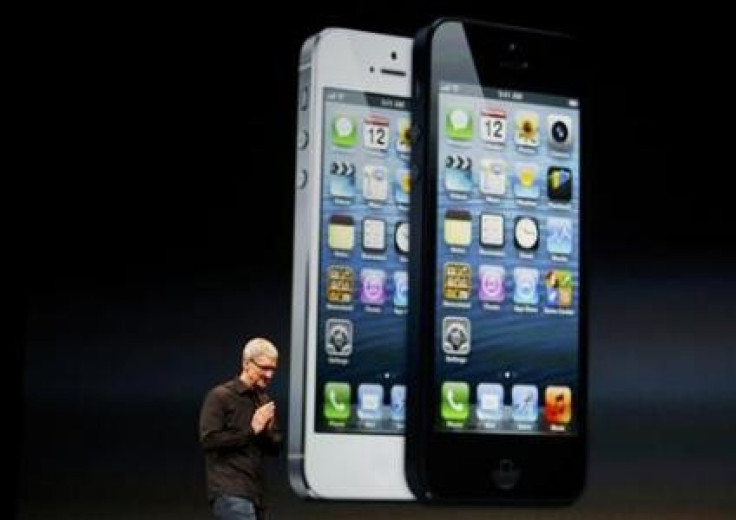 Apple officially announced the release date for its iPhone 5 on Wednesday, which will hit stores on Sept. 21. Preorders for the next-generation smartphone begin on Friday, Sept. 14, but Verizon users may run into some trouble if they wish to keep their unlimited data plan.
A Verizon representative confirmed on Thursday that customers will only be able to keep their unlimited data plan if they pay full price for the iPhone 5. This means that the lowest price for Apple's new iPhone would be $649, which is the cost of the 16GB version, reported 9to5Mac. Existing Verizon customers will be able to keep their previous Nationwide Usage Based plan. These customers will not be forced to make the switch to one of Verizon's new Share Everything plans when purchasing the iPhone 5 on a two-year contract.
Customers that are new to Verizon will be forced to use the shared data plan. This means that users choose any combination of devices they own (i.e. an iPad and an iPhone) and then choose the amount of data to be shared between these two devices on a monthly basis. For example, users can register two smartphones and a basic phone on the shared plan and purchase 4GB of shared data that includes "Unlimited Talk & Text" for a rate of $180 a month.
Sprint, the nation's third-largest carrier, also shared details on its iPhone 5 preorder launch on Thursday. The carrier is set to roll out these preorders beginning at 12:01 am PT on Friday for new and existing customers.
"[The] iPhone 5 is packed with amazing new features and we are proud to offer Truly Unlimited data to iPhone customers so they can enjoy everything the iPhone 5 has to offer on our 4G LTE network," Sprint CEO Dan Hesse said according to a press release published on 9to5Mac. "Whether it's finding a nearby restaurant with Siri, using Passbook to get organized or surfing the web, Sprint's truly unlimited data plans provide incredible value for iPhone customers, meaning customers can make the most of iOS 6 without worrying about costly overages on their monthly bill."
Other carriers did not specify the specific starting time of iPhone 5 preorders, but the starting time for all service providers was 12:01 am last year for the iPhone 4S.
For those wishing to purchase the device in store, the iPhone 5 will be available on shelves at 8 a.m. on Sept. 21. But the question still remains, which carrier should Apple fans go with?
Verizon says that users will be able to experience FaceTime calls over 3G across all data plans, as the Wall Street Journal has reported. However, Sprint is offering an unlimited data plan to all customers, which could be a deciding factor for many.
Following its release date, the iPhone 5 bring Apple to the 27.2 million sales mark, says Piper Jaffray Investment Research analyst Gene Munster. According to CBS News, Apple will sell between 6 million and 10 million iPhone 5 units by the end of September alone.
© Copyright IBTimes 2022. All rights reserved.
FOLLOW MORE IBT NEWS ON THE BELOW CHANNELS