Apple iPhone 5 Release Coming: T-Mobile Website Reportedly Lists Four Different Size Capacities, Specs In Inventory [PICTURES]
Apple is expected to unveil its next-generation smartphone this Wednesday in San Francisco, but once the new iPhone eventually goes on sale -- sources peg Friday, Sept. 21 as the likely release date -- who will be selling the phone? And what different size capacities can customers buy?
On Monday, T-Mobile UK added placeholders into its internal and external systems for four new iPhone sizes; whether it was intended for a global audience to see, we still don't know (and we expect another statement from them later today). But according to T-Mobile's website, the iPhone listed only as "iPhone X" will come in black in white colors and in four storage capacities of 8GB, 16GB, 32GB and 64GB.
T-Mobile's listing is actually counter to what most news companies have reported recently, which is that Apple will only sell the iPhone 5 in three sizes, throwing out the 8GB model.
On Sept. 7, 9 to 5 Mac posted a codes matrix for the new iPhone launch "from a source at a well-known U.S. retail chain." The codes listed the new iPhone, a.k.a. model N42, with three different price points ($199, $299, and $399) and two different colors (A and B signified black and white).
There's no way of knowing which of these rumors or reports is more accurate, so we'll just have to wait until Wednesday to find out how many storage capacities of the iPhone Apple has in mind.
T-Mobile An iPhone Carrier Now?
While the capacities are important, that T-Mobile has a listing at all could mean the carrier will finally be an iPhone provider. T-Mobile customers have long urged the cellular company to adopt the iPhone, but the reason the company likely waited until now to get involved is because this particular iPhone is believed to be first one compatible with the high-speed Long-Term Evolution (LTE) network.
Apple introduced LTE on its new iPad, which was released on March 16. Since LTE in tablets isn't a feature users were breaking down doors for, its implementation was likely done as a "practice run" for the iPhone 5. Since March, Apple has most likely been testing its devices on the network to find and fix any issues caused by the network, such as compatibility or battery life.
The Wall Street Journal reported that the next-generation iPhone will actually support 4G LTE networks around the globe, even though it won't be available on every carrier.
Specifically, Apple's next iPhone will work on the fastest wireless networks around the world -- including in the U.S., Europe and Asia -- though it is unlikely to be available on every carrier, people familiar with the matter, told the Wall Street Journal. The newspaper's sources added that the device probably won't work with all carriers' LTE networks in all countries, although they didn't say which ones would be left out.
It's likely the iPhone 5 will support the same network technologies as the new iPad, including GSM/UMTS technologies like HSPA, HSPA+ and DC-HSDPA, and if this device is truly global, with any luck, Apple will be able to avoid another lawsuit based on its foreign advertising.
Alleged Features Of The New iPhone
We don't know the exact features that Apple has packed into the iPhone 5 -- Apple's policy is to never confirm or comment on any rumors or speculation -- but we nevertheless have a pretty good idea of what CEO Tim Cook might unveil onstage this Wednesday. Over the past year, we've been watching reports, rumors, and the U.S. patent department, keeping a keen eye out for possible software features Apple could introduce in its next iPhone. We may even see Apple embrace NFC technology, but even if that doesn't happen (it seems unlikely at this point, since breakdowns of the phone find no such chip), the new phone is still expected to be a major item for the upcoming holiday season.
Here is a short list of 15 features and tech specs we're expecting to see in the new iPhone at its unveiling this week.
- LTE Connectivity
- Bigger Screen, New Aspect Ratio
- In-Cell Touch Panels
- Crack-Proof Glass
- Metal Back
- Redesigned Speaker Grills
- Migrated FaceTime Camera
- Audio Sharing Network
- New Earphone Jack Location
- New Camera Opening
- Multiplayer Gaming
- The Photographer's Timer
- Micro SIM Connector
- Smaller Dock Connector
For more details on all of these possible iPhone features, head over to this page.
We expect Apple to sell the new iPhone 5 at the same starting price as last year's model. In other words, we could see the new iPhone go on sale at $199 for 16GB, $299 for 32 GB, and $399 for 64GB. Since we believe Apple will also sell the new iPhone with LTE, we believe Apple will sell those models at $329 for 16GB, $429 for 32GB, and $529 for 64GB. These figures are based off the difference between Apple's new iPad models with and without LTE. An 8GB iPhone, should one exist, might cost $149 without LTE and $279 to support the high-speed network.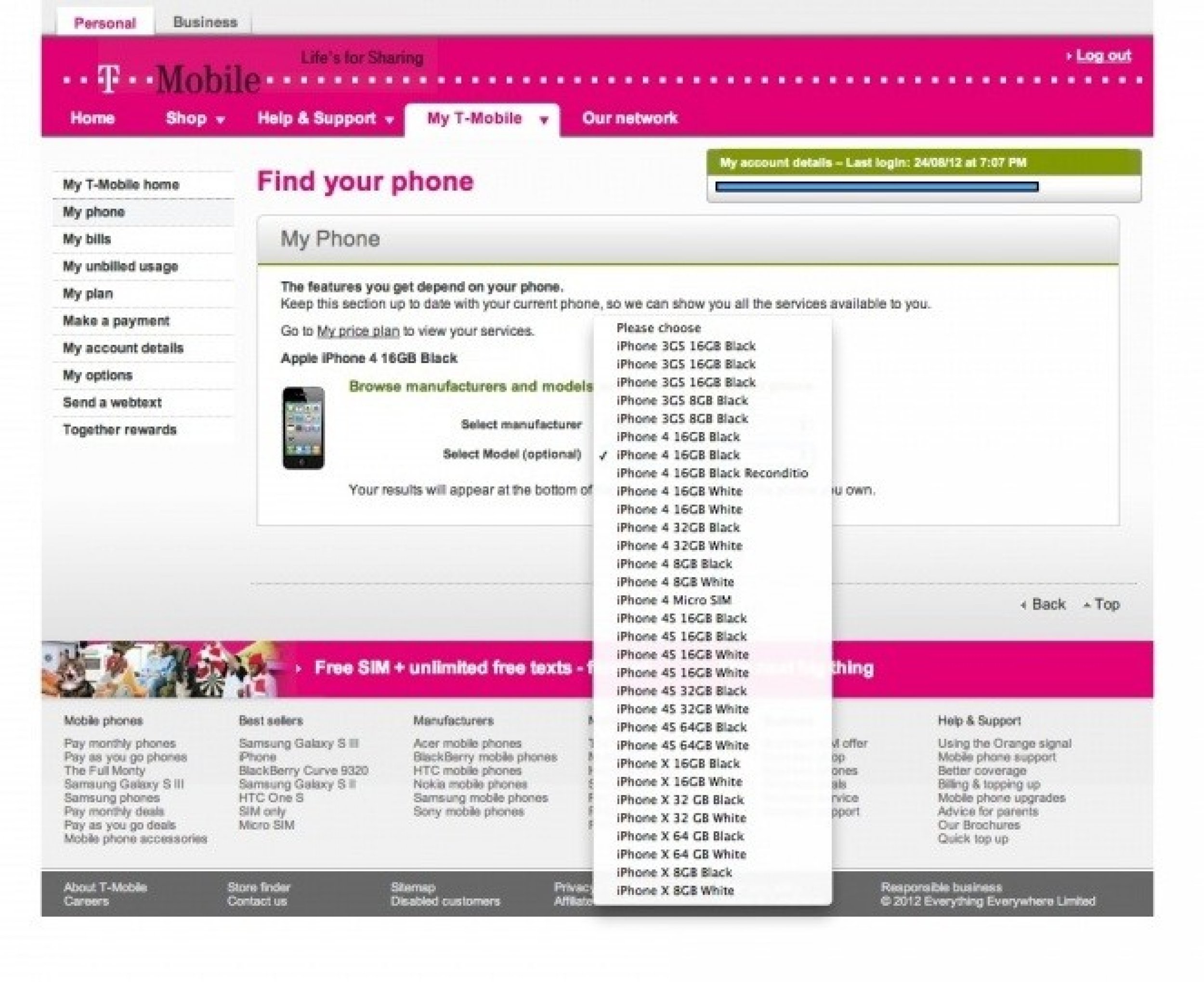 © Copyright IBTimes 2023. All rights reserved.