Apple TV+ Earns Big Win For 'CODA,' Strengthens Reputation For Streaming Services
The drama "CODA" won the award for best picture on Sunday at the 94th Academy Awards. The film, released on Apple TV+, became the first to be released on a streaming service to win the top prize.
With the win for "CODA," Apple TV+ may have expanded its market share after launching in November 2019. The Academy also nominated Netflix's "The Power of The Dog" and "Don't Look Up" for best picture, placing three streaming service movies in the prestigious category.
The success of "CODA" has the potential to draw new subscribers to the platform, as streaming services have been struggling to attract new subscribers after an early pandemic-era boom. Apple TV has 25 million subscribers in the U.S. and 50 million in total.
"Tonight is potentially a monumental event for Apple as the company is nominated for six Academy Awards, including a historic nomination for Best Picture with its groundbreaking film 'CODA,' " Wedbush analyst Daniel Ives posted on Twitter before the award show aired.
Ives noted that if Apple was to win the coveted Best Picture award with CODA, it would "change the streaming game." Ives also said that more "A+ talent" could go to Apple TV.
Apple TV spends $7 billion on original content. Netflix spends $5.21 billion on original content while Amazon Prime spends $11 billion on movies, television series and music.
"CODA" joins the list of films that have boosted the reputation of streaming services to equal weight in the film industry.
As of Monday at 12:42 p.m. ET, shares of Apple (AAPL) were trading at $173.60, down $1.12, or 0.64%.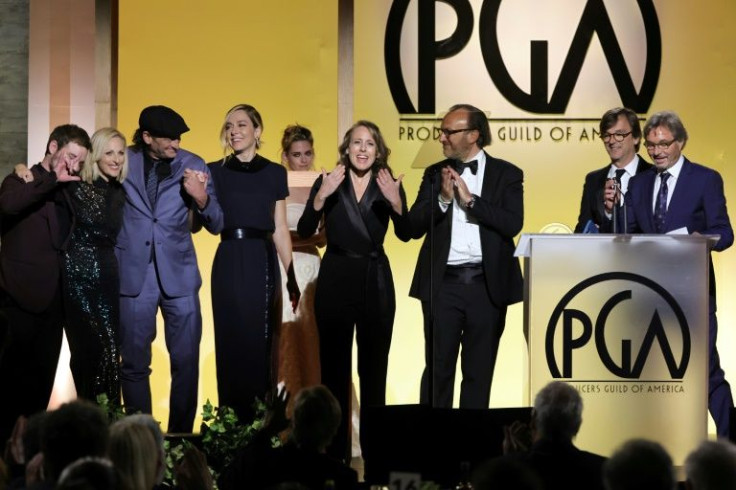 © Copyright IBTimes 2023. All rights reserved.