Apple's Augmented Reality ARKit Was The Most Important WWDC Announcement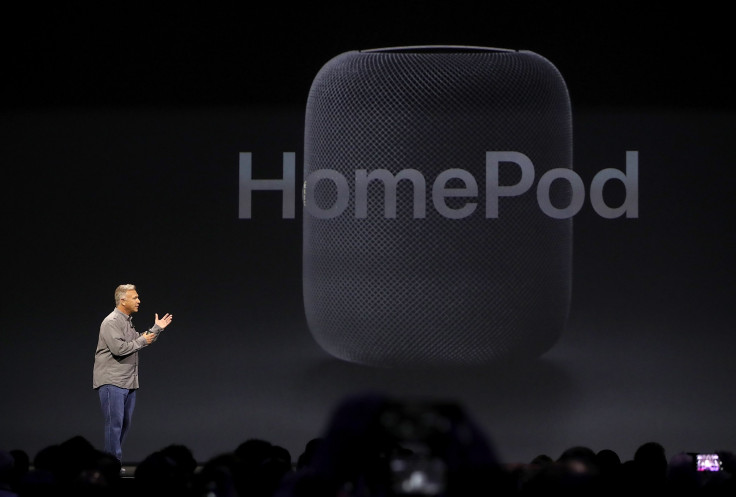 At Apple's Worldwide Developers Conference last week, the company went through the expected level of releases for an off-cycle Apple event: new MacBooks, iPad updates and the upcoming HomePod speaker led headlines coming out of the conference. But in all of the post-WWDC coverage, there's been a common thread that's both representative and a problem for Apple right now: It's of a company playing catch-up.
To be sure, Apple is in no danger of shutting its doors anytime soon. The iPhone remains a dominant force in the smartphone market and the company potentially could break a $1 trillion market valuation with the launch of the iPhone 8. But at the same time, the company has struggled to find a major product that could match the bar set by past releases like the iPad or iPod. Products like the Apple Watch have let Apple diversify its offerings, but within the past few years, its new products have functioned more as updates than innovations.
Read: Apple Virtual, Augmented Reality Developer Support Coming To iOS, macOS
At WWDC, Apple's hesitant launch for the HomePod highlighted these difficulties. In a field led by assistant-powered home speakers like the Echo, Apple emphasized the HomePod's audio bonafides and practically made its Siri support a secondary feature. Within Apple, Siri also reportedly has experienced development difficulties thanks to issues like differing internal goals for the home assistant.
But amid Apple's WWDC announcements, the company's long-speculated entry into augmented reality is worth more attention. Apple gave two big WWDC spotlights to the platform, which refers to overlaying graphics or other information over what you see in the real world, with its ARKit toolset that will allow developers to build AR support into their apps and AR demos from itself and studio Wingnut AR.
At the moment, AR, which is rumored to be a major feature of the iPhone 8, is still in its early stages. While Wingnut AR's demo of an intricate sci-fi battle housed on a table was intricate, Apple's own onstage simply had software head Craig Federighi placing two 3D objects on a table. Google also has its Project Tango program, which is limited to a handful of compatible phones. The company's long-rumored Apple Glasses could also be a central part of this future strategy for AR. As an alleged Foxconn insider detailed on reddit, the frames — which are still in development and might not be released — could even be built with prescription lenses.
While AR might best be known to most people as a way to apply overlays or objects to your Snapchat stories, companies like Apple and Google view the technology as a fundamental game changer for users.
Read: Tim Cook Endorses Augmented Reality, Which May Appear In iPhone 8
With high-end AR, you wouldn't have to rely on a smartphone to find information like the route to a new place or the best nearby restaurants. Apple hopes you could simply tap on the side of an Apple Glasses headset and have that information seamlessly overlaid over your field of vision. For companies, this potential speaks to why so many are interested in AR. As a platform, AR doesn't have to simply exist within the constraints of a device or an app. Instead, it can be smart enough to see, understand and react to the real world.
For now, AR still remains firmly in its infancy. As for Apple, past products like the iPhone and iPad showed how it managed to enter and shift product markets on its own terms. If Apple's existing iOS install base and investments can bring AR from a niche interest into a core technology for the mass market, Apple could once again do the same.
© Copyright IBTimes 2023. All rights reserved.