Are Kaley Cuoco, Johnny Galecki Back Together? Ryan Sweeting's Ex Realized Her Love For Co-Star After Divorce, Report Says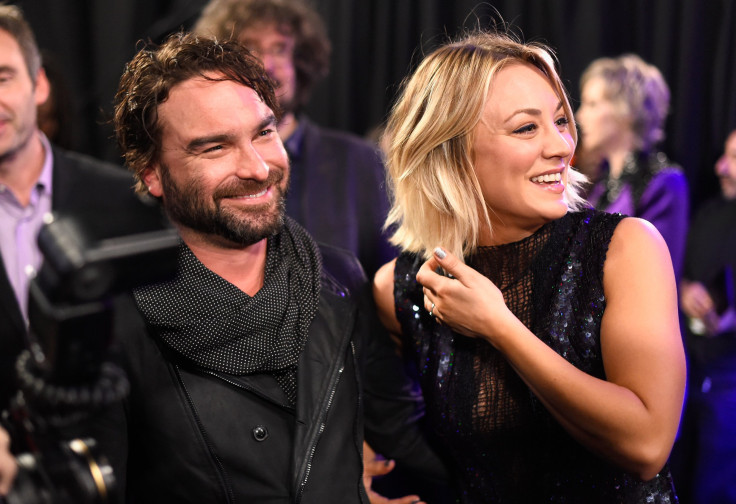 After Kaley Cuoco's divorce from Ryan Sweeting, rumors swirled that she had rekindled her romance with Johnny Galecki. A new report by In Touch Weekly magazine stated that the two were indeed planning to give their relationship "another shot."
Cuoco and Galecki were spotted holding hands and wrapped around one another at the 2016 People's Choice Awards in Los Angeles last Wednesday. This sparked rumors that the two were dating.
A source reportedly told In Touch magazine that the former couple was again in a relationship and it was "still new so they haven't put a label on anything yet, but they're totally together." The magazine also called "The Big Bang Theory" co-stars as "old flames still hot."
"She realized her love for Johnny after her divorce," the insider told the magazine. "They're taking things slow because Kaley doesn't want to ruin their friendship if things don't work out again. Kaley and Johnny have no plans to go public until they are both ready," the source added.
However, according to gossip debunking website Gossip Cop, In Touch magazine's report was only a rumor and Cuoco and Galecki were not dating. The former couple had previously slammed rumors of their reunion after the 30-year-old actress' September 2015 divorce announcement.
Following Cuoco's separation from Sweeting, a report stated that she remained close with the 40-year-old actor even after marriage, which irked Sweeting. This might have led to Cuoco and Sweeting's divorce.
"She was constantly calling her ex Johnny [Galecki] to the point where it was troublesome for Ryan," an "insider" reportedly said at the time. "She'd send him flirty texts and call him at 3 in the morning, asking if she could come over."
© Copyright IBTimes 2022. All rights reserved.
FOLLOW MORE IBT NEWS ON THE BELOW CHANNELS