Are Kym Johnson, Robert Herjavec Having Boys Or Girls? Twins' Gender Revealed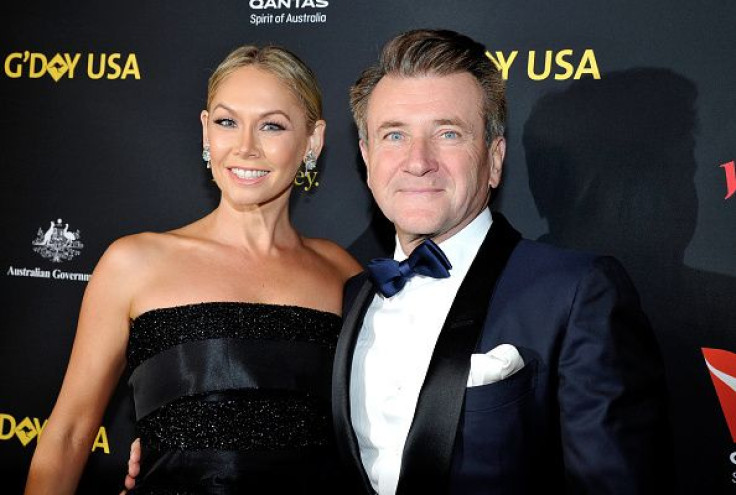 Kym Johnson and Robert Herjavec just announced the gender of their twins.
Last weekend, the couple had a lavish gender reveal celebration, where they told their family and friends that they are expecting a boy and a girl. Johnson and Herjavec have known the gender of their babies for a while now, but they only disclosed it to everyone recently, according to Entertainment Tonight.
Johnson is looking forward to the arrival of her children, but she's also very nervous about it. Luckily for her, Johnson's mom will fly to the United States from Australia to help her out.
Earlier this year, Johnson joked about not having done anything for her babies' nursery. But People recently reported that the twins' nursery has already been set up.
"We've done nothing. I don't want to jinx anything so I think I'm leaving things to the last minute, but we'll get there," she said at that time.
The "Dancing With the Stars" pro also said that they have not decided on what to name their twins. "These poor little kids. No names yet or anything. I'm sure once they're here it will be easy," she said.
During Johnson's interview in January, she gushed over Herjavec who flew her to Australia for her baby shower. She also shared what gifts she received from her girlfriends.
"My girlfriends gave me some really good Australian books, with Australian native animals. I want the kids to know their heritage and that was really sweet, to have those books to be able to read them. There were some Aussie onesies and things like that, that you can only get in Australia. That was sweet," she said.
Johnson and Herjavec met in 2015 after the latter competed in "Dancing With the Stars." The former served as his dance partner at that time. A year later, they tied the knot. The couple's twins will be Johnson's first two children, while they are Herjavec's fourth and fifth kids.
The business mogul is already a dad to his three kids from a previous marriage with Diane Plese.
© Copyright IBTimes 2023. All rights reserved.