Are Matthew McConaughey's Lincoln Ads Working? Increased MKC Sales Announced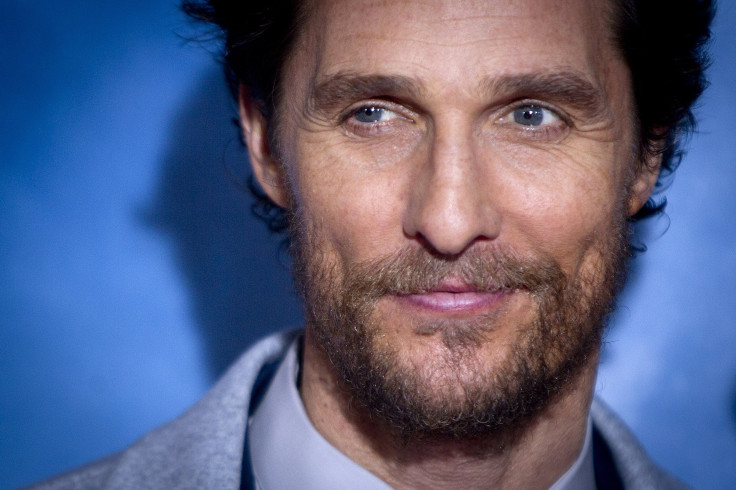 Sometimes you gotta take risks to sell cars, Matthew McConaughey's character in the "True Detective"-inspired Lincoln MKC ads might say. And according to Lincoln Motor Co., the risk of hiring the critically acclaimed actor for a multiyear deal to star in a series of commercial spots has paid off.
Lincoln announced its sales were up 25 percent last month, its strongest October sales since 2007, according to the Hollywood Reporter. Of the 8,883 vehicles Lincoln sold in October, 2,197 were MKCs. The MKC had seen an increase in sales every month since it launched the crossover SUV in May 2013, THR reported, but the 1,763 cars sold in September increased to 2,197 in October.
Lincoln did not respond to International Business Times' request for comment.
The commercials, helmed by the Danish director Nicolas Winding Refn, are already parodies, but that didn't stop others from parodying them as well, including Ellen DeGeneres, Conan O'Brien and Jim Carrey on "SNL."
"Sometimes you gotta go back to actually move forward," Carrey said in a jab about McConaughey starring in a lowly car commercial. "And I don't mean go back and reminisce. Chase ghosts. I mean, like a big step back, like go from winning an Oscar to doing a car commercial."
But in the end, the lampooning only helped increase the spot's shelf-life, experts said. "The number of parody versions of this ad have greatly extended the commercial's life and impact," said Eli Portnoy of the brand strategy consulting agency CultureRanch. "Using Matthew McConaughey got Lincoln more attention, and more attention from knock offs. I don't think they ever imagined so many fun versions -- it's a true PR coup."
Portnoy said base sales for the MKC model were relatively low before the commercial went viral, and so any attention thrust upon the brand could potentially have an impact. He said Lincoln should enjoy the bump while it lasts. "I don't think when the budget runs dry that the sales increase will continue at such a high level," he added.
Doug Shabelman of Burns Entertainment, which matches brands with celebrities, had a slightly rosier outlook. "I am not that surprised with the news, as I believe the partnership got more people thinking and talking about Lincolns than before the spots ran," he said. "Dealer excitement coupled with a new message definitely can be a winning combination for the auto market -- and this is a perfect example of a well-needed boost on their part."
As for whether this means we're going to see a lot more A-listers starring in commercials, opinions from the ad experts were mixed.
"Those who may not have been as sold on using spokesperson for brands that need a little 'pick-me-up,' may be convinced to look deeper into it in this new economy," Shabelman said.
But Portnoy isn't so sure. "I don't think it means this one campaign translates to a ton of more celebrity ads," he said. "This was a unique situation, a unique actor choice with a personal history with the brand, unique creative, a down-and-out brand needing desperate help. In this case, the increased awareness led to more sales -- at least short term."
© Copyright IBTimes 2023. All rights reserved.