Are Unions Needed? Bernie Sanders Is Championing Workers Rights, But Organized Labor Keeps Losing Members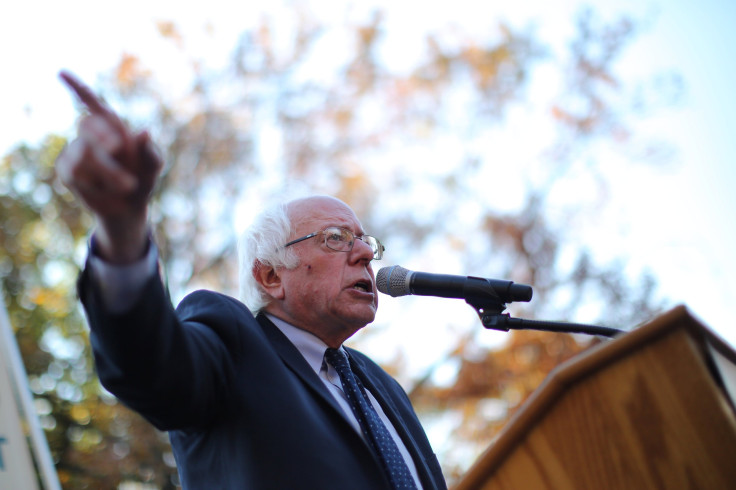 Sen. Bernie Sanders (I-Vt.) was in Mississippi on Saturday afternoon to march with workers from a Nissan auto plant. The purpose of the march: to support workers' right to unionize.
"Workers in America who are members of unions earn substantially more, 27 percent more, than workers not in unions," Sanders told the Washington Post in an interview before the speech. "They get pensions and better working conditions. I find it very remarkable that Nissan is allowing unions to form at its plants all over the world. Well, if they can be organized everywhere else, they can be organized in Mississippi."
But the Nissan plant employees in Mississippi are pushing against a stronger current pushing organized labor in the opposite direction. in fact, U.S. unions actually lost 240,000 members last year. That's the lowest number of Americans belonging to unions since the Bureau of Labor Statistics began tracking data in 1983.
A sizeable chunk of that dip in membership came from New York state, which lost 96,000 union members from 2015 to 2016, according to a BLS report released last week. New York did have the highest rate of union membership of all 50 states — 23.6 percent last year — but that dropped from 24.7 percent in 2015.
Only 10.7 percent of U.S. workers belonged to a union in 2016. In 1983, that percentage was almost double that figure — 20.1 percent of the American workforce belonged to organized labor.
Sanders, who is an Independent although he ran for president as a Democrat, and others at the plant in Mississippi contended that unions were still necessary. Their message articulated the argument that Democrats should return to their populist roots.
"Some of the poorest states in this country, where large numbers of people have no health insurance and have experienced stagnating wages, have not had the support from progressives that they need," Sanders said Saturday. "It's time we change that. It means standing up for working men and women."
© Copyright IBTimes 2022. All rights reserved.
FOLLOW MORE IBT NEWS ON THE BELOW CHANNELS