What's Next For Bernie Sanders? Senator To Join Danny Glover At Nissan Manufacturing Plant Protest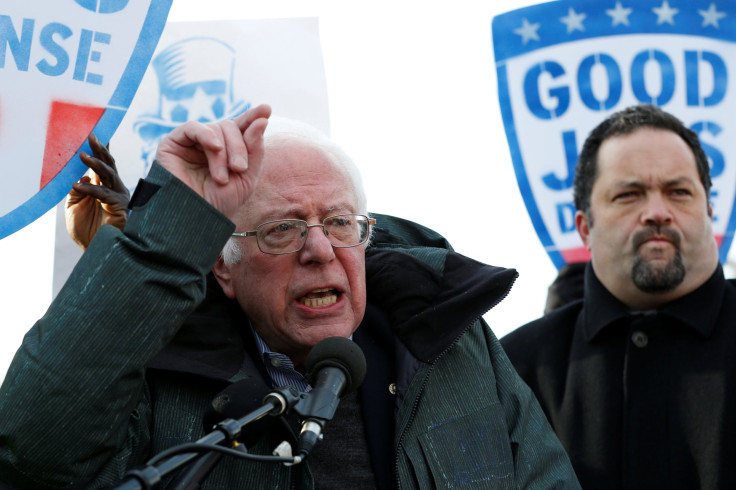 This Saturday, Sen. Bernie Sanders (I-Vt.) is joining forces with an unexpected ally: actor Danny Glover. The two will attend a protest for workers from an Nissan auto plant in Canton, Mississippi, who are marching to demand a union.
The protest is being called the March on Mississippi, and Glover and Sanders are not the only high-profile demonstrators who will be marching alongside workers. NAACP President Cornell William Brooks, Sierra Club President Aaron Mair and U.S. Rep. Bennie Thompson (D-Mississippi) are also expected to show up, along with an estimated crowd of 1,000.
The workers at the Nissan plant have spoken about poor working conditions and have attempted to unionize for years. When workers attempted to form a union, they claimed to have been intimidated by their employer. They've also held protests in the past — the last one in Nashville in January — but none of the past protests were on the scale of the upcoming march in Cnaton.
"As we meet with workers, we see a heightened level of frustration and concern about the atmosphere and treatment at the plant," said Derrick Johnson, president of the Mississippi NAACP, one organization that is helping to organize the upcoming protest. "Far too often we are receiving repeated complaints."
This isn't the first time Nissan has been wrapped up in disputes. In December, the United Auto Workers Union filed complaints in the Netherlands, Japan and France against Nissan and its partner, the French automaker in Renault.
In a statement, Nissan said the allegations made by the workers were "completely unfounded." But Sanders, Glover and the rest of Saturday's demonstrators were unconvinced.
"Powerful corporations like Nissan are the poster child for America's rigged economy," Glover said. "Nissan's arrival in Canton promised good jobs for the community, but instead the company has committed rampant safety and health violations and denied its workers their basic right to vote for a union free from fear and intimidation."
The pre-march program will begin at 12:30 p.m. CT, and the march itself will start at 1 p.m. CT.
CORRECTION: An earlier version of this article misidentified the actor at the protest. The actor was Danny Glover.
© Copyright IBTimes 2023. All rights reserved.
FOLLOW MORE IBT NEWS ON THE BELOW CHANNELS