'Are You The One?' Season 4 Cast Teases New 'Love At First Sight' Twist Before Premiere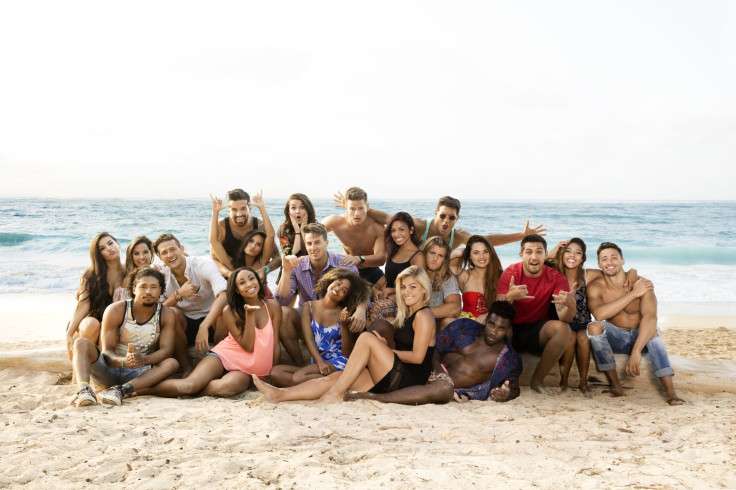 Believing in love at first sight means big risks and possibly an even bigger reward for the Season 4 cast of MTV's "Are You the One?" On Monday's premiere, we'll see that there's extra prize money on the line if the fresh cast of 10 single men and women can figure out a perfect match in episode 1. But will they succeed? Ahead of the reality show's return, the stars dished to International Business Times what they thought of this season's big twist.
From watching past seasons, cast members Prosper Mbongue-Muna, Tori Deal, Francesca Duncan and Mikala Thomas had an inkling they'd be facing some sort of twist going into Season 4, but nothing prepared them for what they encountered. During the premiere, host Ryan Devlin will sweeten the shared $1 million prize with an extra $250,000. The catch? Six unsuspecting cast members who admit to believing in "love at first sight" will have their intuition put to the test, be split into pairs and go on dates. The rest of the house will then decide who to send into the truth booth -- and if they're correct, everyone will pocket the shared extra cash.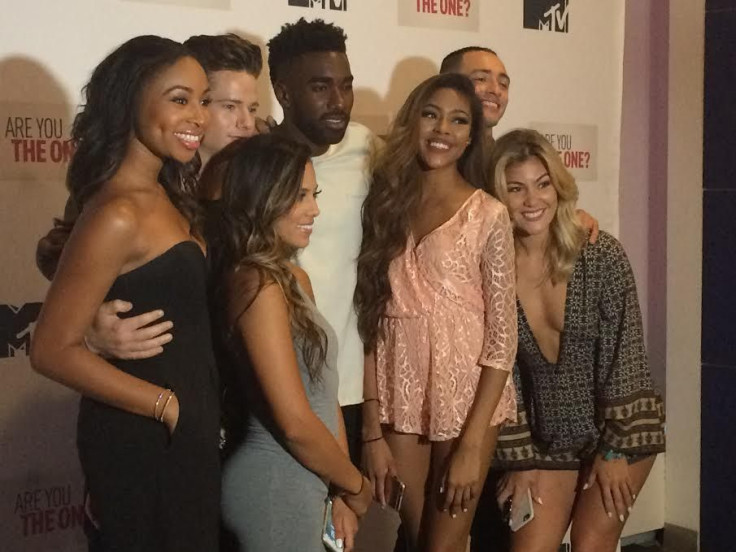 "We were so sure that a twist was going to happen because I mean, it's MTV, there not going to make it easy for you. There's a lot of money involved!" Mikala, 22, dished to IBT at a recent MTV screening event in New York. "We knew there was going to be a twist but we had no idea what the twist was going to be and we didn't really find out right away."
While Prosper, 25, said he was simply "excited" by the idea of change, Francesca, 22, said the show's female stars spent their time speculating what could be waiting for them at their Hawaii mansion. "At first I thought one of the girls was going to be a lesbian," she dished.
Unlike his fellow contestants, Giovanni Rivera went into the show completely blind. "I didn't go out of my way to watch. I wanted to come into the house with an open mind. I didn't want to feel like a know-it-all," he said. And while the 23-year-old was open to finding his one true love, he didn't understand the show takes a collective group effort to win the grand prize and find the perfect matches.
"I didn't even fully understand how it worked," he said. "I thought it was one winner! I was like, 'I'm going to come on this show and win the f---ing million dollars!' I was just kind of learning as I went and that made it real interesting for me. It made it kind of fresh. I'm glad I did it that way. I wouldn't change that."
While viewers will have to tune in Monday night to find out if the cast was successful in finding love at first sight, fans can rest easy knowing the cast is all there for the right reason: to find the true love.
Prosper said he willingly allowed himself to be vulnerable during the "wild" matchmaking process to help uncover things he could improve on. "Going onto the show it taught me a lot about myself, things that were wrong with me, how I was messing up relationships with certain woman, things I was doing or wasn't doing enough," he said. "I thought it would be a great opportunity to tighten up those skills and hopefully walk away with something great."
Similar to his co-star Tori, who shares a few steamy moments with Prosper in the premiere episode, the 23-year-old fellow New Yorker recognized she also approached relationships in the wrong way. "I'm the type of girl if I like a guy I'll sleep with a him too soon and then I'll be over him or I'll try to make myself like somebody and then I won't. I just wanted to give it a shot."
Fresh off a serious relationship, Francesca said she wanted to meet others serious about finding love. "I figured if I'm on a show with a bunch of other people that also want to find love it is kind of like eHarmony except with a bunch of hot people. I figured it someone is literally matching me up with someone it's a done deal. I'm going to find someone."
Meanwhile, Mikala was simply tired of the slim pickings in her small town of Ocean City, New Jersey. "You don't want to date your best friend's boyfriend's cousin!" she reasoned.
Giovanni was decidedly more blunt with his reasoning for finding love on television. "You get to a point when you're like f--- it. Let me try something new because what I've been doing hasn't been working," he said. "I knew it was a win-win situation: get to find love, get to go somewhere beautiful, potentially win money, all these things that sounds really great on paper until you get to the show and then you realize how f---ing hard it is. It's hard."
Let's hope it isn't too hard for the Season 4 group to find love. The cast has 10 chances to find 10 perfect matches or risk losing the $1 million pot. Of course, the dreaded blackout twist — introduced in Season 3 —will also come into play. Happy dating!
"Are You the One?" Season 4 airs Mondays at 10 p.m. EDT on MTV. Check out the season trailer above and stay tuned to IBT for weekly recaps and more exclusive cast interviews.
FOR FREE to continue reading
✔️ Unlock the full content of International Business Times UK for free
offer available for a limited time only
✔️ Easily manage your Newsletters subscriptions and save your favourite articles
✔️ No payment method required
Already have an account? Log in
© Copyright IBTimes 2023. All rights reserved.