Ariana Kukors, Ex-Olympic Swimmer Accuses Former Coach Of Sexual Abuse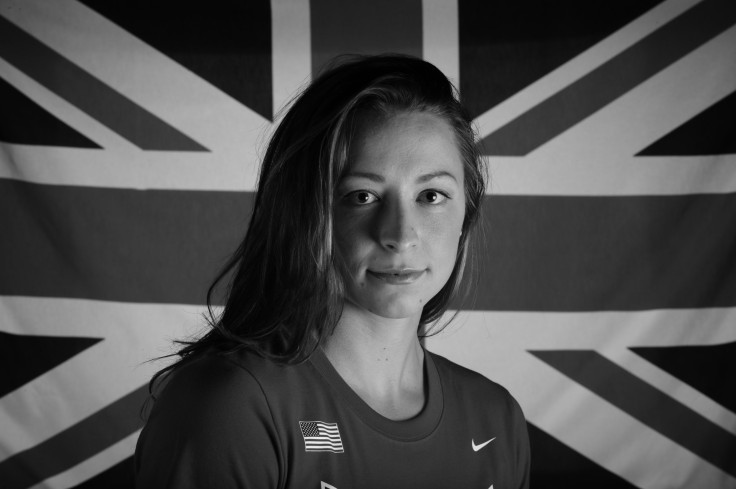 Accusations of sexual misconduct rocked the sports world when U.S. gymnastics doctor Larry Nassar was convicted in court after more than 250 victims accused him of sexual abuse out of which 150 delivered heartbreaking accounts of their assaults. Now an ex-Olympic swimmer, Ariana Kukors, has come out against former U.S. coach Sean Hutchison and blamed him of sexually abusing and photographing her nude when she was just 16 years old.
According to Kukors, Hutchinson began grooming her and was her coach at a Seattle-area swim club. Kukors, who was 13 at the time, said the coach's behavior began to escalate to sexual assault when she turned 16 and a sexual relationship until she turned 24.
"I never thought I would share my story because, in so many ways, just surviving was enough. But in time I've realized that stories like my own are too important to go unwritten. Not for the sake of you knowing my story, but for the little girls and boys whose lives and future hangs in the grasp of a horribly powerful and manipulative person," Kukors said in a statement.
Kukors first came forward with her story through a first-person essay that she posted on Friday in which she described "an abusive and incredibly manipulative relationship" with Hutchison that lasted about a decade.
Born on June 1, 1989, Kukors is a former Olympic swimmer and former world record holder for the 200-meter individual medley. She has a total of seven medals in major international competitions with two gold medals, three silver, and two bronze medals in the World and the Pan Pacific Championships.
She also stood 5th in the 200-meter individual medley event at the 2012 Summer Olympics.
In her essay, Kukors, in detail, explained how after practice one day when she was 15, the coach asked her about her underwear and started kissing and touching her.
She also wrote that Hutchison pressured her to attend the University of Washington so he could continue to train her and have sexual relations with her.
Kukors also recounted an incident from 2010 when USA Swimming first discovered Hutchinson was having an affair with a swimmer.
"In January of 2011, USA Swimming investigated the claims made against Sean and myself. The extent of my part in the investigation was me spending a few minutes on the phone with a private investigator. 19 questions I counted. I was scared. I lied. I had never felt more alone in all my life. Several weeks later, USA Swimming aggressively closed the book on the investigation, putting out a public statement saying they had found no wrongdoing, and calling rumors about Sean 'malicious lies.' Well, that shut me up real quick. But I think they knew. I think everyone knew. No one flew out to meet me. No one seemed to care what happened to me in all this."
Kukors also revealed how both of them lived together in Seattle until she left him in the summer of 2013.
As of now, Kukors works as a mindset coach at "Compete To Create," founded by Seattle Seahawks head coach Pete Carroll and psychologist Micheal Gervais. She has been married to Matthew Smith since August 2017.
© Copyright IBTimes 2023. All rights reserved.