Ariel Winter Remembers 9/11 Tragedy After Receiving Firearm Safety Certificate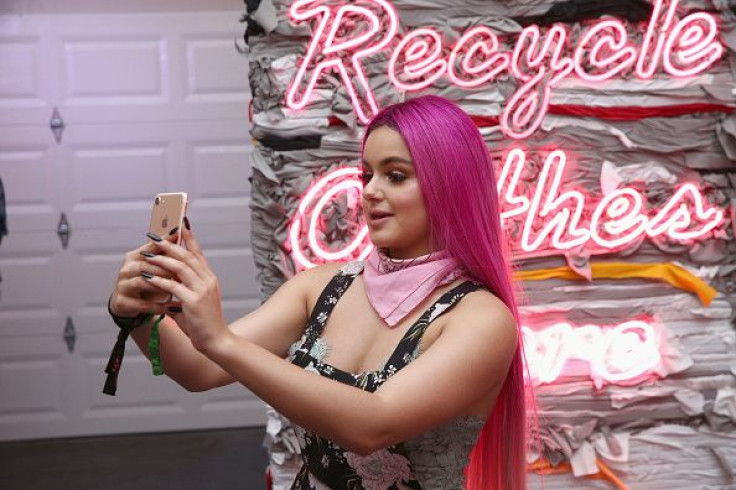 Ariel Winter paid tribute to the people whose lives were lost during the Sept. 11, 2001 tragedy.
On her Instagram account, the actress shared an iconic photo of the World Trade Center where one of the two towers only appears as a strong ray of light. Winter told her millions of fans to never forget about the people who died, as well as the friends and families they left behind because of the terrorist attack.
A day prior to the tragedy's 16th anniversary, Winter also shared that she already received her firearm safety certificate. The "Modern Family" actress was photographed while at the Los Angeles Gun Club with a gun in her hand. In the black and white snap, Winter is standing in front of a sign that read, "no loaded guns outside of booth."
Meanwhile, Winter will return to ABC's "Modern Family" Season 7 towards the end of the month. In episode 1, titled "Lake Life," Jay (Ed O'Neill) will encourage his family to go on a vacation on a houseboat to create lasting memories while he's still around.
Even though the entire family will most likely join Jay's short trip, Cam (Eric Stonestreet) will struggle with the fact that he cannot go under the sun. The reason why will be revealed in the premiere episode of "Modern Family."
Elsewhere, Mitchell (Jesse Tyler Ferguson) will run into an old flame, but it is still unclear whether or not he will tell Cam about it. Last season, it was Cam who bumped into an ex-boyfriend of his, but he and Mitchell's relationship remained strong.
Additionally, Phil (Ty Burrell) and Claire (Julie Bowen) will try out some adventurous activities and will take their three children with them. Unfortunately, Haley (Sarah Hyland), Alex (Winter) and Luke (Nolan Gould) will not find it as enjoyable.
The cast of "Modern Family" Season 7 are currently on set filming for their upcoming episodes. The hit TV series is expected to have a total of 22 episodes. In Season 6, "Modern Family" had a total of 24 episodes, and this has been the same installment count since Season 1.
"Modern Family" Season 7 will premiere on ABC on Sept. 27 at 9 p.m. EDT.
© Copyright IBTimes 2023. All rights reserved.