Arizona SB 1062 Could Kill State's Tourism Industry, Business Leaders Warn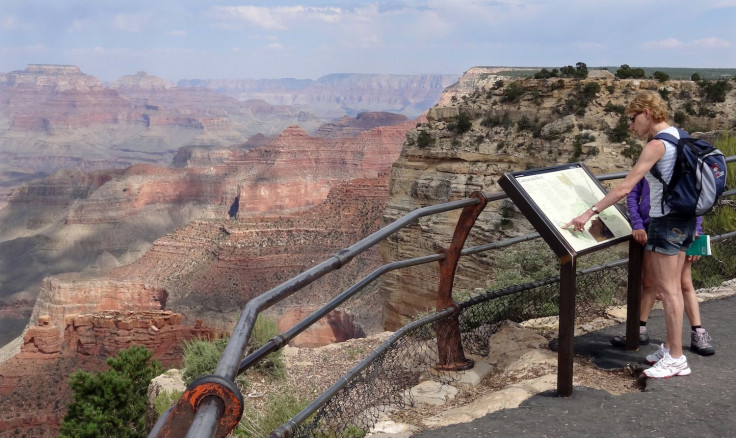 It's a measure supposedly meant to protect religious freedoms, but critics argue that Arizona Senate Bill 1062 would open the door to a legal form of discrimination -- particularly against the lesbian, gay, bisexual and transgender community.
The bill, which has passed both houses of the Legislature, would give business owners the right to refuse service to customers based on religious beliefs. Many businesses, however, say they don't want that right.
They have joined leaders in Arizona's struggling tourism industry in calling on Gov. Jan Brewer to veto the bill for fear that it could not only hamper the economy, but possibly lose the state the 2015 Super Bowl.
Arizona long refused to recognize Martin Luther King Day and subsequently lost out on a Super Bowl in the 1990s. Opponents say the new bill could further cement a reputation fostered by the 2010 anti-immigration law, which has had lasting effects on the state.
The Arizona Small Business Association, which represents more than 10,000 member business owners, said the so-called Exercise of Religion bill would "unintentionally expose private sector businesses and business owners to liability by allowing an employee to exercise their own religious beliefs at the expense of the business."
"SB 1062 would shift the balance of control from the business owner to employees who can decide to refuse someone's business based on their own personal religious beliefs and not the business owners," CEO Rick Murray stated Tuesday. "As a result, the business and its owner(s) would be held liable for an employee's actions because of their religious convictions."
Beyond the liability concerns, most are worried about the state's image. The Arizona Tourism and Lodging Association said it had already received "hundreds of emails and messages" from visitors who've canceled their trips.
"We are disappointed that there is any legislation that would make anyone feel unwelcome in our state and in our community," the association said in a Facebook plea. "Please know that this legislation is the act of an elected few -- not the will of the majority of our state."
American Airlines, which recently merged with Arizona-based US Airways, joined Marriott in jumping into the fray Tuesday. American Airlines CEO Doug Parker said the bill had the potential to reduce the desire of companies to relocate in the state and repel convention business.
Meanwhile, Steve Hart, area vice president of Marriott, and Thomas Maloney, the major hotel chain's director of government affairs, penned an open letter to Brewer Tuesday saying the bill "would have profound negative impacts on the hospitality industry in Arizona and on the state's overall economic climate for years to come."
"As you know, we operate in an extremely competitive marketplace for potential travelers, and rely heavily on public perceptions of our state as an attractive, welcoming destination," they wrote. "While we have still not returned to pre-2008 occupancy and revenue levels, our Arizona properties have seen a slow and steady recovery in both leisure and business stays since the end of the recession. We have serious concerns that passage of SB 1062 would undermine -- or worse, counteract -- that progress."
The Marriott execs said they feared travel boycotts by both individual leisure travelers and groups looking to hold meetings. "It is exceedingly difficult for us to sell Arizona as a destination against a backdrop of negative attention suggesting certain travelers or conference attendees would not be welcome here -- as a matter of law."
The Arizona Business Travel Association echoed those concerns in a letter of its own to Brewer. "It is our strong belief that this legislation sends the wrong message at the wrong time for Arizona, and is quite simply bad for Arizona business," President Parley Stock wrote, noting that his organization represents not only professionals in the business travel industry, but also car rental companies, airlines, travel agencies and travel buyers for Fortune 500 companies.
"Our membership is particularly sensitive to the potential for boycotts, meeting cancellations and declines in tourism," he added. "Further, as large corporations consider Arizona for expansion (and the pursuant job creation), we feel that legislation perceived as unwelcoming could have a direct impact on their site selection decisions."
Apple, Intel, Delta Airlines and other companies have also called for a veto, as have Arizona's two U.S. senators and several leading national Republicans.
The bill went to Brewer Monday, and she has five days to sign or veto it. If she simply chooses not to act, the bill will automatically become law.
© Copyright IBTimes 2022. All rights reserved.
FOLLOW MORE IBT NEWS ON THE BELOW CHANNELS