Arizona State University Students Launch Petition To Withdraw Kyle Rittenhouse From Online Classes
Several students at Arizona State University have started a petition to demand the removal of Kyle Rittenhouse from online classes.
Rittenhouse, who was recently acquitted of the murder of two men and injuring another in Wisconsin last year, is currently enrolled in online classes as a "non-degree seeking" student. During his trial, Rittenhouse told the court he was taking online nursing classes at ASU.
Members of four campus groups, Students for Socialism ASU, the Multicultural Solidarity Coalition, Students for Justice in Palestine, and Mecha de ASU have called on the administration to withdraw Rittenhouse from classes and ban him from campus.
"The goal of these demands is to let the ASU administration know that we as the ASU community do not feel safe knowing that a mass shooter, who has expressed violent intentions about 'protecting property' over people, is so carelessly allowed to be admitted to the school at all," a Students for Socialism ASU spokesperson told Fox News.
"Our campus is already unsafe as is, and we would like to abate this danger as much as possible."
ASU previously released a statement revealing that Rittenhouse "has not gone through the admissions process with Arizona State University and is not enrolled in the Edson College of Nursing and Health Innovation."
Although he is taking a class, "non-degree seeking students" have the option to apply for admission into a degree program in the future.
The students from the organizations plan to hold a campus protest and rally on Wednesday, "to get murderer Kyle Rittenhouse off our campus." The group claims their goal is to alert the school administration that they do not feel safe with a "mass shooter" attending the school.
On Nov. 19, Rittenhouse was acquitted of homicide and other charges.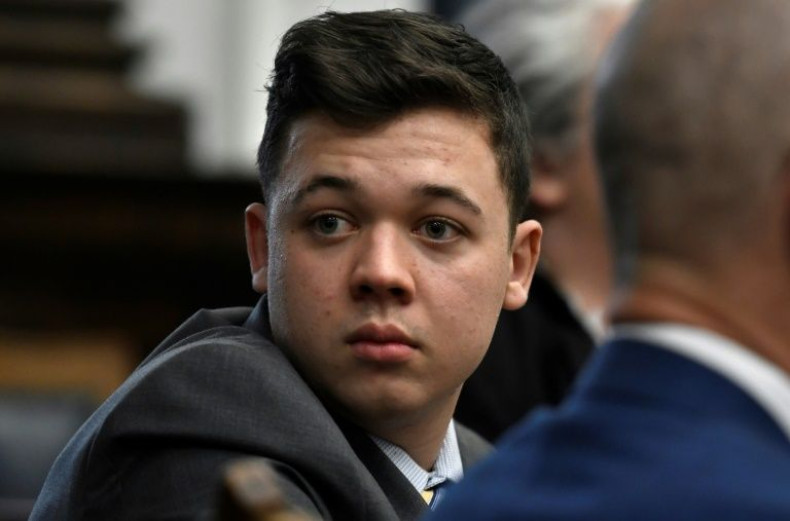 © Copyright IBTimes 2022. All rights reserved.