Arizona Wallow Fire Photos & Timeline [PHOTOS]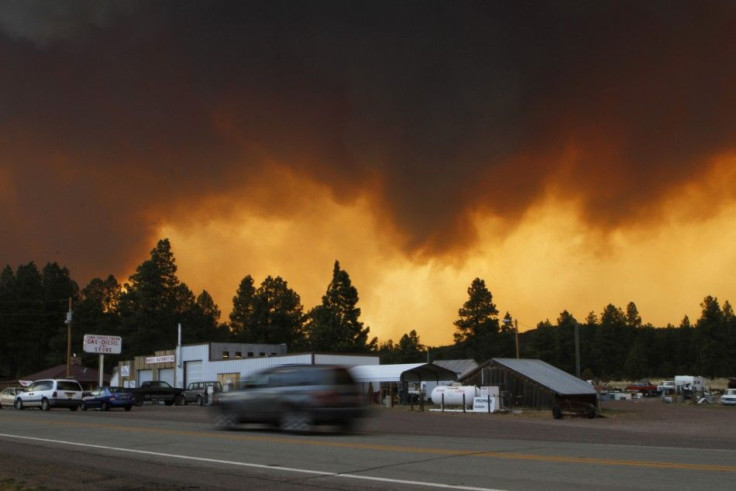 The massive wildfires raging in Arizona since May 29 have swelled to 389,000 acres by Wednesday, and are heading toward New Mexico, now covering an area larger than the city of Phoenix.
Firefighters from as far as New York have come to assist the evacuation.
Around 8,000 residents from two towns of Springerville and Eagar were told to evaculate on Wednesday, and the flames are threatening power supplies, possibly causing blackouts across parts of Texas and New Mexico, ABC News reported Thursday. According to ABC News, the wildfire could engulf a pair of transmission lines that supply electricity to hundreds of thousands of people in New Mexico and Texas.
Fire started in the Bear Wallow Wilderness area on May 29, burning areas southwest of Alpine first.
Spread of wallow fire:
June 1 - 6,700 acres burned
June 2 - 40,000 acres burned
June 3 - 106,000 acres burned
June 4 - 120,000 acres burned
June 6 - 233,522 acres burned
June 7 - 311,481 acres burned
June 8 - 389,000 acres burned
Dozens of summer cabins and buildings in Beavercreek were destroyed, Verison cell towers burned down, highways were closed and the cost to fire fight has exceeded $5 million.
There were no injuries as of Wednesday.
© Copyright IBTimes 2023. All rights reserved.